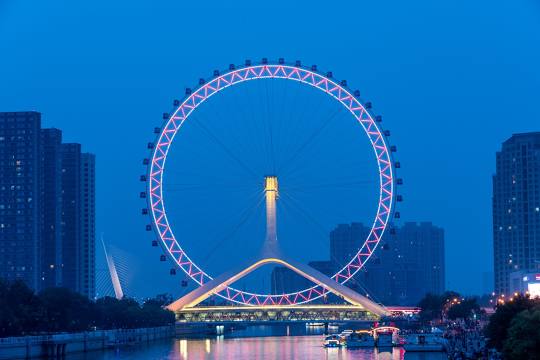 When searching for your Chinese language learning destination, you may take Tianjin city as one of your options. Like other cities of China, this city also owns both advantages and disadvantages. It is all about weighing on these factors to determine whether it is a good place for learning the Chinese language.  
Brief introduction of Tianjin
Tianjin is a metropolis in northern China and one of the five national central cities of China. Tianjin borders Hebei Province and Beijing Municipality, bounded to the east by the Bohai Gulf portion of the Yellow Sea. As a dual-core city, Tianjin is divided into the old city and the Binhai New Area. The most famous food in Tianjin is "Bao Zi," the small bread stuffed and steamed, is a popular Chinese cuisine.
In the past, Tianjin was a foreign concession due to its important position in international trading. Lots of travelers who rush to Beijing and Shanghai often overlooked this city. However, Tianjin city is still so proud of those imposing buildings left since the concessions, distributing a sense of faded nobility.  
Besides the special history of being a foreign concession, Tianjin is also the famous home of the art of Cross talk (相声xiàng shēng). Cross talk (相声xiàng shēng) is a traditional Chinese comedic performance in the form of a dialogue or, much less often, a monologue or, even less frequently, a multi-player talk show. The language, rich in puns and allusions, is used in a rapid, bantering style. Cross talk is one of China's foremost performing arts.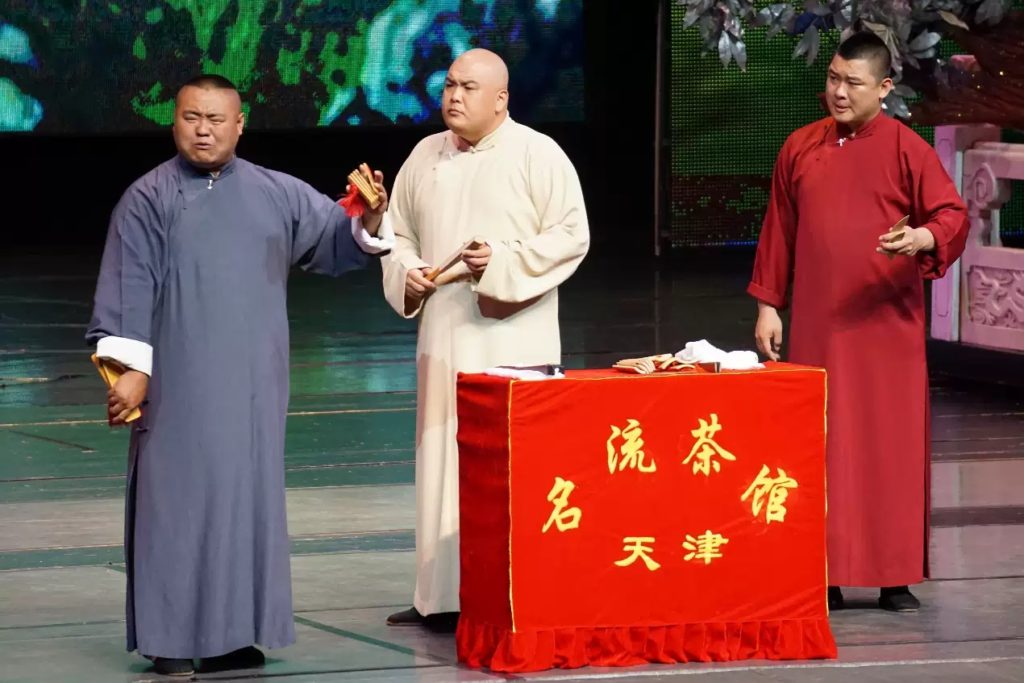 From the point of my view, Tianjin city is more like a suitable destination for you to visit for a few days rather than a place for long-term study. It will be a good place to stay before you head to the next traveling stops, such as Beijing and Shanghai. Though it owns the unique performing arts of Cross talk, you will need to put yourself in a more diverse cultural environment to master the Chinese language.  
Except for the cultural element, there're more factors that you may take into consideration too.
Factor 1: Weather and Climate
When you spend a long period in China to get an immersive experience of both the Chinese language and Chines culture, it's important to find a place with a mild climate and good weather to enjoy your daily study and life. However, Tianjin city seems not doing very well in this aspect.
Tianjin is located in a transition zone. It shares three kinds of climates: humid subtropical climate, humid continental climate, and semi-arid climate.
Due to this special geographical location, Tianjin endures hot and humid summers with the monsoon. Its winter is cold and dry because of the cold wave from the Siberian area.  In spring, Tianjin also has to endure sandstorms that coming from the Gobi Desert sometimes. The maximum temperatures encountered in July can reach 30 ° C, and the temperature can drop to -5 in January in winter. 
Only one season in Tianjin is nice and livable. That is autumn time. This city will become pleasant in autumn when the humidity dissipates, and the temperatures are not too high, not too low.
Based on the above information, it's obvious that Tianjin city is not a very pleasant and livable destination for long-term language learning. Bearing and adapting to the climate will consume lots of your attention and time.
Contrary to Tianjin city, Kunming owns a much better climate and nicer air quality. Kunming has the clearest sky and the cleanest air among 23 capital cities in China.
The ideal climate condition here is due to its geographic position in the inner high land of southwestern China.
The special location creates a very comfortable and mild climate in this region. There are rich rainfall and sunshine to grow various plants and corns. You will find the weather here feels like springtime through the whole year and no extreme weather exiting even in neither summertime nor winter time.
Due to that, Kunming city is also famous as the "Internal spring city of China."
To explore why Kunming is the best destination for learning Mandarin, you can check out this post, WHY KUNMING.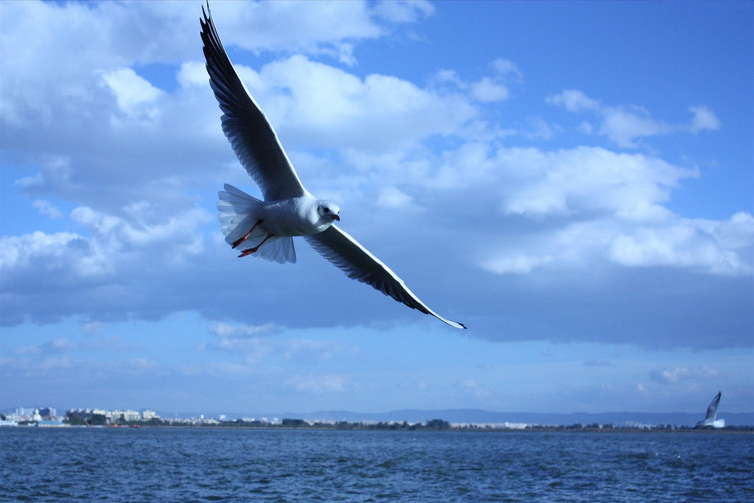 Factor 2: Professional Chinese language learning organization
Though Tianjin is one of the Special municipality cities, it doesn't mean this city has the best professional resource for learning the Chinese language. Indeed that you can find the top public universities and colleges here. However, you wouldn't have a chance to get a customized One-on-one Chinese program from these public, academic resources. The better choice is always a private language school.
Check out the post to know more explanations about WHY PICK A LANGUAGE SCHOOL INSTEAD OF A UNIVERSITY.
In this aspect, Kunming takes a better advantage, for it has the best and biggest private Chinese language school, Keats School, in China.
Keats School was founded in 2004. In the past 16 years, it has accumulated rich teaching experience of Chinese language teaching and has earned its reputation of professional and practical teaching methodology applying. At Keats School, you can choose various kinds of language programs to follow with. All of these Chinese courses can be conducted according to your personal needs and demands. No matter what kind of target you set for your Mandarin learning, passing the HSK test or schoolwork, preparing a Chinese speech, approaching more in the business Chinese, and making practical progress on Chinese language proficiency, Keats School is dedicated to satisfying you.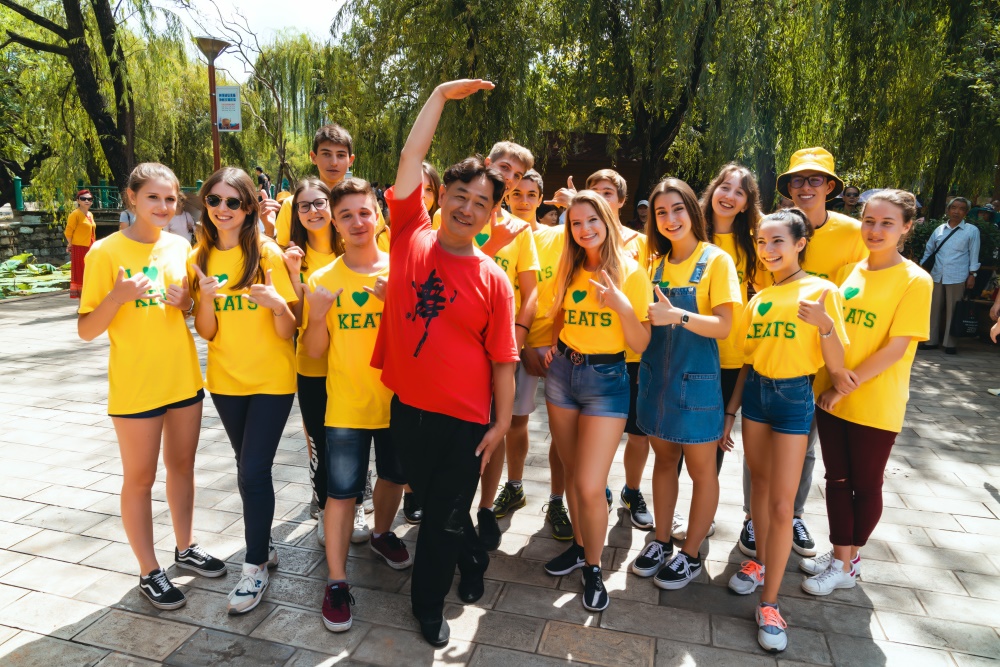 Factor 3: If this city can bring you an Immersive Environment for Mandarin practicing and learning
You may have noticed that there are so many dialects used in different regions of China. Though Mandarin is China's official language, Chinese people who live in different provinces and regions still use their dialects.
Most of the northern dialects are similar to Mandarin; however, the situation changes when you go towards the southern regions of China. Yunnan province, where Kunming is located, is the only southern province that speaks the Guanhua dialect, which is very similar to Mandarin Chinese. So if you're learning the Chinese language in Kunming, at Keats School. You wouldn't have to worry about this influence from the dialect accent.
Besides that, Kunming is a relatively laid-back capital city compared with Tianjin, the big metropolitan with an important trading port in northern China. You can enjoy a slow pace life when study Mandarin at Keats School in Kunming. And you will enjoy more possible practicing opportunities for a Mandarin learner here too. The local inhabitants speak less English or other languages out of the Chinese and local dialects, so you can better practice what you learned in class into reality.  
I hope this post is encouraging and informative enough for you to determine which city is the best Chinese learning destination.