Mandarin Chinese could be a tricky language to master if you start to learn it with no clue utterly. Therefore, I'm listing out the five fastest ways of Mandarin study to help you make your dream come true.
Enrolling in an Immersion Language Program at Keats School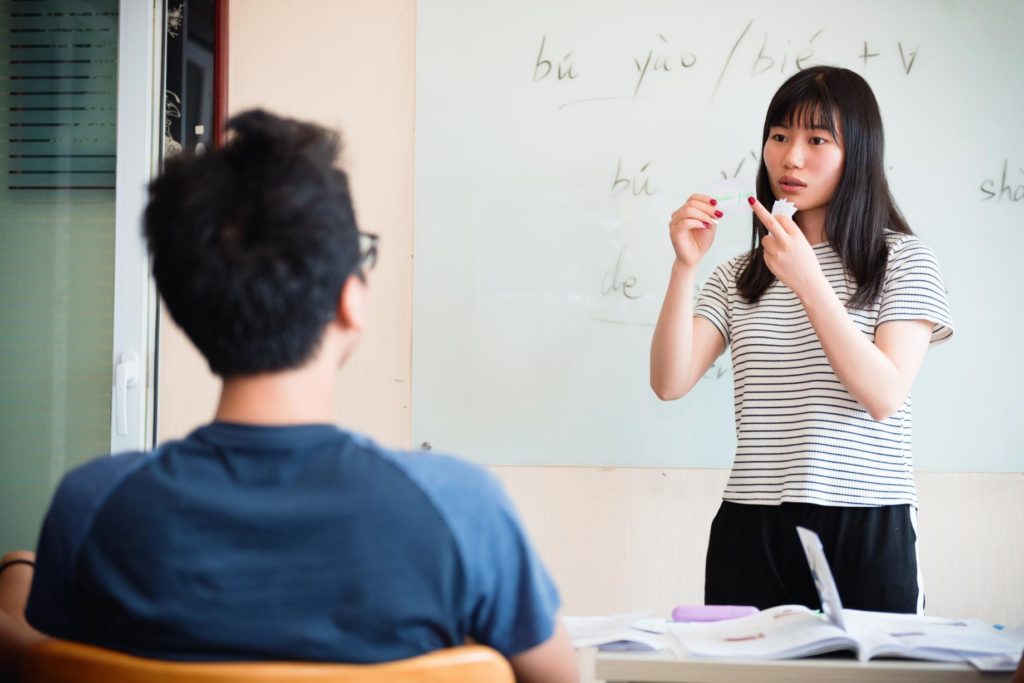 The best way of learning a second language is to immerse me in the local environment. A professional Mandarin learning program will allow you to practice what you've learned in the course with native speakers directly, which will accelerate your progress beyond your expectations. Founded in 2004, Keats School is one of China's top Mandarin Chinese language schools and offers both one-on-one immersion Mandarin courses and small group Chinese classes. Keats earns its reputation for its excellent teaching quality. You can have a personalized course and learning materials exclusively to meet your specific learning goals and requirements. With professional guidance from Keats School, your Chinese proficiency will approach the demands of HSK-5 within one year. You would also find Keats School is a highly motivated Chinese learning community, with serious students from all over the world and all dedicated to master Chinese Mandarin. By sharing and communicating with other Mandarin learners, you would have more support and enjoy more fun living and studying in a foreign land. Outside of school life, excursions can help you better connect the Chinese language with its cultural background, benefiting your Mandarin learning in return. Keats School can provide advice for your travel plan, too, so you can arrange your learning schedule and trip with a better timeline.
Free Chinese Classes with Keats through Instagram/YouTube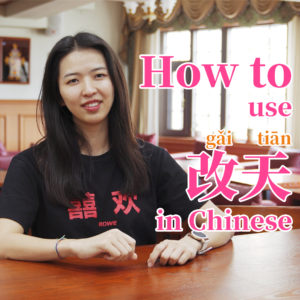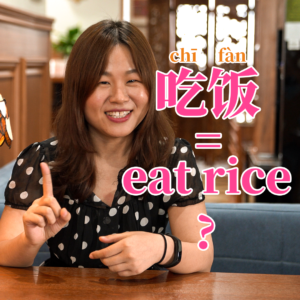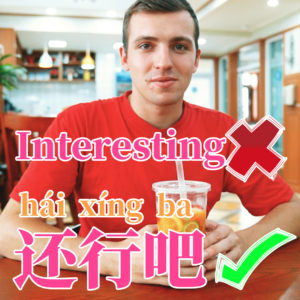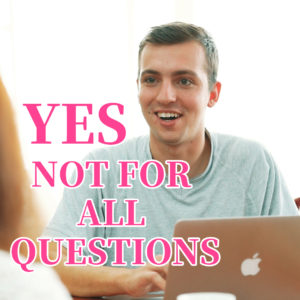 If you have been learning Chinese for a while, you will find that it's quite different when you actually speaking Chinese in a daily conversation. To help students better understand Chinese phrases in real situations and provide a free opportunity for Chinese learners, Keats School develops a series of videos talking about daily Chinese expressions & phrases and practical communication tips for Mandarin learners. These videos professionally demonstrate loads of rules and tips on how to speak Chinese properly in real circumstances. For example, do you have an idea of asking for a price in the local market? How to reject other's invitations politely? What's the difference between two similar expressions? How to distinguish them from each other and apply them properly? All of these contents will be demonstrated in real circumstances with correct pronunciation and standard written form. You can repeat straightly after the video to practice what you have heard and build up a better connection between the pronunciation of the phrase and its written form. At the same time, the description and explanation in the video have been thoughtfully considered to make sure that it's easy for every audience to understand in a short period of time. You can follow Keats School on the social media listed below and subscribe for dynamic daily Chinese learning tips.
Facebook: @keatschinese
Instagram: keats.school
YouTube: Keats Chinese School
Online Chinese Course from Keats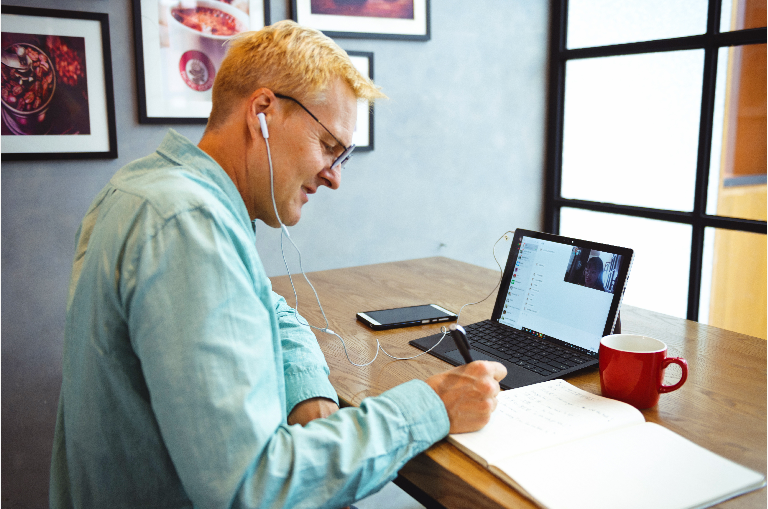 If you cannot come to China to take the immersion Chinese language program at Keats, then an online Chinese course would be another good choice. It only requires one or two spare hours to fit your Chinese learning schedule into your daily routine. Keats School provides online Chinese lessons 24 hours a day, 365 days a year. No matter your time zone, you can always learn Chinese with us anytime and anywhere. All the online Chinese lessons are one-on-one, and the teaching contents are carried out to meet your requirements by your Chinese language level and learning goals. Whether you need to prepare for a university test, prepare for a job interview, or prepare for a speech in Chinese, the content of the online course can be designed according to your needs. If you work for many Chinese clients, the online course can also incorporate vocabulary and grammar related to your work. The teaching supervisor of Keats School will track your learning results and make sure your online course is delivered in standard quality.
Get More Supports from Chinese Learning App:

The Chairman's Bao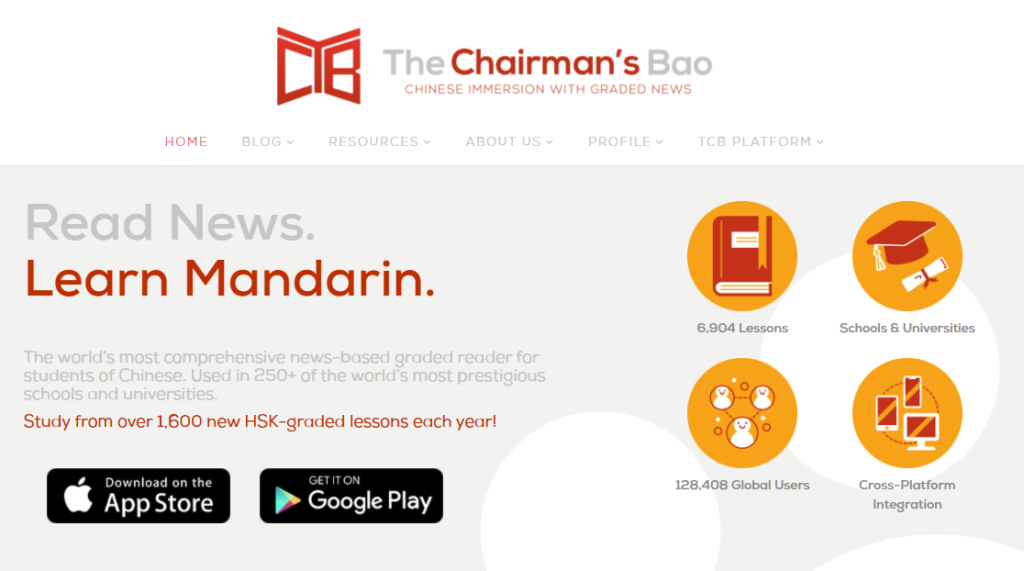 Selecting an excellent app to aid your self-study plan is a smart way of combining learning resources too. TCB, The Chairman's Bao, is the most comprehensive news-based graded reader for students of Chinese. Used in 200+ of the world's most prestigious schools and universities. TCB provides affordable subscription services for both individuals and organizations. As a Keats student, you will have free access to the complete TCB materials. With comprehensive reading, you would further explore Chinese culture and background, which can help you learn Chinese better and faster. However, you probably need a teacher to guide you through all the materials to make the most out of it. Therefore, the Chinese learning app is better used as an assistant in your language study.
Living in China to Learn Mandarin on Daily Basis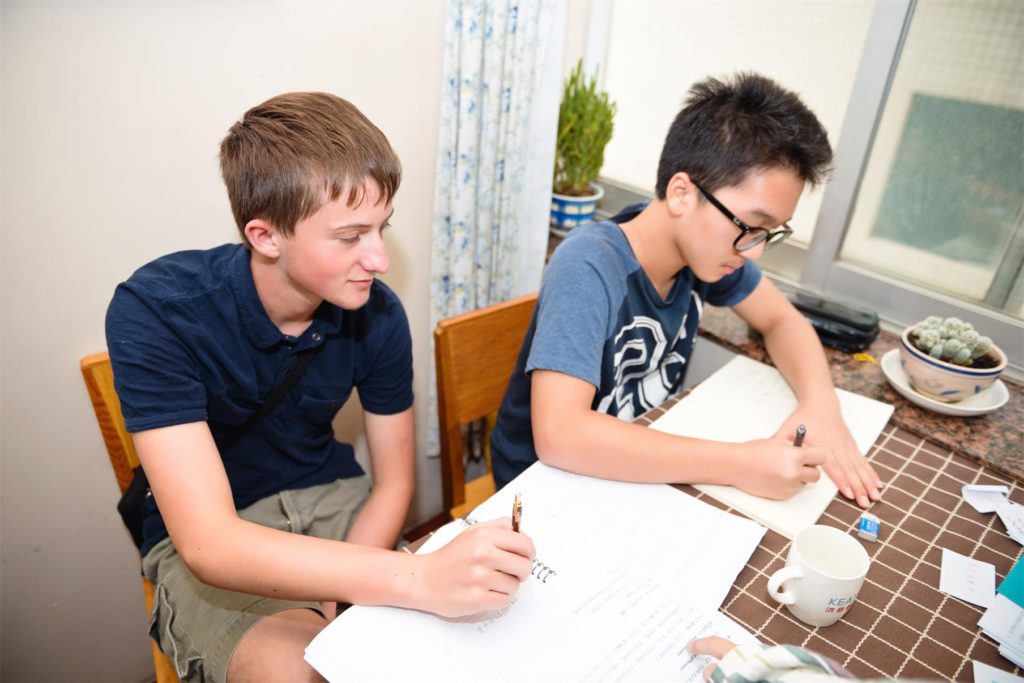 For people with more flexible time and working arrangements, moving to China and living here for a period of time would also be a good way to study Mandarin. You can learn vocabulary and oral speaking Chinese directly in your daily life here. Frequent practicing and communicating with local Chinese speakers will facilitate the speed of learning. However, it's not a very effective way of mastering Chinese proficiency without systematic programs or professional instructions because Chinese daily expressions are limited and quite different from written language. You may find yourself fluent in communicating but still have problems with reading and writing.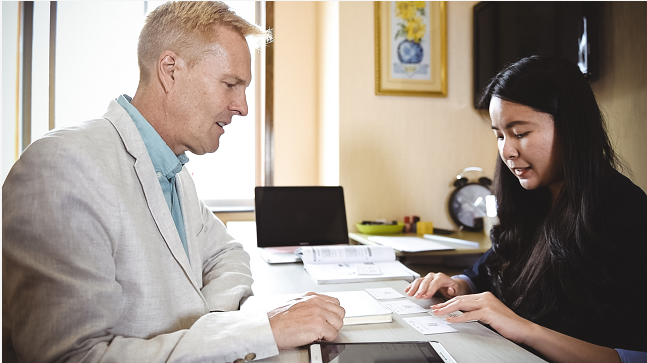 Applying above methods properly and accordingly, you would be thrilled to see your improvement! Check out Keats School's website to find more useful details to facilitate your Chinese study.