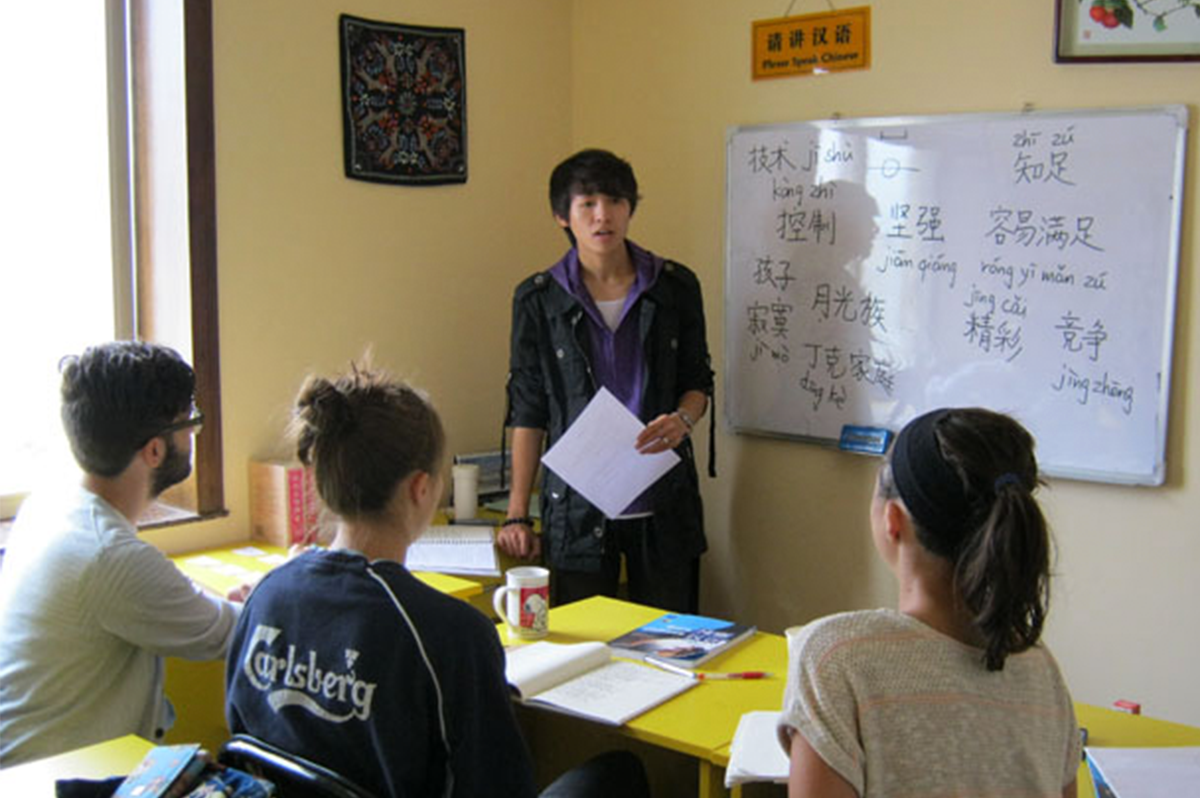 When it comes to study abroad programs in China, what's your best option?

There are pros and cons that come with every option and it's important you study Mandarin in China at the best place that suits you and your Mandarin language needs.

In this blog post, we'll explain the different options for studying Chinese in China and our recommendations when choosing a school.

There are four main options to study Chinese in China:

Private School
University
Exchange Program
Private Tutor
LEARN MANDARIN IN CHINA AT A PRIVATE SCHOOL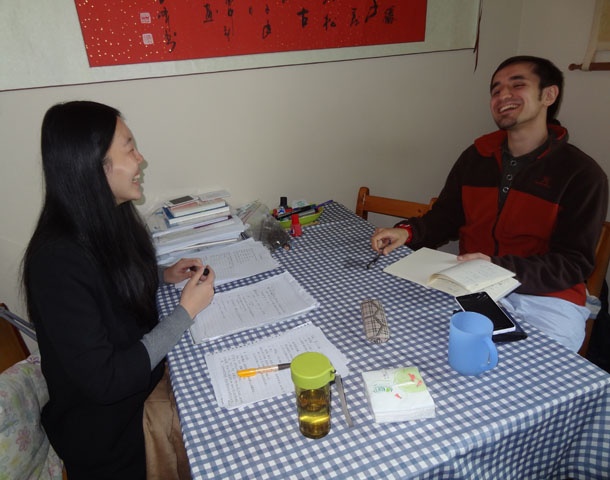 When you decide that you're going to study Chinese in China at a private school, you've chosen the most flexible way to learn the language.
Private schools allow flexibility and are the most economical way to study Chinese in China.
Keats School is a private school in Kunming, China. We have started anytime start dates, which means you can arrive at Keats and begin your lessons the next day. We work with you to determine how long you're available to study in China, your goals, and the type of study abroad program in China you'd like to sign up for.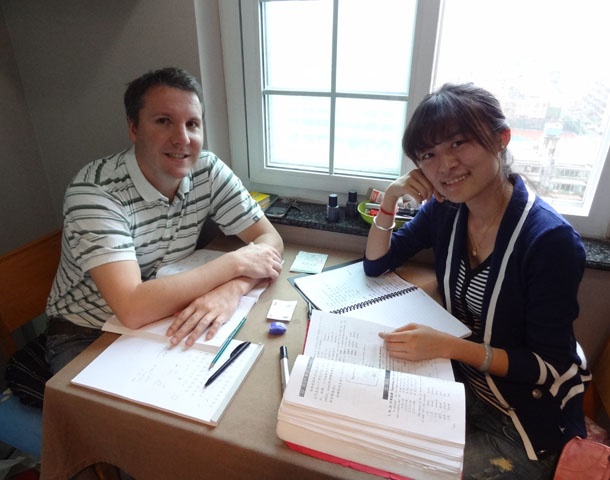 At Keats, we offer eight different study abroad options. We recommend the intensive one-on-one course. We wrote blog posts about why it's the easiest way to learn Mandarin in China and why it's the best study abroad program in China.
Another benefit of private schools is the tuition fee associated with the classes. At Keats, we include everything needed for the tuition fee to make it easier for the students. Not only that, but compared to universities and other study abroad options, our tuition fees remain in competition with other schools.
Included in our tuition is:
Classes
Private bedroom & bathroom
3 meals a day during the week
Free internet
24/7 access to the fitness center
Pick up and drop off at the airport
Essential medications if sick
SIM card for cell phone
A tour around Keats & Kunming
Laundry
Travel planning in China
ACCREDITED SCHOOLS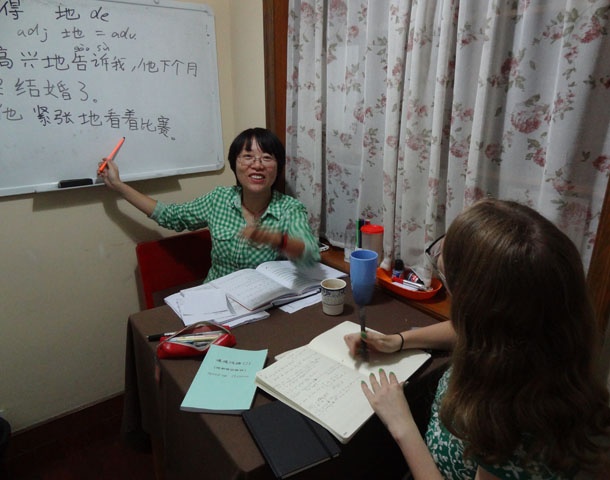 When deciding on what Chinese study Mandarin school you want to pick, check if they are accredited.
Keats School was founded in 2004 by Xue Feng and has since become one of the top Chinese language schools in China.
Keats School is accredited by the Provincial Education Department and the Kunming Education Department. This means that the teaching quality is checked by the education department every year. Many schools in China are not accredited.
Students can be assured that if they're learning Mandarin in Yunnan at Keats, they will be learning from top-quality teachers at a top-quality school.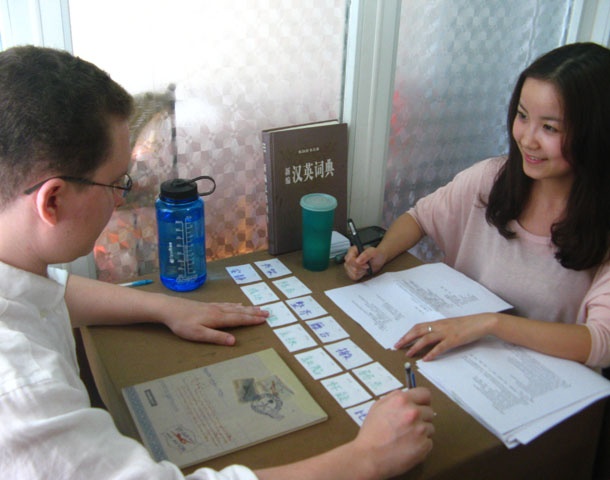 We have very high standards at Keats when it comes to our teachers. Teachers go through a strict interview process. They must have a bachelor's degree in teaching Chinese as a foreign language or English. We believe this is necessary because it gives teachers a good sense of the language and how it should be taught to others.
Every two weeks, we hold a teachers' conference to make sure that the quality of our instruction continues to be top-notch.
LEARN MANDARIN IN CHINA AT A UNIVERSITY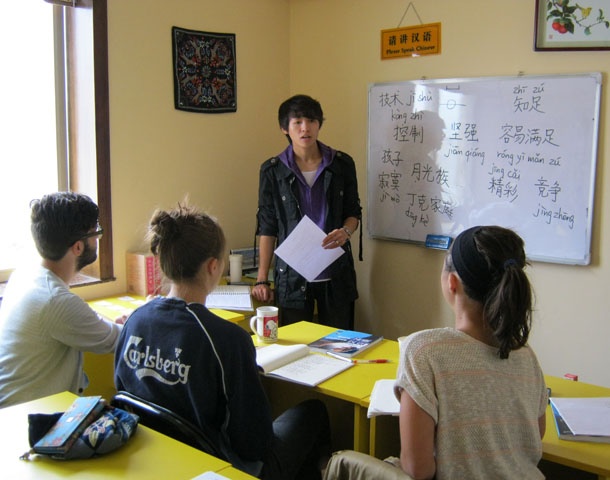 If you decide on a university to study Chinese while in China, you can expect bigger class sizes and no intensive one-on-one options.
Chinese language universities are full of people interested in learning the language. This means a lecture hall full of people at different language levels, trying to learn together. The teaching methods at a university remain traditional when studying Mandarin in China.
Another downfall of universities is the price. The best universities are more expensive than private schools.
When you decide to learn Mandarin while living in China, you should build a strong knowledge base. Universities do spend a lot of time building that base, as private schools do too.
LEARN MANDARIN IN CHINA THROUGH AN EXCHANGE PROGRAM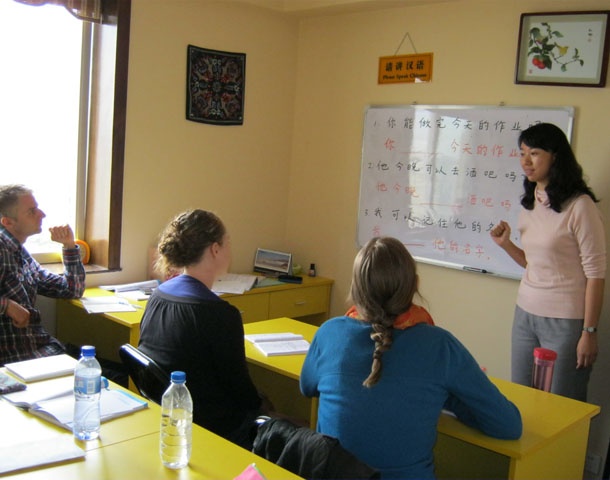 If you're a student or working adult, an exchange program may be a good option for you. You'll get help getting a visa and organizing your trip, but it's not as flexible as a private school.
There are many students and working adults who take Mandarin lessons at Keats during their breaks. We also help with student visas and organizing any trips you want to take while studying Mandarin in China.
We also offer a study + tour option at Keats, which is very much like an exchange program. We will design the Chinese course according to your personal needs and organize trips to different parts of Yunnan and China.
This hassle-free program allows you not to worry about study plans, travel plans, transportation, or food. With some exchange programs, you'd have to worry about those things.
LEARN MANDARIN IN CHINA THROUGH A PRIVATE TUTOR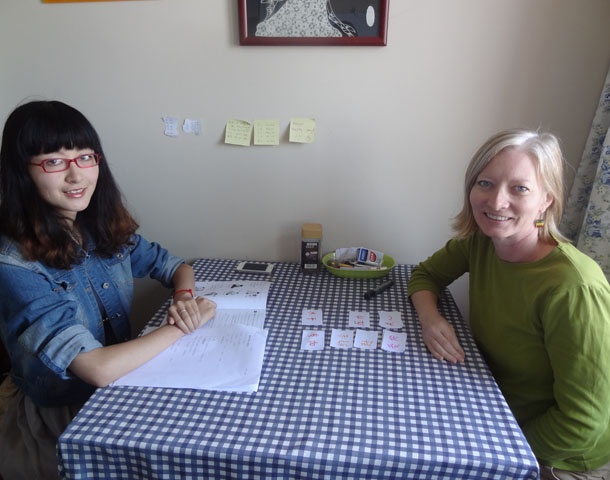 There are many private tutors available in China. Tutors can be expensive, and it's only the hour-long session that you're paying for.
When you study Chinese Mandarin at Keats one-on-one, you essentially have your own private tutor, but fees associated with Keats also include food and room and other perks.
Why not apply to Keats and go through the intensive one-on-one course, and you won't have to worry about finding a place to live while studying abroad as an international student.
Our one-on-one classes at Keats will give you your own private instructor who will spend the time with you coming up with a customized study plan. As we mentioned before, all of our teachers are qualified and educated people who desire to teach the Mandarin language.
OUR RECOMMENDATIONS WHEN PICKING A SCHOOL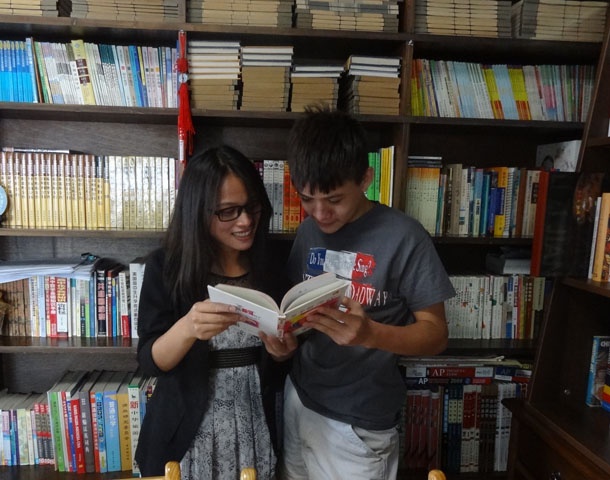 There are many things to think about when picking the right school to study Mandarin at while living in China. Here are some of our tips:
Think about your goals and what type of school offers to help you reach those goals
Do you want to be in a big classroom or a small room with a private teacher?
What's your budget?
What school has the ability to match your ideal start date?
Contact the school and speak with a representative
IT'S TIME TO APPLY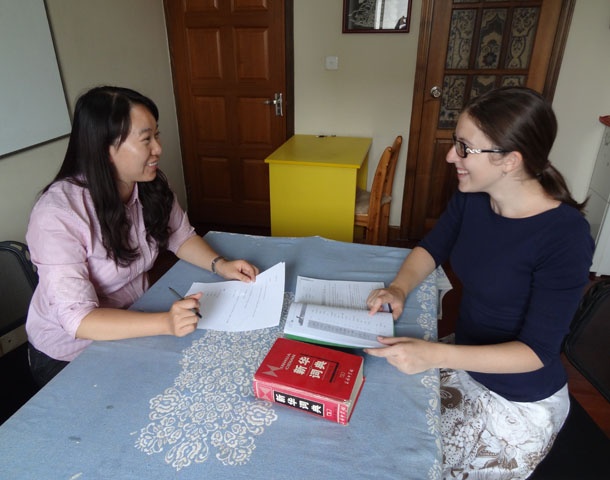 We've said it before, intensive one-on-one classes are the best way to learn Mandarin while you're in China. It creates a private atmosphere where you can focus on the language and receive real-time corrections from your private instructor.
If you're ready to apply to Keats School, which was named the best Mandarin school in Kunming last year, it's easy! Simply fill out the online application form. If you have any questions or would like to speak to someone at Keats about your language goals, contact us today.
We look forward to having you at Keats.