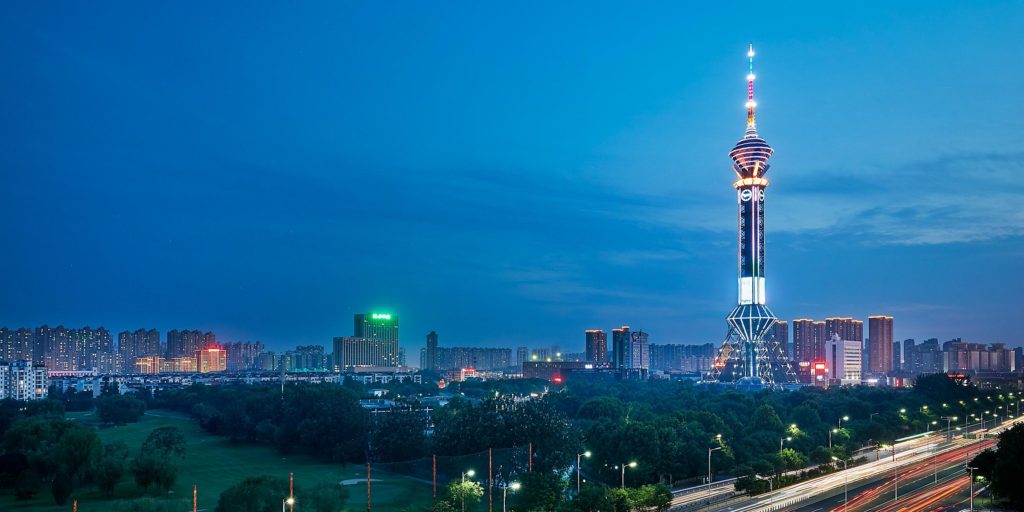 Shijiazhuang (石家庄shí jiā zhuāng) is the capital city and main economic centre of the Hebei Province. It located on the edge of the North China Plain and at the foot of the Taihang Mountains. Shijiazhuang is considered as a relatively important city in China as it borders both Tianjin (about 1hr 30min by express train) and Beijing (about 1hr by express train). Due to its advantageous location, Shijiazhuang is often considered as one of the ideal options for learning the Chinese language. Is it true? Let's find it out together!
It is the transportation hub in the north of China
Shijiazhuang is a comparatively young city. It was an unimportant town until the constructing of the Zhengding-Taiyuan and Beijing-Hankou railways. Since then Shijiazhuang becomes an important regional transportation hub in the north of China, which also contributes to its importance. Convenient transportation attracts more population and resources for this city.
Shijiazhuang also has a comprehensive city transportation system consists of both bus and subway. It only takes approximately 10-20 minutes to travel by taxi or metro to most places within the city as well.
If you're planning on exploring the north of China, then Shijiazhuang could be taken as an ideal base for travelling in the north of China. No matter which transportation you're taking, flight, train or ship, you can always have easy access to this transportation.
However, transportation does no good for its education. Though Shijiazhuang is home to a number of universities and institutions of higher learning, which boast with great accomplishments and also a rich historical background, there are not much qualified private education resources compared with its neighbours and other provincial cities such as Kunming. When it comes to learning a second language in an immersive environment, the private language school is always better than public universities. Check out the reason why through the post: WHY PICK A LANGUAGE SCHOOL INSTEAD OF A UNIVERSITY
Terrible climate and weather
In terms of environment and climate, Shijiazhuang has fewer rainfalls and its air is relatively dry. Although it has distinctive features in four seasons, its spring and autumn time, which are better compared to the other two seasons, lasts for a relatively short time. Besides, due to the lack of green plants and the sandstorm blowing from the plateaus in the north and west, the air quality here is poor. There is a lot of dust in the air and sandstorms are prone to occur in spring. The smog problems here has been serious in recent years. Although the local government strengthens environmental governance all the time, the living environment of Shijiazhuang is still not ideal. Compared with other southern cities in China, Shijiazhuang is a very unlivable city.
As for the most livable city in China, it must be the Kunming, the capital city of the Yunnan province. Kunming is the new transportation hub in south-western China, which even having an impact on the south-eastern Asian areas. It's known as the "Eternal spring city of China" for its spring-like climate throughout the whole year.
Check out more about Why You Should Learn Chinese in Kunming Yunnan 
Less dialect impact on Mandarin learning
The biggest advantage of learning Mandarin in Shijiazhuang must be the less dialect impact it has on Mandarin learning for international students. You might have heard that there are so many different dialects in different areas of China. That's because, in terms of culture and language, China is also a melting pot that integrated so many different regional cultures and histories.
You will find that there are fewer differences between the northern dialects compared with the southern dialects. It's mainly because of the geographic features and the development of the cultural and political centre in different dynasties.
Local people in Shijiazhuang are friendly and Shijiazhuang also provides an ideal environment to study Mandarin Chinese due to the clear Mandarin accent of the residents. The Shijiazhuang dialect is very close to the standard Mandarin, even more, standard than Beijing dialect. The Beijing dialect has too much "rr" syllable.
Less authentic cultural experience
Shijiazhuang is a comparatively young city, which lacks historical background and cultural diversity.
To better experience the authentic Chinese living style and its colourful diverse ethnic minority group culture, you'd better turn your sight to Yunnan province and its capital city, Kunming.
Not just because of the various touring spots nearby the Kunming city, such as Dali, Shangri-la, Lijiang and Xishuangbanna, but also because of its unique ethnic culture and customs. The population in China is classified into 56 different groups according to their own customs and traditions, which contribute to the diversity of the country and also the regional characteristics.
In Yunnan Province, where Kunming locates in, 25 ethnic minority groups inhabit here. You would have a great chance to explore these unique and splendid ethnic minority group culture and customs. Out of Yunnan, there won't be a second place that you could have the same experience or the same precious memory.
A better supported and well-constructed language learning community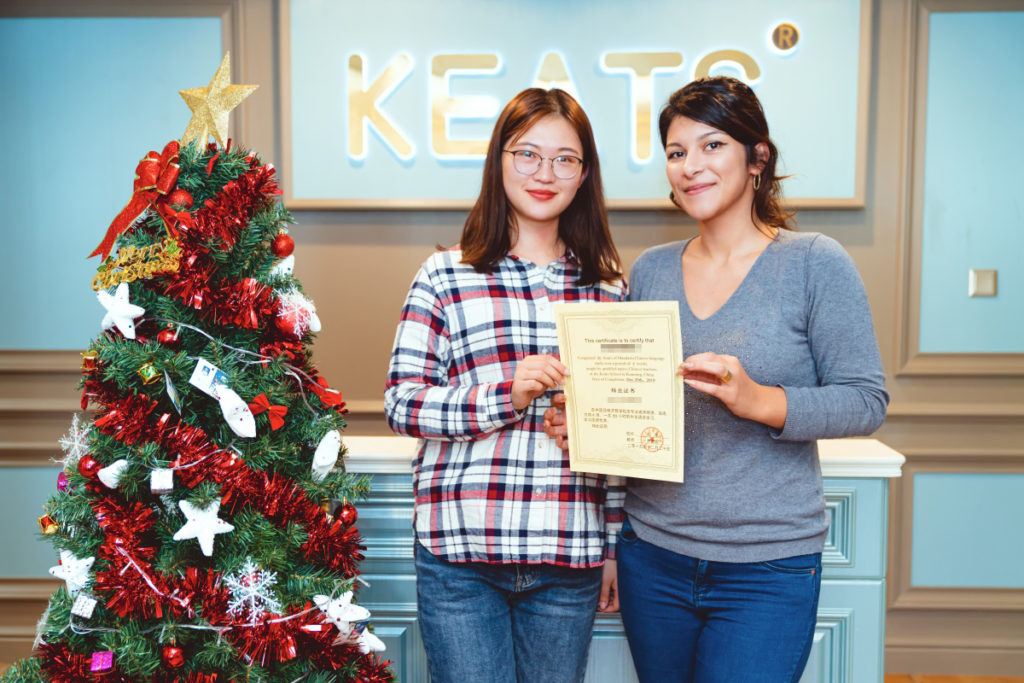 The reason why I strongly recommend Kunming city as your learning destination is that you could find a better language learning community, the KEATS School community here.
If you're studying with Keats School, you will gain more opportunities to experience Chinese culture outside of your efficient study time. In school, various types of Chinese cultural lessons are available for your choice. Chinese calligraphy, Chinese cooking, Chinese chess, TaiChi, Chinese cooking, Chinese instrument learning and many other Chinese traditional handicrafts are all popular activities. You will have a chance to enjoy free language exchange event and free weekend excursion hosted by Keats School. Outside of school, it's convenient for you to reach to different modern pubs and commercial areas if you want. There are also various foreign restaurants and supermarket for you to purchase imported products. You wouldn't feel being isolated or disconnected from the familiar western civilization.
Pick up an appropriate destination for learning Chinese in China is the most important decision for a Mandarin learner. After reading this post, I'm sure you've already weighed the pros and cons of learning Chinese in Shijiazhuang and also find out that Kunming city is a better destination for mastering your Chinese language skill.