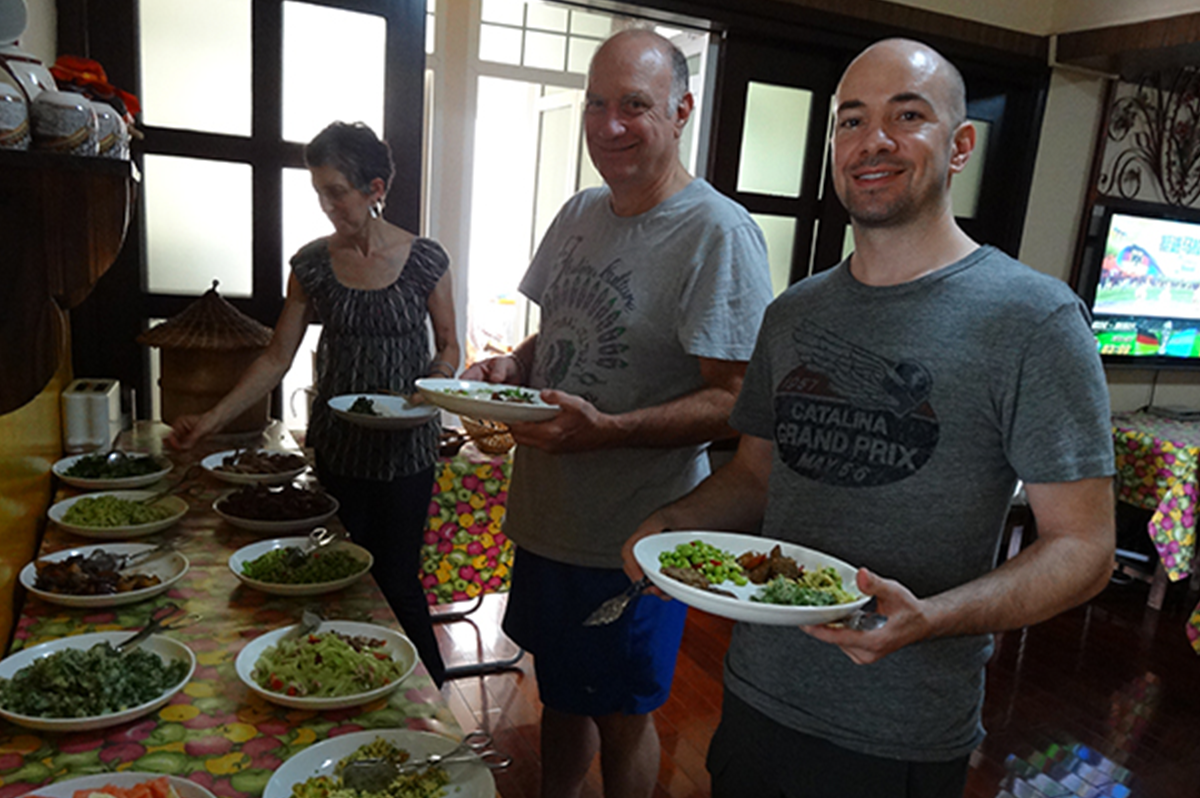 There are many reasons to study Mandarin at Keats School, but the most mouthwatering reason is the food.

While food can be an expensive addition to studying abroad, Keats School includes meals in their tuition cost. This allows you to stop worrying about how much money you'll have to save for food costs.

Keats School offers homemade, delicious Chinese food three times a day from Monday to Friday for students.

Hungry yet? Just wait until you scroll through these pictures. Continue reading to find out about all the food Keats cooks and why you should eat here.
CONVENIENCE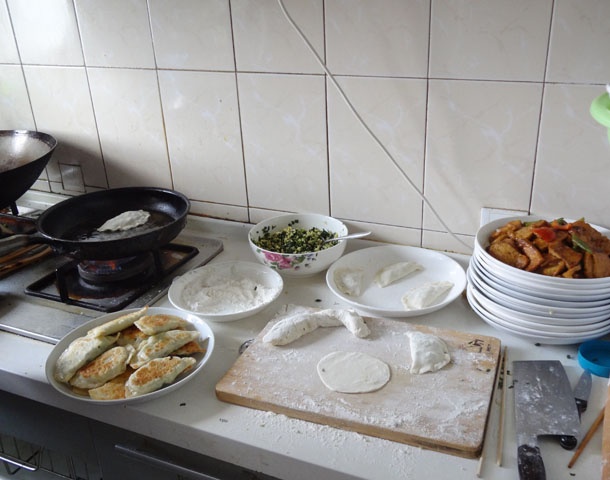 This has to be the number one reason we suggest you eat at Keats. The convenience of studying and dining in one building will become a huge lifesaver. When you study and eat at Keats, not only will you save time and effort, you will also have a chance to conveniently talk with other students during mealtime.
Who knows, maybe you'll form a lifelong friendship over an evening meal.
THE REAL CHINESE CUISINE TASTE

Keats cafeteria uses healthy vegetables that are directly bought from farmers. We never use frozen meat; instead, all meat we prepare is fresh. We make sure to use the best oil in China to cook as well.
These small differences make a huge difference for students. If you're a vegetarian, don't fret, we have options available for you too.
WHAT'S FOR BREAKFAST?

We provide fresh vegetables, fruits, bread, cakes, fried rice, and Yunnan rice noodles for breakfast. We also have breakfast staples like fried eggs, yogurt, cereal, milk, and coffee.
Keats cafeteria uses freshly roasted coffee made from Arabica beans, the most flavourful and aromatic beans. We freshly grind and brew this coffee every weekday morning. We know how important it is for you to start your study day off with a coffee, so we're providing you with the best of the best.
Breakfast Hours at Keats: Monday to Friday 8:00 to 8:30.
WHAT'S FOR LUNCH?


After studying Mandarin for a couple of hours, your stomach will probably start growling. We cook a hot lunch for all Keats students. At lunch, we provide 10 delicious Chinese dishes with dumplings and rice. At Keats, two of our most popular dishes are tomato with scrambled eggs and gongbao chicken.
Lunch Hours at Keats: Monday to Friday, 12:30 to 13:30.
WHAT'S FOR DINNER?

After the day is over and you've filled your brain with Mandarin knowledge, you're going to be hungry again. Every night at Keats, we prepare 10 different Chinese dishes with fruits and rice available for all students.
It's a chance for you to fill your stomach with healthy food and relax after your day of studying.
Our students love the different options we provide for dinner. Some of their favorites include Spicy tofu, Fried mushroom, and Chinese dumplings.
Dinner Hours at Keats: Monday to Friday 18:00 to 19:00.
WHAT ABOUT THE WEEKENDS?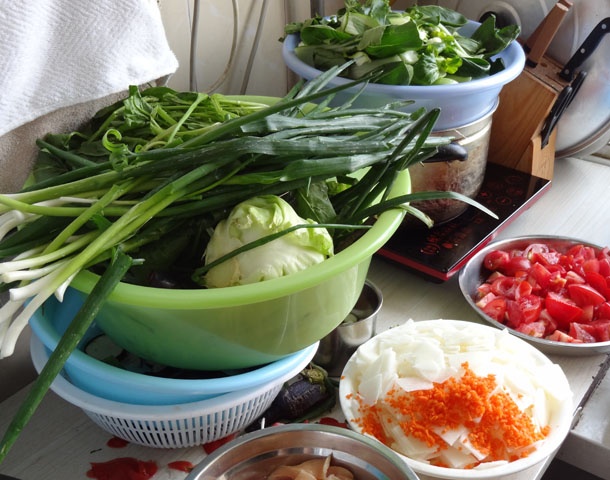 While Keats School provides three square meals for students during the week, students are free to explore the city for their meals on the weekend.
Kunming, China, has many different restaurants and is quickly becoming a tourism hotspot. Students enjoy the opportunity to explore the different restaurants and try all of the local delicacies.
Some of our favourite restaurants we encourage our students to visit on the weekend include Mamafu's, Chim Thai, Dai Minority Restaurant, Flying Tiggers, etc.
In addition to going out and enjoying a meal, Keats School offers Chinese cooking courses. This option allows students to learn how to cook their favorite foods they've eaten at Keats. To learn more about our cooking classes, read our blog post on Keats Culture Classes.
READY TO EAT?
We can hear your stomach growling. We knew you'd get hungry after looking at all of these photos of our delicious food!
Having the option to study and eat at the school is a huge draw for many of our students. If you're interested in learning more about Keats School or applying, contact us today. We'd be more than happy to help with your application process and cook your meals for you while you're in Kunming.