There are rich and convenient travel modes in China. If you choose to learn Chinese in China or travel in China, you will not be bothered by transportation. You can enjoy the convenience of life and travel in addition to studying. Let's take a look at the situation and precautions of the 6 types of main transportation that you can use when you live in China.
Bicycle/ Scooter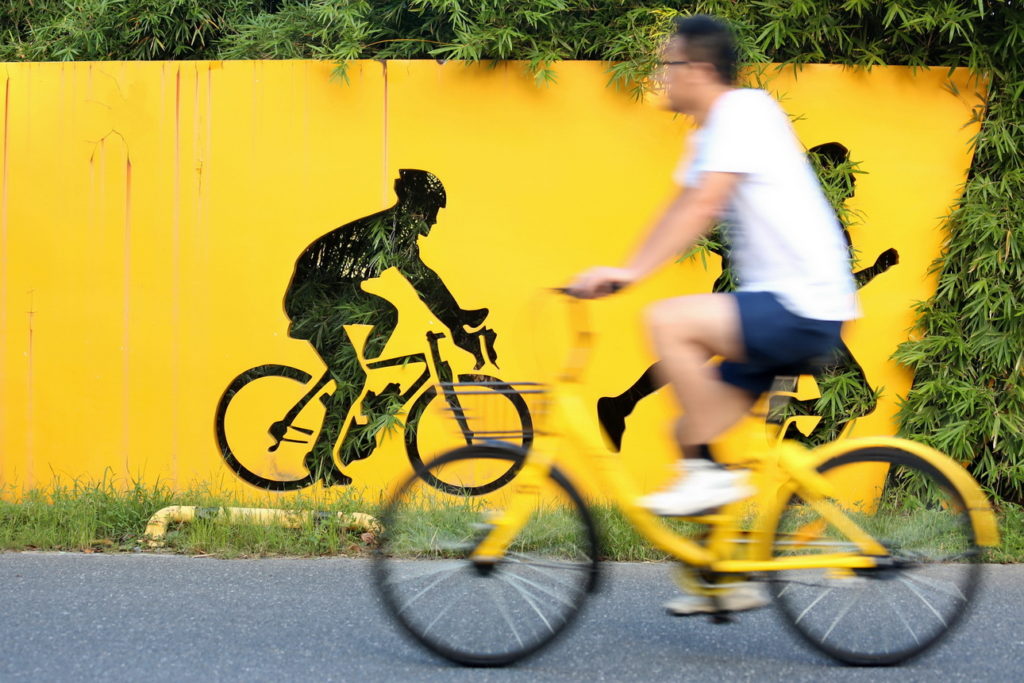 Since the 1970s, bicycles became an important means of transportation for Chinese people. China used to have the title of "Bike Kingdom." According to statistics, in 1980, there were about 100 million bicycles in the country. Bicycles are not only light and fast but also low-carbon and green. After entering the first decade of the 21st century, China has set off an upsurge of "sharing economy," including bicycle sharing that benefits the public.
In China, you only need to download the corresponding software on your mobile phones, such as Hello Bicycle, Didi Qingju Bicycle, or Meituan Bicycle. You can use shared bicycles parked in public places. This bicycle sharing business allows people who do not have bicycles to also enjoy the convenience of a bicycle. A shared bicycle is low and affordable, which only costs 1.5 yuan/30 minutes. It is very convenient to borrow and return the car. If you're traveling a short distance, this would be a very ideal option. This way of travel is green and environmentally friendly and greatly eases the city's traffic pressure. If you live in China, bicycle-sharing can be a greener travel option and a unique Chinese travel experience.
In the 1980s, scooters and motorcycles gradually became the new favorite of the transportation way. Scooter is also another widespread transportation you can see in China. It's convenient and fast speed. Scooter also gets less traffic influence than driving yourself or taking a taxi but faster than riding the bicycle.
*NOTE: This is also the most prone to traffic accidents. If you are not familiar with the local traffic laws and there are no relevant safety measures, it is not recommended.
Bus
The Bus is public transportation that brings profound changes to the way Chinese people travel.
In the 1980s, buses began to spread throughout China, and in the 1990s, buses had become the most important public transportation in Chinese cities.
In China, taking the bus is also a very convenient and green way to travel. The bus fare is also very cheap, ranging from 1 to 2 RMB. Nowadays, most buses have AC, so the weather and temperature would not influence the passage much as previously. However, buses also have the disadvantages of uncertain arrival times and susceptibility to traffic conditions. So if it is a moderate distance, people often choose the bus to transport. And if it is long-distance and can take the subway simultaneously, people tend to choose the subway to travel.
*NOTE: Pets are not allowed to get on the bus in China. If you are traveling with your pet, it is best to drive or take a taxi and walk by yourself. Children whose height is less than 120cm do not need a ticket; just get on the bus directly. These two regulations also apply to the subway and high-speed rail.
Metro/Subway
With the rapid population growth and urban expansion, people rely heavily on urban rail transit such as subways and light rails. According to the statistics of the magazine "Urban Rail Transit Research" in 2015, a total of 27 cities in China have opened and operated urban rapid rail transit lines. The total length of operating lines has reached 3375.9 kilometers, with 110 operating lines and 2,263 operating stations.
In contemporary society, the subway is a popular way of travel, and its advantage is that it is fast and smooth. Especially in today's increasingly congested urban traffic, the advantages of the subway are more prominent. Nowadays, Kunming's subway construction is becoming more and more perfect, which greatly enriches and facilitates the travel modes of residents.
If you choose to learn Chinese in Kunming, Yunnan, China, you will experience the convenience of Kunming subway travel. Kunming attracts Chinese learners not only because of its convenient transportation but also for more reasons, such as climate, culture, and food.
*NOTE: In China, when taking the subway, it is necessary to cooperate with security personnel to conduct security checks when entering the station. Some dangerous items cannot be brought into the station, such as dangerous knives, balloons, and sprays. Therefore, if you want to take the subway, it is best to check whether you have carried these items first so as not to cause losses.
Taxi/Didi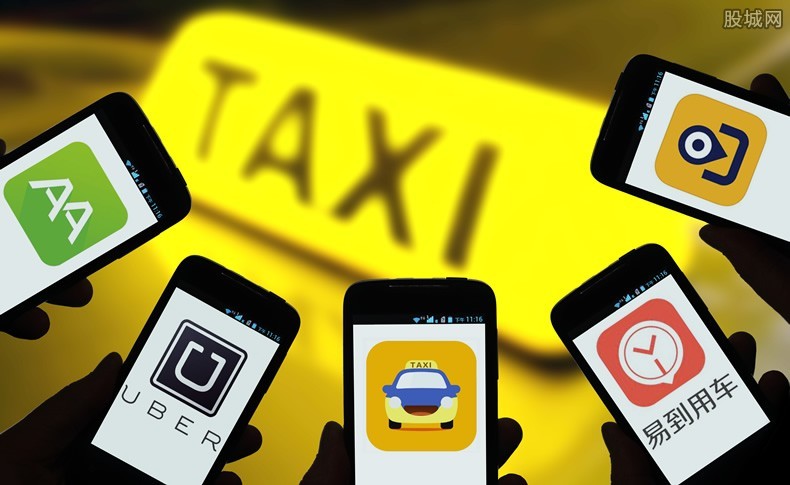 The Chinese taxi industry has similar characteristics to the foreign taxi industry. After the birth of online car-hailing, China's transportation modes have become more diverse. In 2018, Didi Chuxing, China's largest online car-hailing platform, had 550 million users, with a total mileage of 48.8 billion kilometers and 31 million drivers. China's online car-hailing industry generated nearly 200 billion yuan (about 25 billion euros) in revenue in the same year. In China, online car-hailing is also a convenient and fast travel option. These are all benefits from the development of digital life services.
In China, not only taxis but also takeaways, booking medical appointments, and other services can all be realized through mobile apps. You must learn to use some USEFUL APPS WHEN YOU LIVE IN CHINA. Flexibly use these mobile apps can help you make your life in China smoother. 
Train/High-speed rail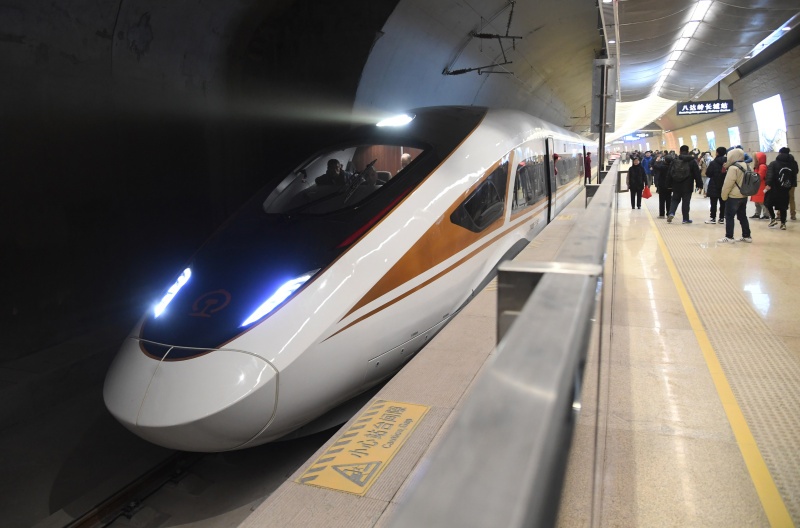 In 2017, the passenger mileage of China's railway system reached nearly 1.4 trillion kilometers, making it the world's largest railway system in terms of passenger volume. In the past ten years, the scale of China's high-speed rail network is unparalleled in the world.
In a country with a vast territory like China, before airplanes became a convenient way to travel, trains helped ordinary people realize their aspirations to cross all corners of the nation. Today, with the rapid development of China's railways, the railway system and services are becoming more and more perfect. Especially for the plateau-like province of Yunnan, train travel is a faster and more convenient mode of transportation than a car. 
If you travel to Yunnan Province, you will also find that train is a more time-saving and cheaper way to travel. It is also very convenient for foreigners to take the train in China. As long as you have a valid passport, you can purchase tickets through the station service spot or online platform. The fare is calculated based on the journey distance and seat level, but they are all very affordable.
Chinese high-speed rail speed can reach 350KM / h or more. From the top tire city to Kunming, it takes

Beijing

10 hours

Shanghai

8 hours

Guangzhou

6 hours

Chongqing

5 hours
There are some things to note.
| | |
| --- | --- |
| Spare enough time | The high-speed rail tickets checking will be stopped 5 minutes before the train departure. It's better to leave yourself sufficient time before getting on the train because high-speed rail security inspections and random inspections of real-name tickets both require time. |
| Pets | Pets cannot be brought into the passenger compartment and can be checked in the same train. |
| Children ticket | Children whose height is less than 120cm don't need a ticket; just get on the train directly. The stroller can be brought on the high-speed rail. |
| Other Service | If you have a lot of luggage, you can also ask the staff to operate the elevator for you, which is more convenient. |
Airplane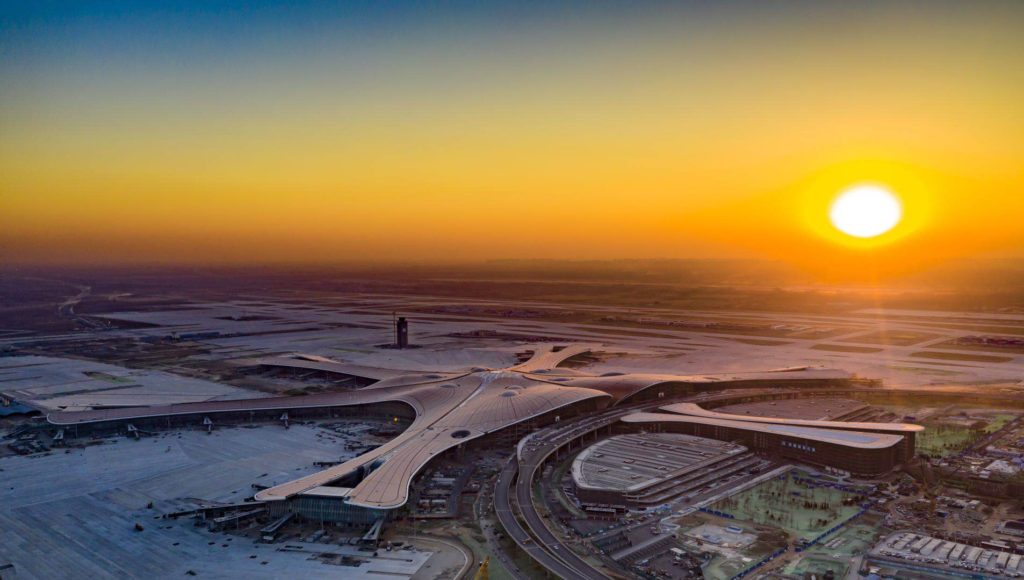 With the rise of airport construction, airplanes have gradually become another more convenient way of travel in China, especially with the increasing frequency of exchanges between various regions, the convenience of online ticket purchases, and the preferential fares of airlines. It has also become one of the most important means of transportation in China.
China is currently the world's second-largest aviation market after the United States. To adapt to the rapid growth of air transportation, China has built an astonishing number of airports, including the 5th largest airport, Changshui airport in Kunming. It's easy for people to travel from Kunming to any part of the rest of the country and travel to the nearby Asian countries such as Thailand, Cambodia, Laos, Vietnam, Nepal, Myanmar, Malaysia, and Indonesia. It greatly facilitates regional communication and also reduces the cost of travel within the region. Many international tourists choose Kunming, China, as their transit point and then travel to Southeast Asia and South Asia.
To take the airplane, there are some basic rules for whether to carry luggage or checked luggage on an airplane:
It is forbidden to carry any deterrent equipment, such as guns, military or police equipment, and controlled knives;

It is forbidden to carry flammable and explosive items, such as lighters, firecrackers, fireworks, alcohol, etc.;

Other prohibited items specified by the state, such as drugs.
Consignment

Generally speaking, the luggage check regulations of airlines are:

1 piece of luggage free of charge, no more than 158 cm in length, width, and height, and no more than 23 kg in weight (some international flights allow two pieces of luggage, and business class passengers allow no luggage per piece more than 30 kg) is a general situation.

Different airlines have different regulations on the number and size of checked and carry-on baggage. To ensure nothing wrong, you must check with the airline in advance to avoid travel delays.

Luggage packing

If you are departing from China, please pay special attention when packing your checked baggage:

Do not pack small electrical appliances containing lithium batteries into the consignment box because lithium batteries must be carried with you;

Power banks must be carried with you and cannot be put in checked baggage. China's major airports are particularly strict with this;

The last point, high-value items must be carried with you, not checked.
There are rich and convenient travel modes in China. If you come to China to learn Chinese or travel, you will not be bothered by transportation. You can enjoy the convenience of life and travel in addition to studying.