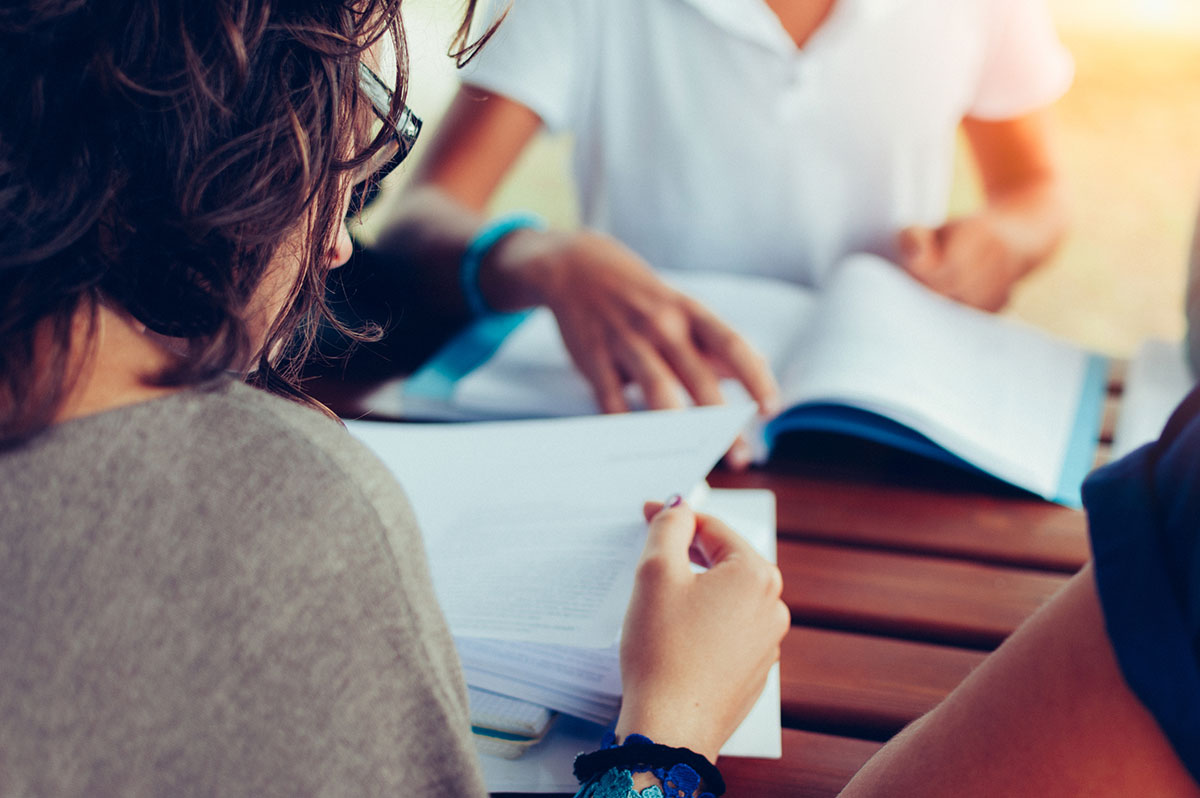 Many of us travel abroad to learn a new language, experience a new culture and create a thirst for adventure.

What happens if you want to go abroad for learning the Chinese langauge a second or third time? We say go for it – Get more out of your study abroad experience by immersing yourself in the culture more than once!

Your first study abroad experience in China was likely full of adjustment and new experiences. Your second experience in China will be jam packed of comfortable living, solo trips and practicing your Mandarin skills.

Here are 5 reasons why you should return and learn Mandarin Chinese in Kunming, China for a second time.
YOU'LL SEE OLD FRIENDS AND MAKE NEW ONES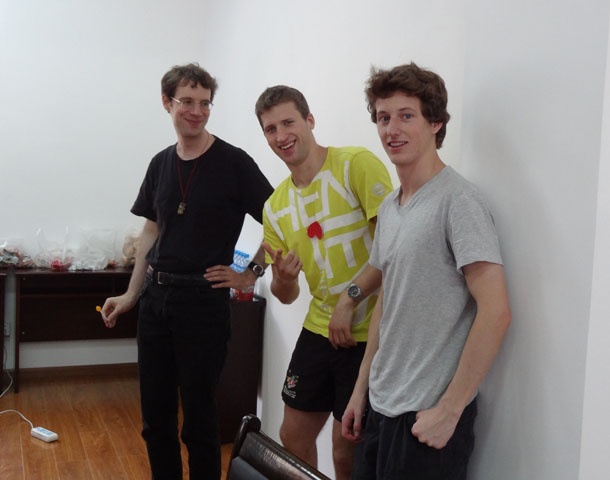 It's always hard leaving friends you've met during travels. You're not sure when you'll see them next, and keeping in touch can fade away after a few emails back and forth. Life gets busy, and international friendships can suffer.
You're in luck though!
When you book your second trip of learning the Chinese language abroad, the excitement of seeing your old friends will come to you, and you'll realize that even though you may have lost touch, you cannot wait to reunite.
These friends that you met abroad are like-minded people who have the same common interests as you. When learning Mandarin in Kunming, there are many things you can do together after the class to share the same interests and hobbies.
On top of seeing life-long friends and continuing your friendship with them, you will meet more people. Your experience with living and studying abroad will be beneficial to other travelers, who will quickly become your friends too.
YOU'LL EXPLORE MORE PLACES THAN THE FIRST TIME
Usually, during the first trip, you would have no clue where and what to explore when everything is strange and new. However, it could be easier for you to explore more when you return to learn Chinese in China for the second time, especially when the language school you choose owns different branch schools in different locations.
It makes your tour and study plan easier when choosing a school with different available locations for you to stay and experience. Keats School has set up a well-connected net of school locations across China. It has covered  Dali, Lijiang, Puzhehei, Yuanyang, Xishuangbanna, Tengchong, Jianshui, and Jingmai Tea Mountain so you can enjoy touring while learning Chinese in these different locations, which allow you to save expense for traveling.
YOU'LL IMPROVE YOUR LANGUAGE SKILLS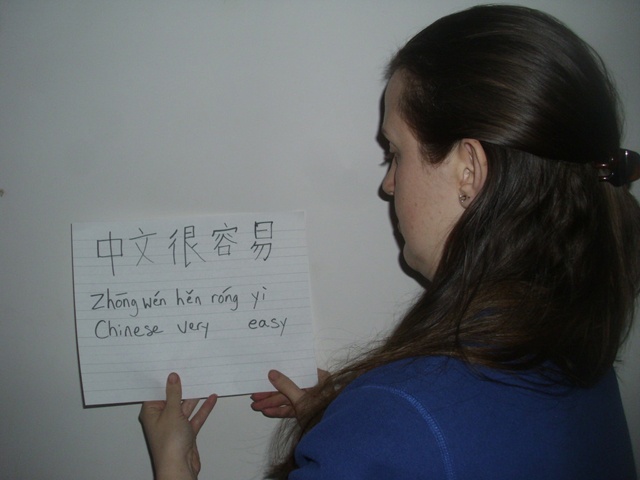 Your main priority for jetting to another country is to study the local language, especially when you study and go abroad to learn the Chinese language 中文. You're interested in keeping education a constant in your life, and being multilingual is important to you.
Sometimes it takes more than one trip to become fluent in the Chinese language, and having the chance to return to the same city to practice will broaden your skills immensely.
Did you know that 40% of students at Keats School are returning to the school for the second time?
Traveling the second time around allows you to focus on the parts of the Chinese language you're looking to improve. You can pick the classes you'd like to study, how many hours you want to spend learning and what type of studying works the best for you.
Are you a visual, an auditory, a reading/writing, or a kinesthetic learner? Knowing this will help you get the most out of your education.
You can also speak with teachers at Keats School to customize your study plan. Share with them the areas of Mandarin that you'd like to improve on, and they will create a plan that works for you and your goals.
YOU'LL GAIN NEW PERSPECTIVES
Let's be real: Wanderlust is impossible to beat, my friend. Simply impossible.
It's important to develop an inclusive worldview. Having a multi-national perspective will help you face modern challenges and come up with creative solutions. Not only will you improve your language skills, but you're also going to grow your mind, memory, and personality.
You gain a lot of wisdom about yourself and the world around you when living in another city and country.
Since you'll be returning to the same city, you will feel like you're living through the eyes of a local. You know their customs and way of life, which means you will start to live your life with a local's perspective of the city.
Studying abroad allows you to learn a different perspective through academic studies and through life and living, for there are lots of things you can experience out of the classroom. For instance, there are tons of activities and things to enjoy when studying in Kunming. So many touring attractions and parks here are awaiting your exploration as well. Whether it's exploring the streets of Kunming or climbing the closest mountain, studying abroad lets you look at yourself, the world, and your studies from a whole different perspective.
YOU'RE TOTALLY INDEPENDENT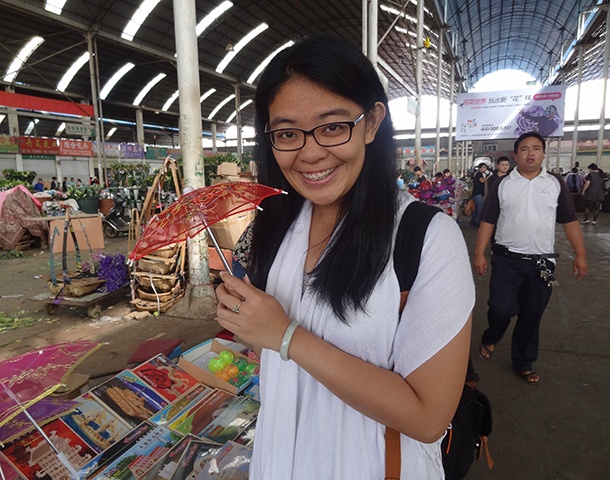 Embrace freedom. Going abroad for a second time will allow you to see places you didn't see the first time because of your lack of money, time, or confidence.
You're an empty nester, and you're itching to pack your suitcase and explore the world. You loved your first time studying abroad, which means you'll love your second time even more.
While studying abroad for the second time, you're going to learn even more about yourself. How you handle different situations, what you like and don't like about living abroad, and why learning another language is important.
You're making education a priority in life and we'll give you an A+ for that.
While you're traveling to the same city again to go to the same school for the second time, there are probably a lot of things you missed out on.
Your priorities may have changed since your first trip. Last time you may have stayed close to your school and not traveled much. This time, since you're more comfortable in your surroundings, you can get outside more.
Write down the attractions you didn't get to see in the first place, the places close by that you dreamt of visiting, and the events in the city you're dying to see. Once you write these down, make them a priority when you're in the city again. For example, when studying in Kunming, there are 6 parks that you must see. You may have missed visiting some of the parks during the first visit, but you would not miss again when returning here again!
Please don't waste away afternoons in your bed when you could be out exploring the city. You really won't regret skipping that nap when you're exploring all that Kunming and its surrounding areas have to offer.
IT'S WORTH THE MONEY
Your disposable income is itching to be used for another abroad travel trip. Since you have some experience traveling, you know how much it will cost this time around and have (hopefully) been saving accordingly.
Review your last trip abroad and crunch those numbers. When you know how much you spent last time, take the time to create a new budget to make sure this second trip is a possibility.
[Read More: How to save now for your study abroad adventure later]
On your second trip, you're going to be able to cut some corners. You will know the best local spots, and you will understand the language better. Bartering will be second nature to you, which means you can keep that coin in your pocket.
It's also cheaper to have a home base while being abroad. Instead of traveling around and staying in a different city every two or three nights, why not save a lot of money and board at Keats School while studying Mandarin? Keats offers single and double bedrooms, food, internet, and all other essentials you need.
PICK YOUR PLACE

If you've been to Kunming, China, before, you will definitely come back. The city of eternal springtime is calling your name for a second round of studying.
When you're picking what course to go with, why not choose a different one than before. Keats School has many different options including intensive one-on-one Chinese, Chinese Language Course + Volunteer in China or even a Chinese Language Course + Tour in China.