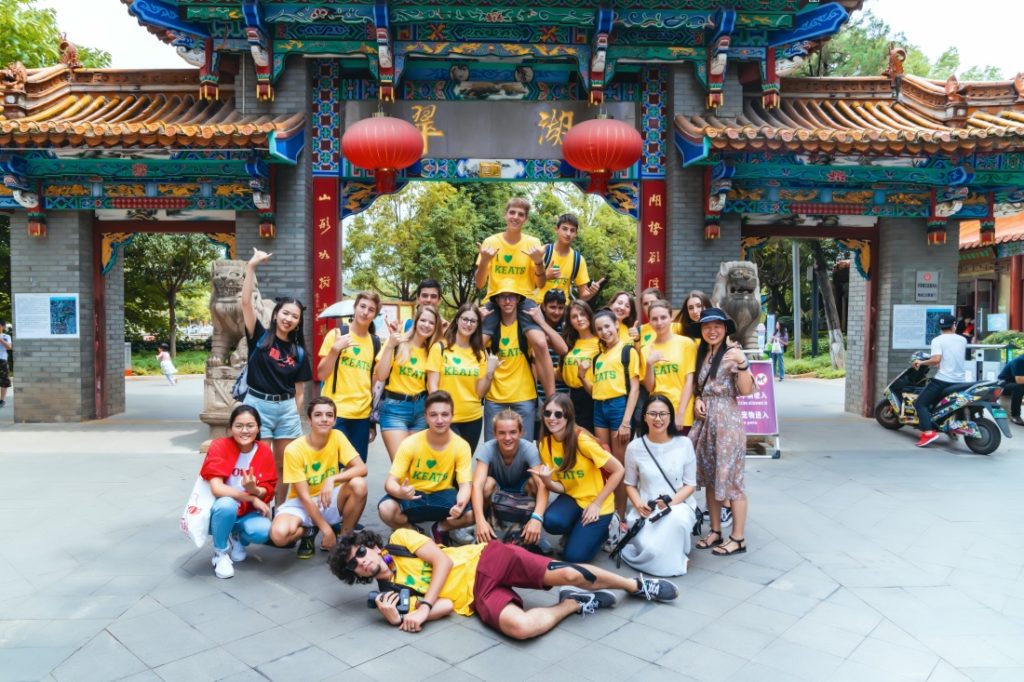 How to make your summertime meaningful and full of fun at the same time? Travelling to China and joining in the best summer program in China!
Keats School, the best and most professional Chinese language school in Kunming, China, is committed to creating a wonderful summer memory for you. Its summer program is the best summer program in China that combines language learning, exotic cultural experiencing, and sightseeing. You will have a fulfilling summertime with the most economical budget.
TOP 1 Summer Program: Study & Tour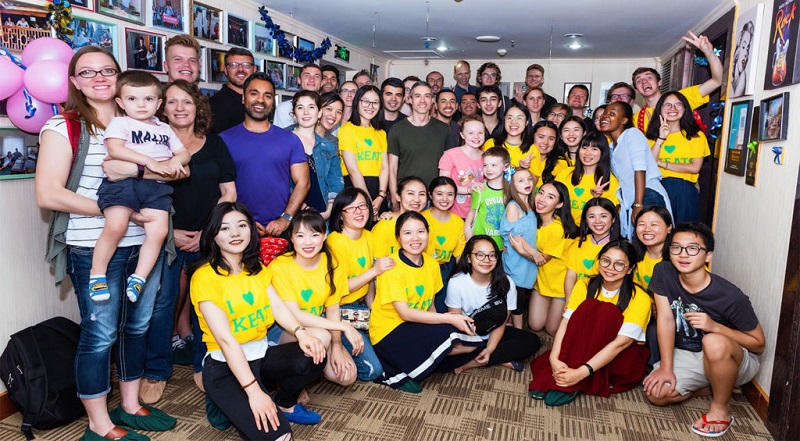 Are you still bothered by all these details of an ideal study and tour program? How to efficiently arrange your daily study and touring time? Where to eat and which kind of transportation is the most suitable one during the trip? Is it possible to enjoy a boutique local hotel with the most economical price?
By joining in this Study and Tour Chinese learning program, Keats School will take care of everything and ease all these concerns for you.
Study in an efficient and fun way
When joining Keats's study and tour program, you can choose to study 4 hours/day or 6 hours/day, and the duration varies from 1 week to 20 weeks. Besides the learning time in the morning, you would also have opportunities to experience Chinese culture through colorful events and activities arranged in the afternoon and weekend. The activity includes Chinese calligraphy, Chinese cooking, Chinese chess, TaiChi, Chinese cooking, Chinese instrument learning, and many other Chinese traditional handicrafts. You could enjoy an efficient and interesting learning time here.
As to the learning content of the class, your Chinese teacher will develop tailor-made Chinese learning materials and plan based on your studying demands. Multiple teaching methods will be applied to make your learning full of fun. You would never be bored with what you're learning, even the grammar and fixed language patterns. So you would make fast rate improvements on Chinese proficiency after study at Keats School.  
After completing your Chinese language learning at Keats School, you can choose to travel around Yunnan province, an ancient land full of wonderful touring attractions for you to explore for one or two weeks. Keats School is experienced in teaching the Chinese language and good at combining your study and tour plan into a customized program and arranging everything for you. You would have an in-depth traveling experience in this profound land of Yunnan.
To ensure your tour will go well and smoothly, a professional guide who can speak fluent English and Chinese and a private driver will be assigned to accompany you through the whole journey.
There is also an advantage of this TOP 1 Summer program of Keats School that it's also a good way to travel with your family or friends after the study if they have no interest in learning Mandarin but intend to travel around this area.
The Study & Tour Chinese learning program is the best program for teenagers to spend summertime in China.
By enrolling in this program, you will enjoy the following services:
1. Professional language learning instruction:
You can choose to study for 4 hours per day (20 hours/week) or 6 hours per day (30 hours/week). Your curriculum will be scheduled according to your proficiency in Chinese and learning goals to make sure that you learn the most Chinese in the shortest possible time.
2. Comfortable and well decorated single room will bring you home
You can enjoy a single dorm room located in the same building as the school. It is clean, safe, convenient, and comfortable.
3. Healthy and free 3 meals a day
Three meals per day are included in the tuition fee, so you could also enjoy authentic Chinese Cuisine at Keats Cafeteria for free. All dishes offered here is cooked with the freshest ingredient. A vegetarian meal is also available here.
Keats Café is also a good place for you to meet and chat with other students; A special 50% discount is offered only to Keats Students here, you can also practice your Chinese language with others during both lunch and coffee time.
4. Enjoying a hassle-free touring after completing the study
Keats School will help you arrange your tour plan and every detail, including relevant insurances, entrance ticket for sightseeing places, comfortable local accommodations, all the cultural and hands-on activities, private and comfortable vehicles.
TOP 2 Summer Program: Intensive One-on-one Chinese program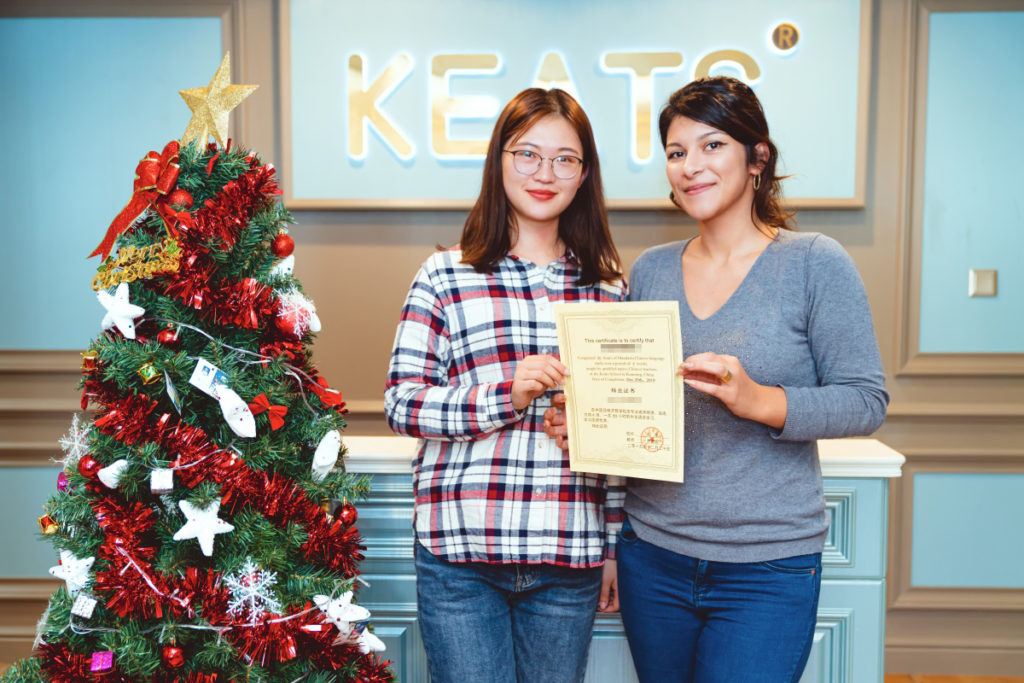 The intensive one-on-one Chinese program is another popular summer program offered at Keats School. Your Chinese proficiency will be improved in a short time after having the intensive and private immersion one-on-one instruction in this learning program. Your Chinese learning schedule will be customized based on your Chinese language proficiency.
Cultural experiencing is the part that really makes this summer program. Excepting an immersive environment for you to learn the Chinese language, various types of Chinese cultural lessons are available for your choice in Keats School. Chinese calligraphy, Chinese cooking, Chinese chess, TaiChi, Chinese cooking, Chinese instrument learning, and many other Chinese traditional handicrafts are all popular traditional activities.
Besides the above Chinese cultural activities, you can also enjoy free language exchange Wednesday night and a free movie Tuesday night at Keats School. The free weekend excursion is also a good chance for you to explore local Kunming and practice your Chinese language with local native speakers. 
Your study plan can be arranged based on two different study hours: 4 hours per day (20 hours per week) and 6 hours per day (30 hours per week). 6 study hours per day is more suitable for those who can spend limited time studying and would like to see their progress within a short time at Keats School. While if your time is more flexible and you would like to learn Mandarin easily, then 4 study hours per day is the better type for you.
If you're a traveling lover, then Keats School could be a very ideal base for you to explore South-eastern Asia. Yunnan province, where Keats School is located, is an internal province famous for diverse touring resources in China. It boasts the 5th large international airport in China. It's easy to fly from Kunming to lots of South-eastern Asian countries.
The intensive one-on-one Mandarin course is the best immersion Chinese language program for ambitious Mandarin learners who want to improve their Chinese proficiency in the shortest possible time and are interested in traveling in South-eastern Asian countries.
It's time about making your summer plan of learning Chinese in China! Keats School will create the best summer memory for you!