Are you planning to attend an immersive Chinese learning program in China? I'm going to recommend this best language immersion program in China for your reference and I believe it's fully qualified to make your Mandarin learning dream come true!
Keats School is the best and biggest immersion Chinese language school located in the city centre of Kunming, China. It's known for offering the immersive environment of study and all-inclusive environment of living. Keats School has been rewarded as the "Best Mandarin School in Kunming" twice by GoKunming since 2016.
The school opens all year round except the Chinese Lunar New Year holiday, so it's very flexible for you to start learning at any time when you're convenient. Your Chinese learning instructor will help you to adapt yourself to this new culture so you can learn the Chinese language without any other concerns.
Introduction about the Language program of Keats School
With its 16 years accumulation, Keats School has developed and promoted a few immersive Chinese language programs to meet the learning requirements of Mandarin learners through the whole world. Among these practical and top-quality programs, Intensive One-on-one Chinese program and Small Group Chinese Classes are the most popular two.  
Intensive One-on-one Chinese classes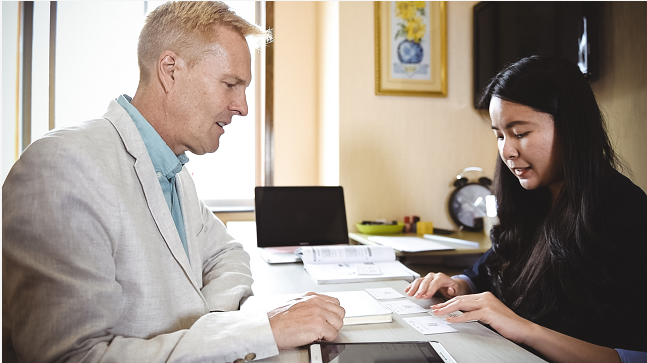 The Intensive One-on-one Chinese class is the most popular program since it's launched in the year of 2004. Your Mandarin skill will achieve impressive progress after completing this learning program, for you will have intensive and private immersive language training during your course. According to your current Chinese language proficiency, your tailor-made Chinese learning schedule will be arranged.
You could enjoy the real-time instruction on your course, which will help you improve quickly. All the learning content and materials on your course would be prepared and delivered based on your learning goals and requirements.
The tuition fee for this program has included your accommodation and three meals per day. You could save a lot of expense by following this program, so it also makes this program a very budget-friendly learning program.
Cultural experience is also an important part of your Chinese language learning. Keats School believes that only when you can truly understand a specific culture and its history, then you can fully practice its language. There are different types of Chinese cultural lessons available for your choice in Keats School. Chinese calligraphy, Chinese cooking, Chinese chess, TaiChi, Chinese cooking, Chinese instrument learning and many other Chinese traditional handicrafts are all popular traditional activities. 
Free language exchange event on every Wednesday and free movie night on every Tuesday are held at Keats School to help to form the dynamic community of Keats students. The free Saturday excursion is also the privilege of Keats School students. Choosing Keats School and its one-on-one Chinese program to study with, you would not only improve your Chinese proficiency here but also enjoy your social life here.
There is no doubt that the intensive one-on-one immersion Chinese program is the best option for you if you decide to learn Chinese in China.
Small group Chinese class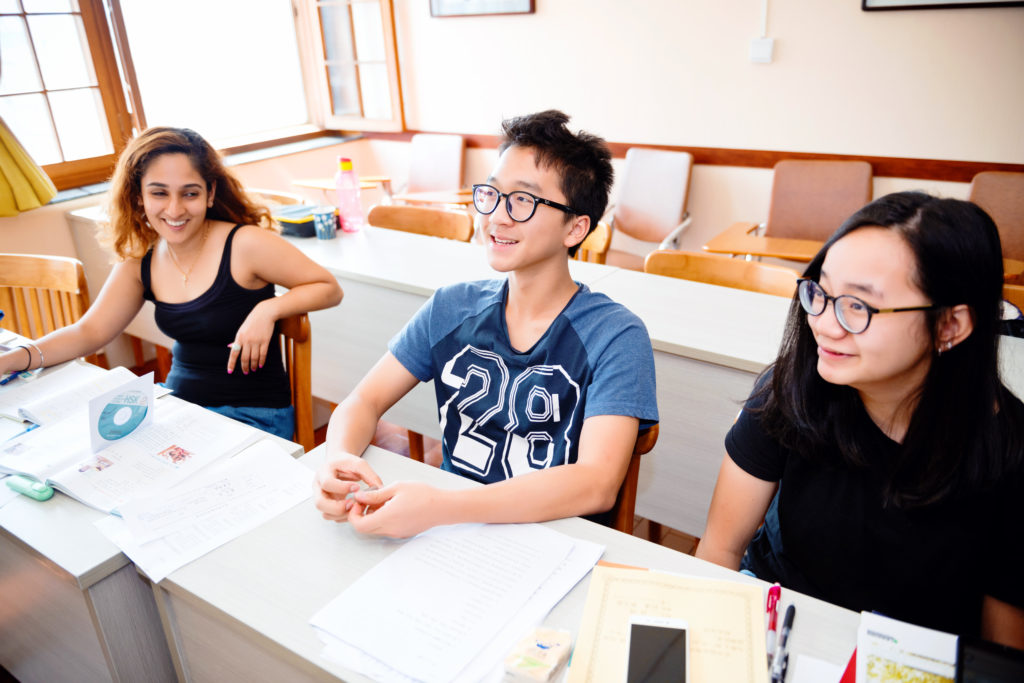 Small group Chinese class is a better program for those who prefer interacting with teachers and enjoy the company of other learning partners.  
By joining this small group Chinese class, you can improve your Chinese skills through active interaction with the teacher and classmates. The assistance of Visa processing will be provided. What matters most is that you will enjoy an efficient learning plan while saving your money at the same time. It is also a good chance for you to meet different Mandarin learners with various cultural backgrounds and make life-long friends with them.
On the small group class, your Chinese speaking would also have more opportunities to practice and get instructions immediately. Besides, a small group class will also bring you more joy when you could have plenty of games and activities to involve in.
Small group Chinese class is a very affordable way to learn Mandarin in China. This program could lay a good language foundation for your later working plan in China if you intend to get a job in China after completing this study or keep studying while working. 
At Keats School, the students of small group Chinese class will be divided into different groups according to their current language proficiency. There are classes for Beginner, Elementary 1, Elementary 2, Intermediate 1, Intermediate 2 and Advance.    
Keats School is committed to providing the Top-quality program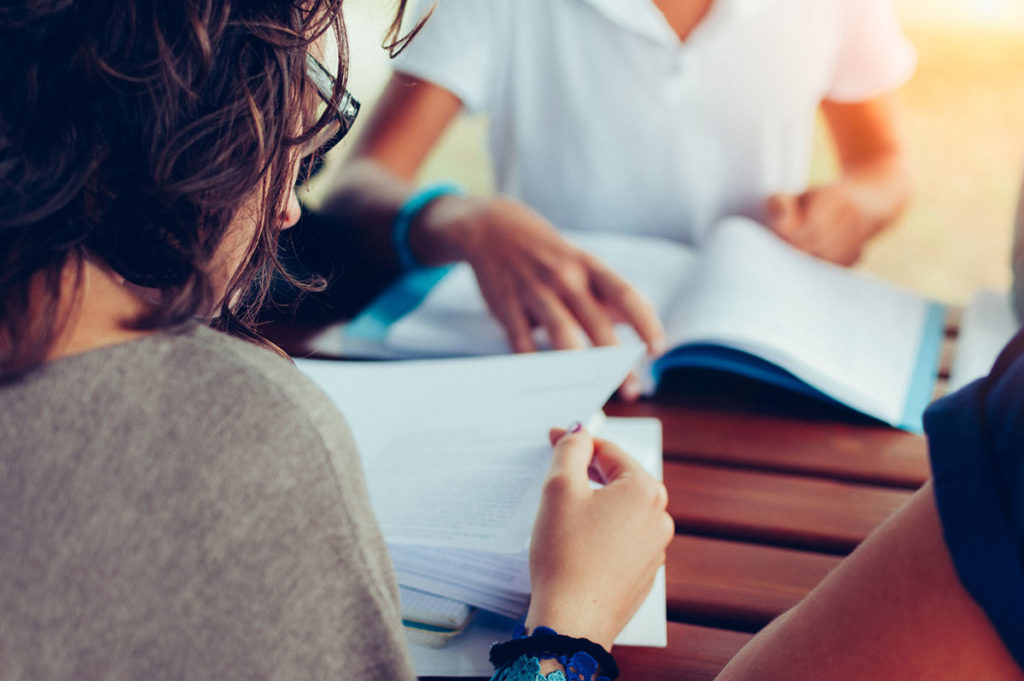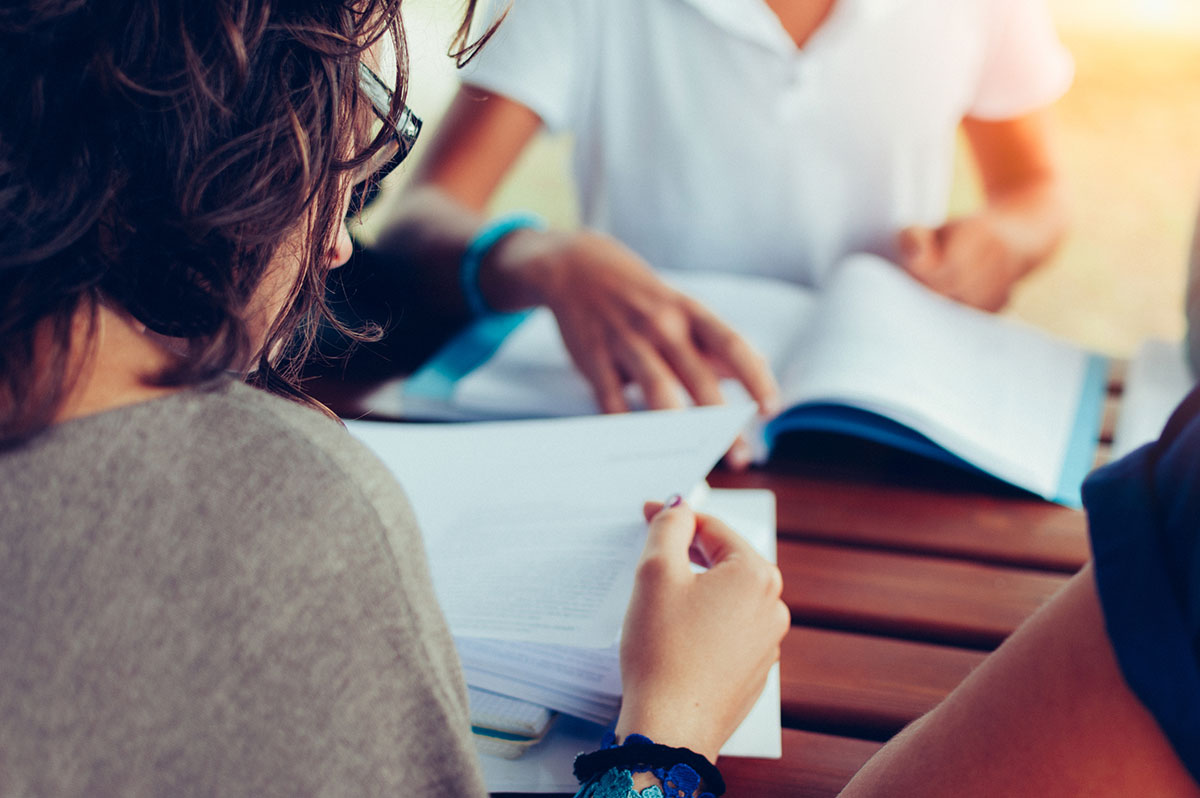 Every year, Keats will have over 200 students to enrol in a small group class program and 50% of them are returning students. The reason why Keats students are loyalty with Keats School is that they can always make fast and steady progress here. And they're also continuously encouraged and inspired by Keats Team. 
At Keats School, you will enjoy a hassle-free study time and make an improvement with the unique teaching mythology developed by Keats teaching team.
When every student arrives, he/she will be assigned a Study Advisor and a Life Advisor to help him/her smooth the transition here in China. Keats School provides 24-hours/7 days assistance to bring you the warmth of home.
Any concern related to your learning plan and details, you can come to your Study Advisor. No matter if it's your learning feedback or advice, inquiries about your schedule, any adjustment you would like to make, make-up courses arrangement, the extension of your learning and stay, you can rely on your study advisor for all of above and any other concern you may confront during your study at Keats School.
Life Advisor will be taking care of your life here too. Keats School is dedicated to bringing every student the warmth of home. Your life advisor will take care of your school orientation, help you get familiar with the surrounding area. Life advisor is also in charge of your room cleaning-up and drinking water supply.   If you need airport pick-up and drop-off service or any assistance of purchasing souvenirs, you can feel free to come to your life advisor for help.
Except for the comprehensive learning program and thoughtful service, you can enjoy the fun of exploration at Keats School as well. Kunming, where Keats located in is a very ideal base to explore South-eastern Asia. Kunming is the capital city of Yunnan province. Yunnan is an internal province rich in various landscape and diverse sightseeing spots in China. Kunming owns the 5th large international airport in China, so it's easy for you to start a journey from Kunming to any other parts of the world.
Keats School, especially its study and tour program, is the best option for you if you're an adventurer. You will have a great chance to explore the exotic minority group side of China and enjoy the excitement of travelling around after completing your Mandarin study with Keats School.
Keats School has set up its own local touring team. They're professional and passionate about offering the best touring service for every traveller. You cannot miss this great chance to discover both natural and cultural highlights of this ancient land of south-western China.
Keats School is the best learning destination that can provide you with the best immersion program in China. Come to join this dynamic community and you could explore the unlimited possibility in both of your life and study.