Keats School is located in the city centre of Kunming, China. As the best and biggest immersion Chinese language school in Kunming, it has serviced thousands of international Mandarin learners. GoKunming, the famous local social media platform has honoured Keats School the award of the "Best Mandarin School in Kunming" twice.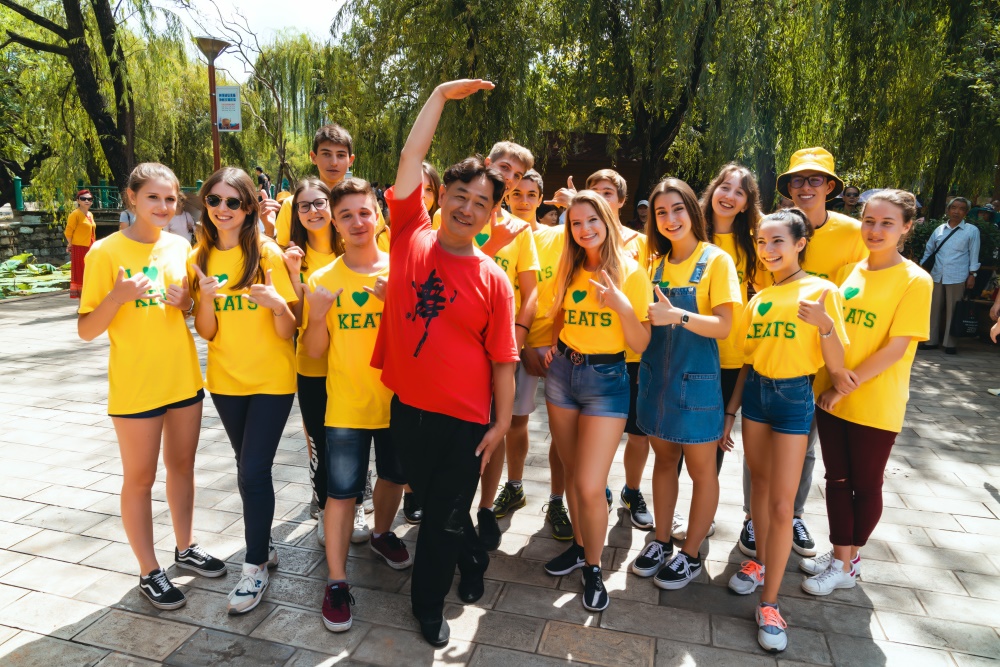 Well-developed Facilities
Founded in 2004, Keats School now has 60 classrooms, of which is equipped with a computer and high-speed Wi-Fi, 54 single dorm rooms well furnished with private bathrooms, a Keats Cafeteria and a Keats fitness centre.
Heat is available in the classrooms and Cafeteria during winter at Keats School, so you wouldn't be bothered by the coldness in south China, which is an annoying problem in other southern Chinese cities. The student rooms are fully furnished and equipped with electric heater as well, so is 24 hours hot water and TV. Nicely decorated rooms at Keats bring you the comfort of home, so you can focus on your Chinese language classes. Getting to the classrooms is just a ride of the elevator.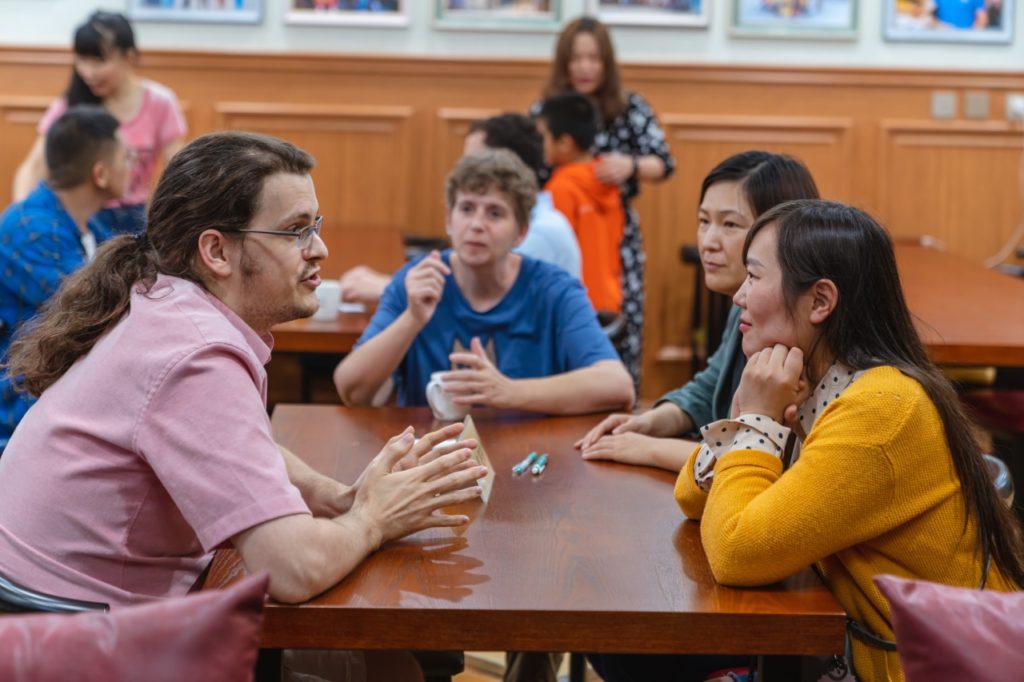 At the Keats Time Cafeteria, you can appreciate the tasty authentic Chinese cuisine while maintaining a healthy diet. Keats kitchen applies the freshest food materials and top-quality oils to ensure every student's nutrition intake.
Vegetarian can also enjoy their dining here in Keats Cafeteria. Yunnan is an internal province that is famous for its variation in plants. There are a great number of green vegetables that can be your meal options. While learning far away from home, you can still enjoy the art of vegetarian cuisine from a remote part of China.
It is not only a place for you to enjoy foods but also a good occasion for you to meet and chat with other students from multiple backgrounds, or you can continue practising your Chinese with Keats teachers while enjoying a meal together.
Besides study areas and dormitory, Keats students also have free access to the school library and fitness centre. Keats Fitness Center is located in the same building as the school. Keats students are free to use it to keep fit during the stay in China. At the Keats library, you're welcomed to enjoy a collection of more than 4 thousand of books. There are both Chinese and English books for your choices. This library is also an ideal place for a small group meeting. Feel free to enjoy your reading or meeting time with others here.
For most ambitious Chinese language learners, one of the benefits of studying at Keats School is its convenient location. Your dorm room is located in the same building as the school and it only takes a ride of the elevator or 5-minute walk to approach to the cafeteria, gym, and classrooms. Out of Keats School, you would find yourself in the city centre of Kunming, and it's convenient for you to approach to anything you want or any direction you want to go forward.
Professional team and unique teaching mythology
Keats School is dedicated to providing the students with the top quality of Mandarin Chinese classes in China. Keats teaching team, with a strong sense of commitment to your learning, is dedicated to helping each individual who loves learning Mandarin make real progress within a short period too.
When every student arrives, he/she will be assigned a "Study Advisor" and a "Life Advisor" to help him/her get fitted in China. Keats School provides 24-hours/7 days assistance to bring you the warmth of home.
As to your study at Keats School, your study advisor will help you through:
Listening to your learning feedback and suggestions;
Tracking your satisfaction with the program;
Easing your concerns on learning Chinese; 
Helping with rearranging your learning plan and make-up lessons;
Assisting you to extend your stay and adding extra study hours;
Replying on any other questions related to your Chinese language studying.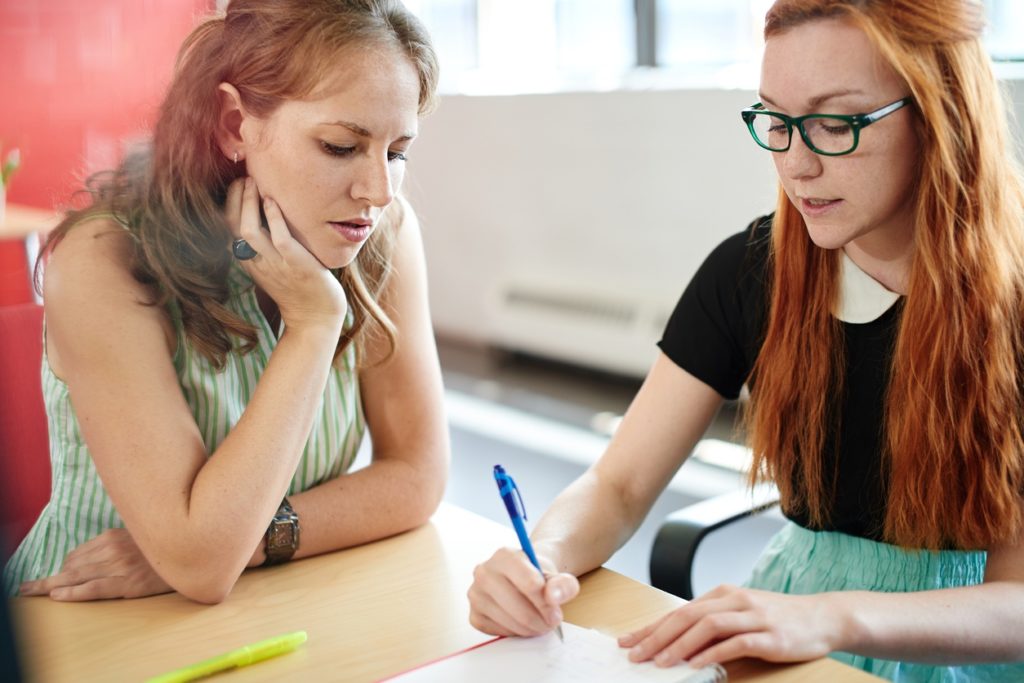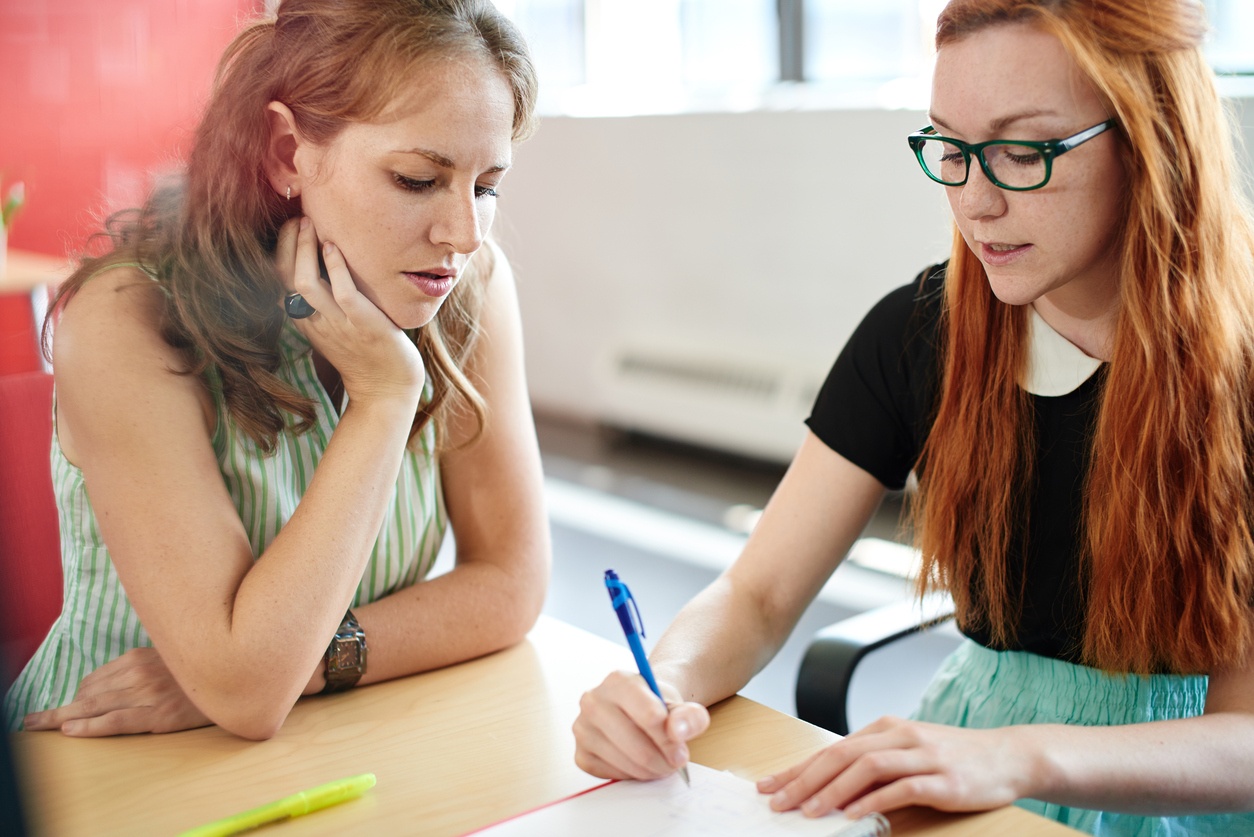 Your "Life Advisor" will be helping you with:
School orientation;
Getting familiar with the surrounding area;
Arrangements of room cleaning and drinking water supply;
Booking airport pick-up and drop-off service;
Providing consulting service about travel destinations and popular travelling routes;
Advice and guidance about buying gifts and souvenirs;
Any other things that can ease your homesick and can make you feel like home.
UNIQUE TEACHING MYTHOLOGY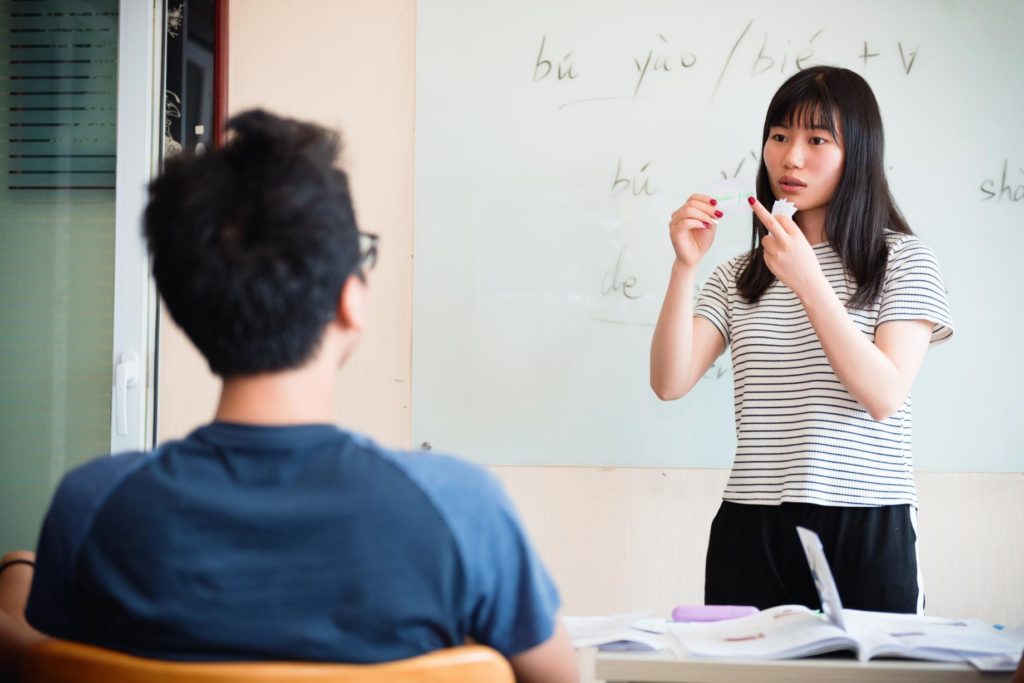 The typical teaching construction at Keats School Class consists of the following steps:
Step 1 – Learn
Based on your current Chinese proficiency, you will learn Chinese vocabulary, grammar, expression, and practise with topics and other materials under the instruction of your Chinese teacher. Besides the onsite learning time with your Mandarin teacher, you also have free access to the online learning platform that particularly opened for Keats School students.   
Step 2 – Repeat
Practices will be made in the manners of listening, speaking, reading and writing. Through comprehensive and intensive training, your Mandarin teacher will help you make progress in the shortest possible time, especially in a practical way. It means what you have learnt and practised can be fully applied in your real daily life.
Step 3 & 4 – Recognize and produce
With sufficient accumulation from the previous two stages, you would be fully ready to move forwards to the next two important stages for a language learner. Those stages are recognition and production.
To be able to recognize the target language, you have to understand other people's words and familiar with authentic expressions. For example, you should be able to read menus, street signs and directions, as well as messages, notes and new. Also, you should be able to make a difference between similar words.
To be able to express your opinion with the target language, you should be able to use the correct structures and correct words, be able to make a speech, be able to discuss advanced and professional topics, be able to create your own sentences based on the structures taught. What's more, you should also write/type Chinese character, be able to write Chinese sentences, be able to write short essays, be able to write long essays, be able to write formal letters/emails.    
At Keats School, the teaching team has developed its unique techniques and skills to help students to achieve these important 2R stages. If you want to know more about it, you have to come to Keats School and explore it through your real experience here.
VARIOUS PROGRAMS & DYNAMIC INTERNATIONAL COMMUNITY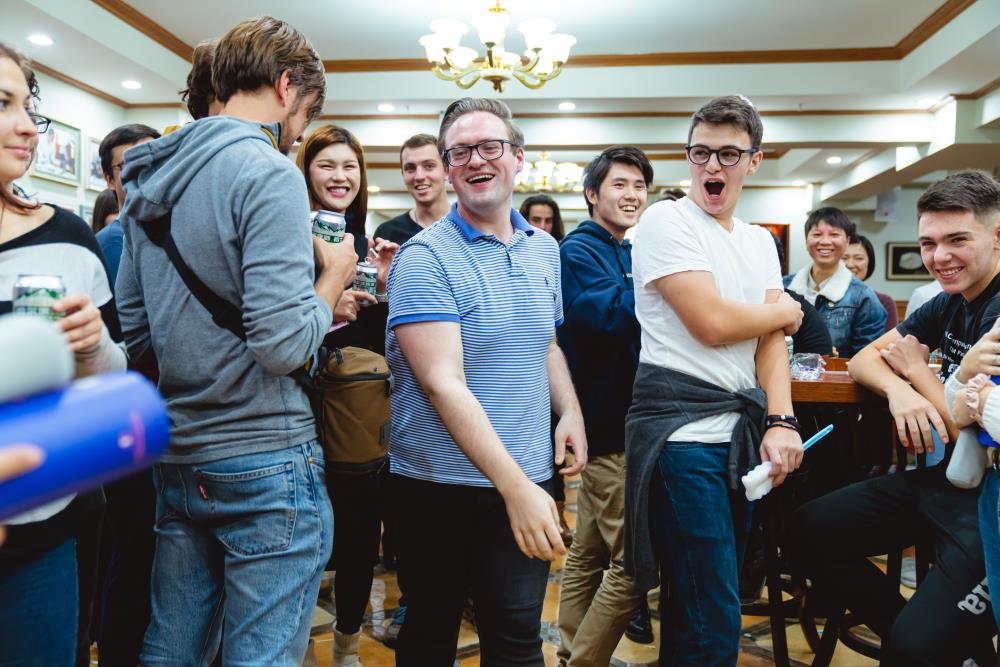 Keats School has developed a series of Chinese learning program to meet various learning demands. Intensive One-on-one Chinese classes, Small group Chinese class, HSK test preparation course, Online Course as well as Study & Tour program. No matter what kind of language program you intend to have, Keats School will try its best to satisfy you.
At Keats School, every student comes to study Mandarin, for the potential future relevant to China. It is their ambitions that create such a unique and elite community for Keats School and its students.  
Keats community integrate over 40 countries culture and spirits. It continues to grow as time being, and provide an extraordinary chance for many students to make life-long friends here.  This dynamic community creates a different way for Keats student to connect with the different parts of the world.
It's time for you to take an action and start your Chinese language learning trip with Keats School! Keats School will fulfil your Mandarin dream!