My answer is a huge YES. Even it is not a simple question to answer; I still hold the opinion that the Chinese language is worth your sweat. Being widely spoken and practised across the world, the skill of applying the Chinese language will benefit you in both personal aspect and professional growth.
Armed with this practical language skill, you will gain a deeper understanding of one of the most profound and colourful civilizations in the world, but also accumulate potential opportunities for both of your life and career.    
It's worth learning because the Chinese language will open some doors for you
It's obvious that you wouldn't just learn Chinese because it's easy and accessible, but rather for the benefits that knowing the language will bring you.
Checking the post 10 BENEFITS OF LEARNING CHINESE AS A SECOND LANGUAGE
The main driver of the language's attractiveness is China's booming economy and its status as a rising global superpower. China used to be an impoverished country. However, in the past 40 years, China has successfully transformed itself into the largest global economy.
At the same time, China also opened its market up to the world. It encouraged and attracted tons of foreign investment and economic cooperation to this land. Therefore, its economic power stimulates a huge demand for people who can bridge the gap between China and the rest of the world. And language skill will be the best tool they can work with. It makes the ability to speak fluent Mandarin Chinese and the knowledge of a comprehensive understanding of Chinese culture rare and attractive. Being able to use Mandarin is not just a language skill but can also give a power boost to your CV.
Due to the lack of people in the Western business world who can speak both Chinese and English, there's a huge demand for these skills, and of course, this can mean very lucrative wages.
Through learning Chinese, you can transform yourself from a low-value employee into somebody critical to the success of a project in China, thereby making yourself a very attractive hire.
It's worth learning because knowing Mandarin will make your travel easier
Being able to speak and understand Chinese Mandarin will greatly benefit your trip in China. For most Chinese people, especially those who are not living in the tier top city, communicating in English will be impossible. Mandarin Chinese is the official language that widely practised in China; you will have no problem in communication when you're equipped with the Mandarin skill even if there are many different dialects in different areas.
Besides, the Chinese language is not a native language of China. By using this language, you can also visit Malaysia, Singapore and more without difficulty. Many immigrant people in Western countries also speak Chinese.
It's worth learning for it will truly connect you with Chinese culture and challenge your mind
China has a rich and vibrant culture. And learning the Chinese language is the key to open the door of its culture for you. Only through its authentic language, you can truly enjoy and immerse in its ancient culture and history.
Once you understand all the twists and turns of the language, you can appreciate Chinese opera, poetry, novels and literature more.
By appreciating these artistic works, you can also improve your Chinese language learning in return. There are EIGHT FILMS YOU NEED TO WATCH FOR LEARNING CHINESE.
Being proficient in the Chinese language can also benefit you a lot during your stay in China. You don't need pictures in Chinese-only menus to get your hands on the best Chinese food, nor English indication to help you identify where you're on the street neither.
The Chinese Character may scare off a load of potential learners. It may look very complex, however, that's also the key point that makes it charming and fascinating. Chinese character is the building block of the Chinese language. Once you start learning how to speak it, you will learn how to recognize and write it naturally. There are several methods for your reference for learning Chinese characters faster and remember them better. What you need to do is testing out all these methods to find which one is suitable for you.
According to scientific research, studying the Chinese language can truly stimulate your brain power and make you smarter, for it's a mental challenge task. Researchers found that learning Chinese can exercise your brain more than any other language. It requires many parts of your brain to co-function at the same time to truly master the tones and characters, thus eating up more brainpower.
As a bonus, writing in Chinese also improves your motor skills and visual recognition.
It's worth learning for you will obtain access to a whole new world of Chinese online spaces
While much of the world shares a common online space, this is not the case for China. It's not only due to government restrictions but also the ever-present language barrier, China's internet sites are effectively inaccessible to outsiders.
Full of its own unique multimedia and other content, the Chinese online platform is virtually unknown and waiting to be explored to the rest of the world.
Microblog is a good example of this point. It is a Chinese social platform that works effectively in a similar function of Facebook. Only when you're proficient enough with your Chinese Mandarin, you will access this space. This is another reward of learning the Chinese language.
It's worth learning for the Chinese language is actually simpler than you think
"Chinese language is too difficult to learn" is the most common reaction people will have when they think about learning this oriental language. However, Chinese is not as hard as you might think, and in fact, technology is making it much easier.
While learning Chinese comes with a lot of hard work, it's actually easy to pick up once you get started. As same as any other language, the Chinese language has its own unique set of grammar rules too. The better part of this language is that it's relatively simpler compared to English and most of the other European languages.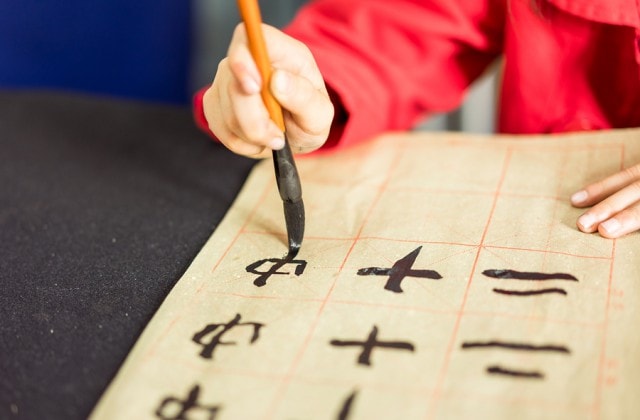 In a word, the Chinese language is a very valuable skill to learn and master. It's about time to start learning Chinese now. The future of the world will likely be shaped by the billion-strong population of China, so learning to speak to these people and understand their culture are hugely useful moves.