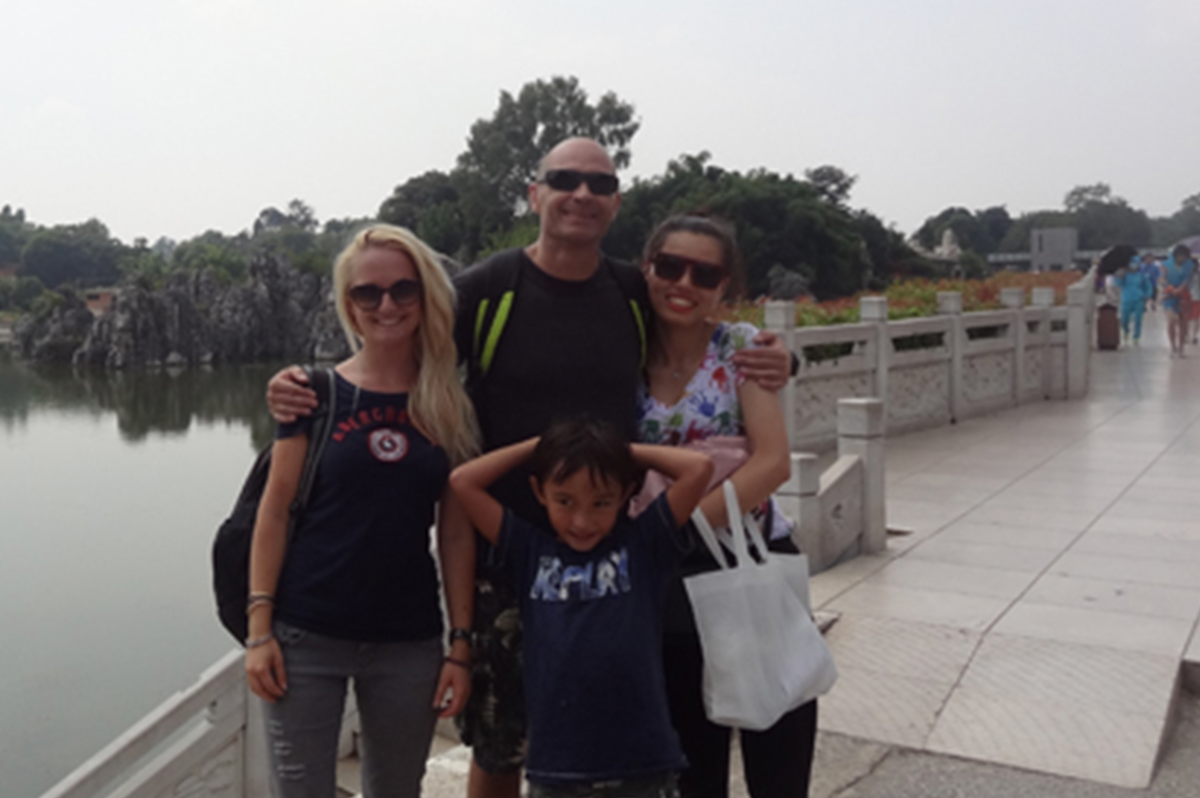 Homesickness is the distress caused by being away from home. It's when your thoughts fill up with memories from home, loved ones and nostalgic memories.

Homesickness is a normal emotion to feel when you're away studying in China, but it's a feeling that doesn't have to last forever.

At Keats we try to make all students feel at home and comfortable, hoping to eliminate homesickness. But if students do feel homesick, we have several different tips to help them alleviate the sadness.

It's good to know that it's perfectly okay to be homesick. We've all been there! It's a natural feeling and the positive thing is, it makes us remember what's important to us.

Here are 10 easy hacks that will help you cope with homesickness.
CELEBRATE YOUR HOMESICKNESS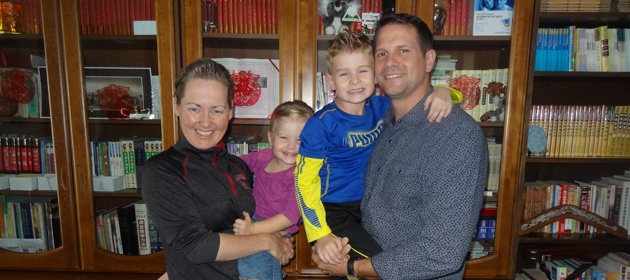 Sometimes we have to create homesickness like we treat a breakup. It's okay if we mope around for a day, eating ice cream and watching sappy movies under your big, fluffy duvet.
So, do the same thing with homesickness. Buy your favorite ice cream, watch some funny movies, listen to music that reminds you of home, talk to your parents on the phone, Skype your best friends, and cry it out.
But, once the 24 hours of your homesickness day is complete, get up, shake it off, and go celebrate your new city. Make plans with your new friends and explore the city you now call your home away from home.
FIND A FAMILIAR SPACE
Do you know your favorite place to go in your hometown? The space that makes you feel safe, comfortable, and "at home"? You're going to want to find one of those spots in China. It could be something familiar that helps you feel at home, like a bench in a park or a cafe that has delicious treats.
Soon you'll start noticing faces, the baristas will learn your name, and the person you see walking their dog by your bench every day will become a friend.
CREATE A SCHEDULE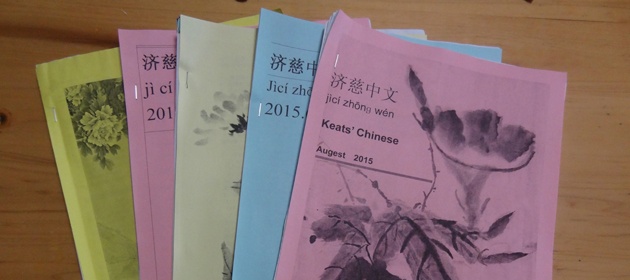 There's nothing better than a schedule to beating homesickness. If you're not able to lay in bed with your Netflix account every day, you may be too busy to even think about your homesickness.
Schedules play an important role at Keats School in Kunming. We have Mandarin lessons throughout the day, Culture Classes available after your Mandarin course, and our mealtimes are only available at certain times of the day.
This creates a routine.
You can also try scheduling certain activities like going to the gym or going for a walk around the city. When you stick to these, your new home will begin to feel like home, and your homesickness will float away.
SPEAK THE LOCAL LINGO
This could have been number one, as it's an essential way to deal with homesickness. If you're feeling nostalgic for home, you may be feeling a bit of culture shock. Speaking the native language and communicating with locals will help you feel a deeper connection with your new home.
At Keats School, we offer eight different Mandarin language courses. You will be given the basic skills to speak Mandarin outside of the classroom. Knowing key phrases, questions, and words will allow you to feel like China is not just a city you're visiting but also a relaxed place.
PICK REAL LIFE OVER SOCIAL MEDIA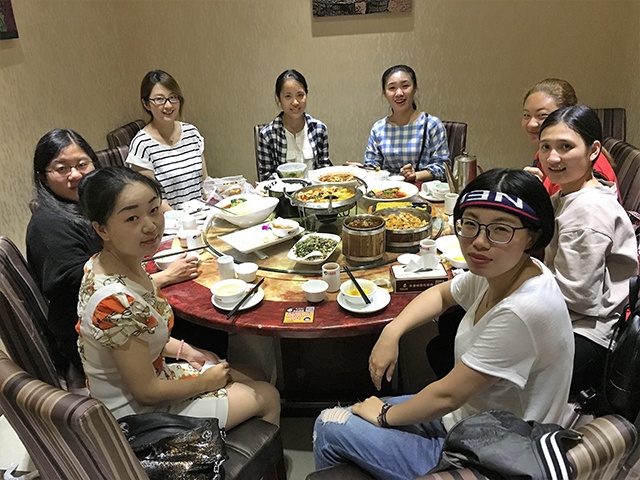 Staying in touch has never been easier.
We have the ability to text, talk, and video chat with loved ones for free. Photos and videos are shared on social media for friends and family to see what you're up to and what they're up to while you're gone.
This great tool also can cause FOMO (fear of missing out), and you may start focusing on all the things you're missing while you're away studying.
Try to take one day a week off social media. Shut your phone off and choose the real world instead. And always remember, you went abroad to experience something new and learn a language that will benefit your future.
Your friends and family will still be there once your schooling is finished.
DON'T ALLOW BOREDOM
Boredom is a great catalyst for homesickness. The more time you have available to think about home, the more homesickness you will experience.
Make sure you're sticking true to your schedule and creating a routine in your new home.
At Keats, we offer a volunteer study option where students spend time volunteering in the community. This allows students to get outside of the school, communicate with locals, and help better the community.
Take advantage of all the different activities offered at Keats School because being out and about is a great way to ease homesickness and help you make new friends.
TAKE UP PHOTOGRAPHY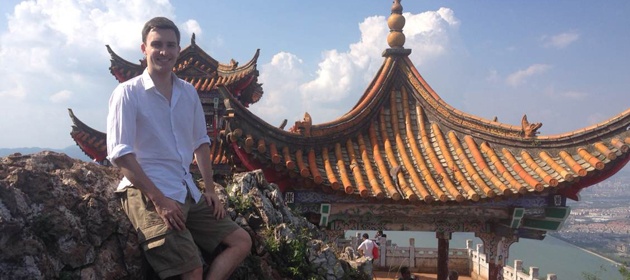 While we suggest that you prioritize real life over social media, taking up a hobby like photography will help you enjoy your time abroad.
Taking many photos is a fantastic way to get outside of your comfort zone and explore Kunming.
The more familiar you get with your surroundings, the more at home you will feel. Plus, you'll have albums full of beautiful pictures to show your friends and family when you're back home.
PLAN A TRIP WITH A FRIEND FROM BACK HOME
Now this one may be a little harder to do, but try to convince a friend to come to visit you in China. You can plan a weekend getaway with your friend. This will serve as a way to encourage you to get excited about seeing more of your host country, and it will mean you'll get to see your friend from back home.
This little trip will likely remind you just how lucky you are to spend time in China and be learning about a different culture.
MAKE A BUCKET LIST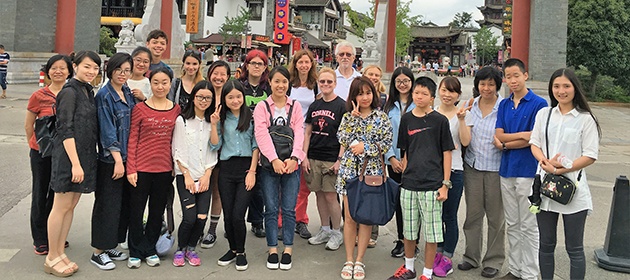 Do yourself a favor and research China before hopping on the plane. Make a bucket list of things you have to do while studying here. It could be tourist attractions, the best coffee shops, the best street food locations, and different popular activities in China.
Challenge yourself to do/see all of these before you leave. This will give you something fun to do and keep you focused on the next adventure where you are, instead of focusing on what's going on at home.
KEEP YOUR HABITS FROM HOME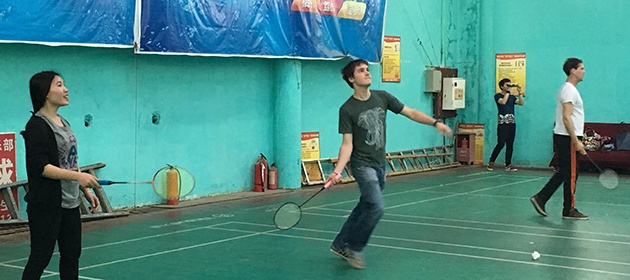 A lot of things change when you move abroad, but not everything has to change. If you're a part of particular groups, sports teams, activities, keep that up in your new country.
Maintaining your favorite activity or finding a local support group in China will allow you to bring balance to your new life. People are probably looking for new members for their book club, band, sports team, or yoga class. Do a little research, reach out to them and open yourself up. Who knows, you may even make some new friends while you're at it.
Other great ways to help with homesickness are eating food and using products from home. You can try to find them at local stores, stuff your suitcase full of your favorite things when you're heading to China or get your family to send you a care package!
GET STARTED TODAY
To learn more about Keats School in Kunming, China, or apply for a Mandarin class, visit our website. We're here for our students and work hard to make all students feel at home while away from family.
You can simply apply online if you're ready, or check out our blog for more educational articles about the Mandarin Language, Keats School, and studying in China.