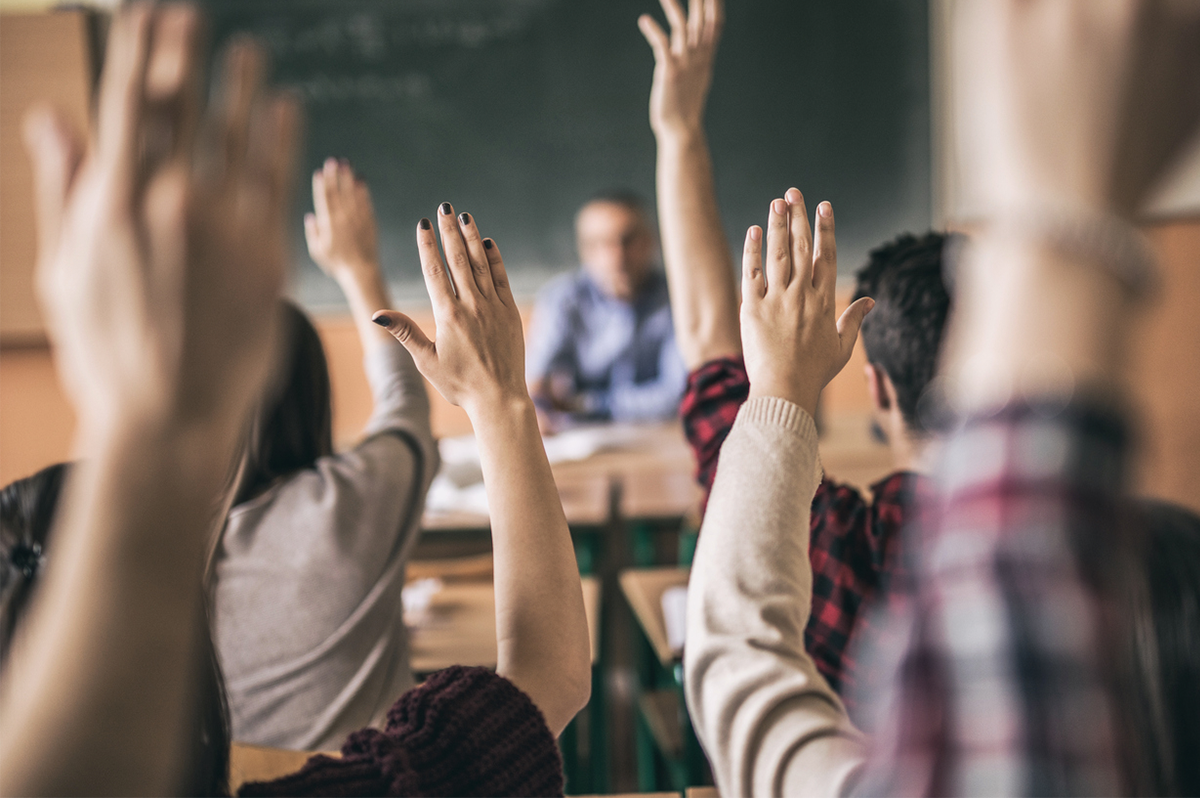 Learning Mandarin will take patience, effort and a lot of determination. This is the case for almost anything you're going to master, especially learning a new language later on in life.

Let's be honest, you're not going to be fluent in basic Mandarin in 2 weeks of language learning through an app. And if you're thinking of going that way, you're not going to fully comprehend the language, the characters and the tones. It's just not possible to learn such a comprehensive language in two weeks.

Instead, come to Keats School in Kunming, China and we'll teach you the language. We offer 8 different study courses and each are customizable for you and your needs. When you decide to come to Keats, you're going to need a plan for the Mandarin language and don't worry we have your back.

Here are 6 useful tips when trying to master a new language.
CREATE CONCRETE GOALS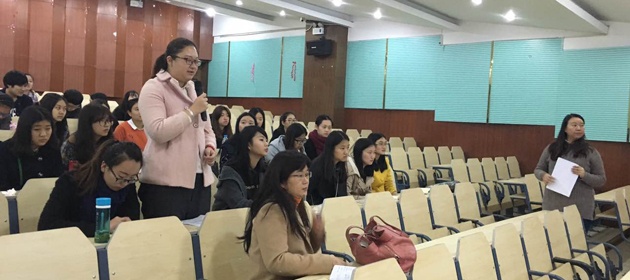 Many people will start with the main goal, "I want to learn the Chinese language," and think that an app will do the trick. But that's not very helpful.
You need to create concrete goals to help with your motivation and learning. To be most effective, ask yourself why you want to learn Mandarin and how it will benefit you. Do you want to learn basic Mandarin to add the skill to your resume? What about communicating better with clients at work? Or is all this just for fun? Use these answers to come up with your concrete goals.
Your new set of goals will help you create a personalized learning plan, but we'll get to that a bit later.
IDENTIFY SHORT-TERM AND LONG-TERM GOALS
Now that you have your concrete goals, split them up into short-term and long-term goals.
Realistically think about how much time you can give to Mandarin learning and use this as a base to build from.
Your short-term goal may be learning basic Mandarin and understanding simple characters. Or, in six months, you may want to be able to read a Mandarin book or understand a television show.
Your long-term goal may be to study in China, spend a year at Mandarin School, or work for a Chinese company.
Be sure to be specific in setting your goals. While understanding simple characters is a great goal, why not break it down a bit. You can create a goal like "Learn 20 new Chinese characters every month."
CREATE A SCHEDULE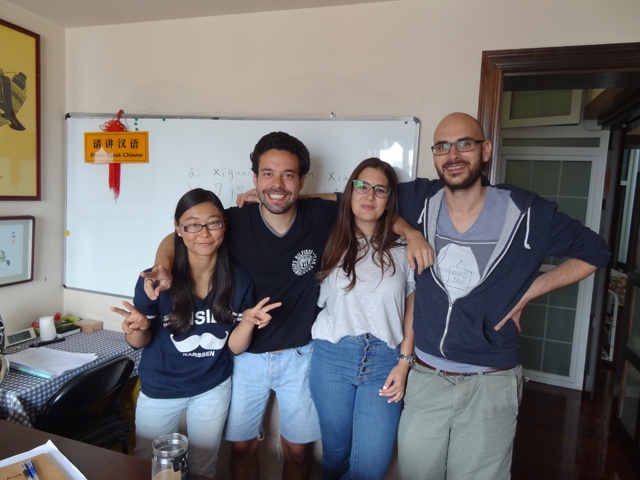 The best way to learn Mandarin is by professional teachers, not by an app. Keats School offers each student a customizable schedule. You pick the course you want out of our eight options, and we sit down with you once you're here to create your plan to become fluent.
We learn about your skills, needs, and wants in this course and create a fully customized schedule for you. You can take Mandarin lessons anywhere between 4-6 hours a day.
To really learn Mandarin, you will need to be working on it every day, even outside of the classroom. Studying at Keats allows you to practice your Mandarin during the evenings at Culture Classes or on the weekends when you're exploring the beautiful city of Kunming.
TAKE PART IN ACTIVITIES OUTSIDE OF CLASS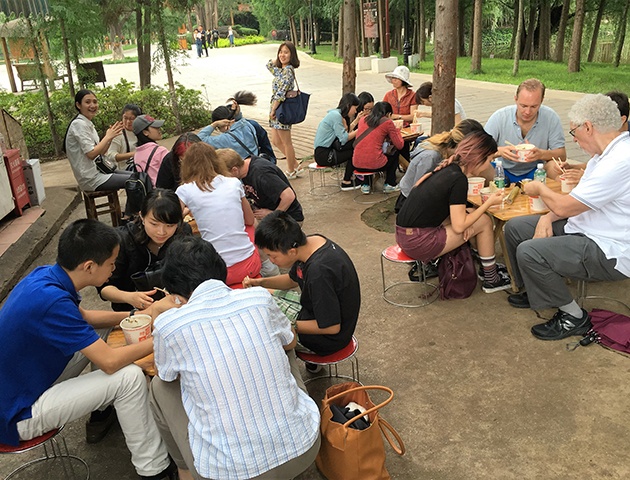 Like we said above, it's important to practice your language skills outside of the classroom. This means taking part in activities.
If you're studying at Keats, there are a handful of options that you can do. We offer Study + Volunteer class options, which is a great way to practice your Mandarin skills with others. While you're volunteering, try to talk with locals who don't know your first language.
This will push you to remember new words, use different phrases and experiment with your ability.
Even if you're not volunteering but just exploring the local city, try to speak in Mandarin.
Keats School also offers Culture Classes in the evening. These classes are a great way to form friendships with other Keats students and talk Mandarin. If you're struggling with a word, phrase, or tone, another classmate will probably be able to help you.
TRY READING BASIC MANDARIN
When you learn your first language, you probably read aloud. Reading aloud ensures that you're practicing the Chinese tones, and you can be critical and practice how you sound to others.
A great way to start is picking up a couple of Chinese language kids' books. Children's books have simple Mandarin and will be the easiest to learn with.
WORK WITH A TEACHER TO MASTER THE TONES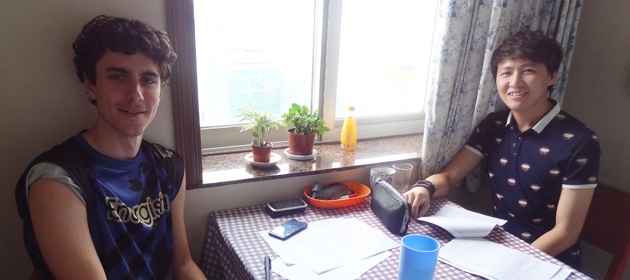 We've talked about tones already in this blog post and in previous posts, but they're essential in this language. If you're hoping to become a Mandarin star, you will have to focus on the tones.
Our teachers at Keats can help with that.
We offer an intensive one-on-one language course where it's just you and a teacher. During these sessions, our teachers will help you understand and practice the different Mandarin tones.
THE TIME IS NOW
While we can give you a handful of tips on learning the Chinese language over the internet, why not come to our school? And we'll share with you hundreds more.
Our teachers are professional, use the latest and professional teaching methods and go through ongoing training.
To learn more about our Mandarin study options, visit our courses page. Or to begin the application process, visit our application section of the website.