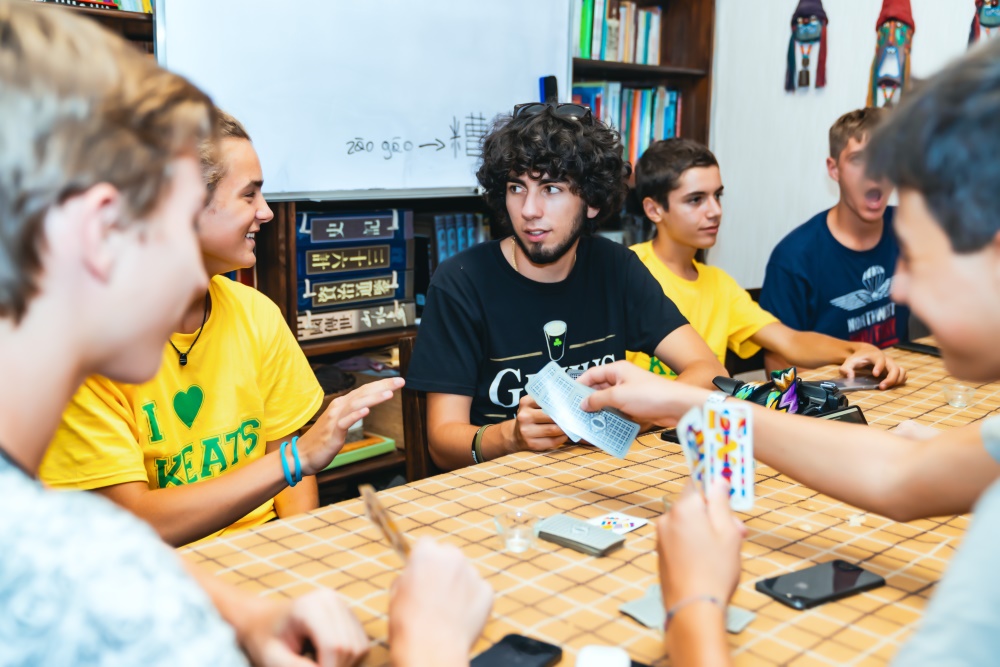 Are you willing to experience the independent lifestyle by not involving in a shared dorm? Is an adventure abroad before starting your freshmen year making you excited? Or do you just need to stop feeling frustrated for your career development and take a while to think it through? No matter what reason, a gap year program in China 2023 can assist you in achieving the goal.
A gap year or even just a gap semester after high school can help teenagers explore the outside world and the inside world. Even if it's just a halfway break through the intensive pursuit of a degree, a gap year program can still broaden your horizon and significantly change your way of thinking, especially when you choose China to practice your gap year program.
Why choose China to take the gap year program
Taking the gap year program in China allows you the opportunity of exploring as many as possible. As one of the most profound cultures globally, China can bring you both surprises and incredible adventures. The most diverse and colorful experience in China can perfect your gap year through a better deeper understanding of the combination of this ancient country's modern and ancient elements.  
In this vast land of China, your exotic trip will benefit from its varied landscape and climates, which greatly contributes to the diversity of the Chinese culinary culture, customs of different Chinese festivals, customs of 55 minority groups, unique arts, and delicate architecture.
You may have already been tired of some metropolitans such as Beijing, Shanghai, and Hong Kong, but there are far more cities here for your choices to find out the authentic part of China.
Such as Kunming City, the capital city of Yunnan province, where the authentic Chinese lifestyle is still well preserved and owns the mildest climate in China. You will find your transition here is smooth, for this is a place where you can totally relax and enjoy life, and study at a slow pace. (Find out things you can do in Kunming)
Besides that, this southwestern land of China also owns both the richest natural and cultural touring resources that you can visit and appreciate at any season. It could be unforgettable to travel to Yunnan.  
Knowing about all the above information that seems not very important at the moment will pay you off in the long run and in both aspects of your life and career. For the time being, China has gradually gained an increasing influence on the world stage in many fields, such as economy, technology, and international relationships. You wouldn't want to miss the chance of witnessing this magnificent progress in world history.
Besides, your gap year experience in China will have a life-changing impact on your life journey. Not many people that grow up in Western society could have this chance to achieve a cultural experience like this. This unique gap year experience in China will endow you with valuable qualities such as inclusion, resistance, and openness.  This experience can also boost your resume and make you stand out from your peers, whether you're applying for the university or for a job. 
Benefits of the gap year program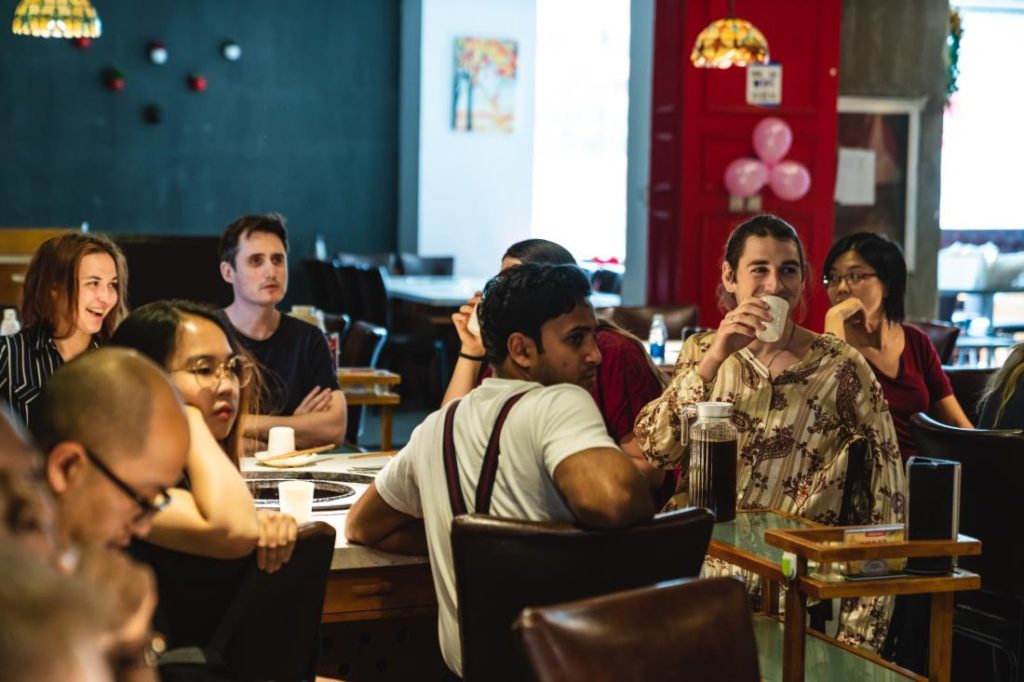 – Gain independence and maturity by living abroad by yourself
– Being well clear about your financial situation and being able to handle any situation through keeping the balance daily (Check out HOW TO SAVE MONEY WHILE STUDYING IN CHINA)
– Obtain Chinese language skills in fluency through an immersion Mandarin learning program in its authentic language environment and cultural background, which will make you stand out from your peers
– Meeting and making friends in a dynamic and diverse community that gathers people who share common interests and values as you do
What to Consider and how to Prepare for a gap year program in China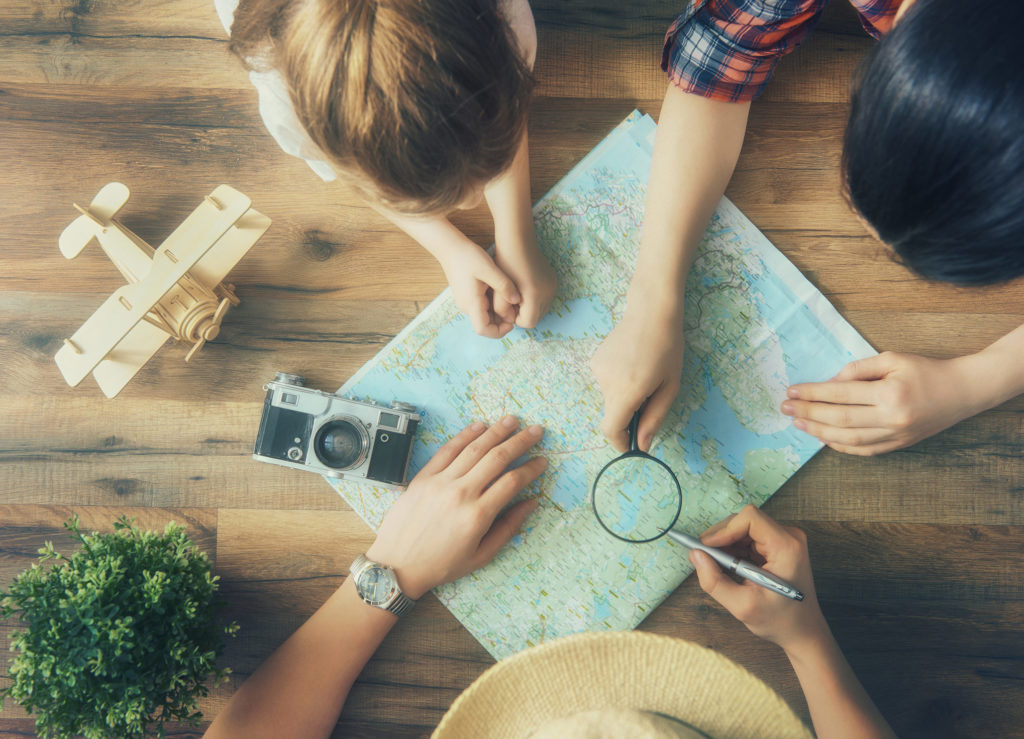 a) Setting a goal for your gap year
To make your gap year program realized, it's important to set specific goals for it. No matter you're aiming to gain some insight into your future career, to find out your real interest in life, to travel and see different cultures or seek a better meaning of your life, whatever expectations you have for your gap year program, write it down and set the goal to chase for.  
b) Taking a close look at the gap year program
Carefully select your gap year program by checking every detail of the program and its structure. Can this program reflect your individual values, and targets and make you ready for the potential challenges that may emerge in your future life? These are all important elements to take into consideration.
Besides, make sure that this program can provide enough support for you whether you're independent enough already or trying to get there. So at least you wouldn't get panic when there is an emergency that is out your expectations. 
Role-playing is also good to help you learn how to deal with different problems that you may encounter when living alone abroad. Such as what should you do if you lost your passport, certificates, or bank card? Or how can you motivate yourself if your passion for this program fades over time being or when the challenge you're facing is too tricky to deal with, which is quite common to happen during daily life.
The ability to self-motivation and confidence in asking for help from others are also valuable personalities worth developing.     
c) Thinking carefully about your budget
It will be ideal if your family can provide the whole pack of funds for your gap year program. But it would also be meaningful if you can make a contribution to it. To prepare enough money for this program, you may get yourself a part-time job that requires your continuous work and remaining committed to the target. Once you realize how much effort you have to put in to achieve your goal, you will gain a heck of a lot more.
At the same time, it will also urge you to search for the most appropriate program that can well match your budget. This is how you will benefit from the aspect of finance by joining a gap year program.
d) More things you need to know before starting your gap year in China
Traveling alone to a foreign land and staying here for 6 months or even longer could bring you anxiety and uncertainty. Doing some preparation work before you launch on the journey can help you get fully ready.
CHINA STUDENT VISA – EVERYTHING YOU NEED TO KNOW FOR 2020
WHY YOU SHOULD STUDY CHINESE AT KUNMING
6 TYPES OF MAIN TRANSPORTATION WHEN YOU LIVE IN CHINA
5 WAYS TO MAKE FRIENDS WITH CHINESE PEOPLE
10 REASONS WHY YOU SHOULD STUDY ABROAD IN CHINA
USEFUL APPS WHEN YOU LIVE IN CHINA
HOW MUCH DOES IT COST TO LEARN CHINESE IN CHINA
GETTING TO KNOW CHINESE TEAWARE
Choose the most suitable type of gap year program in China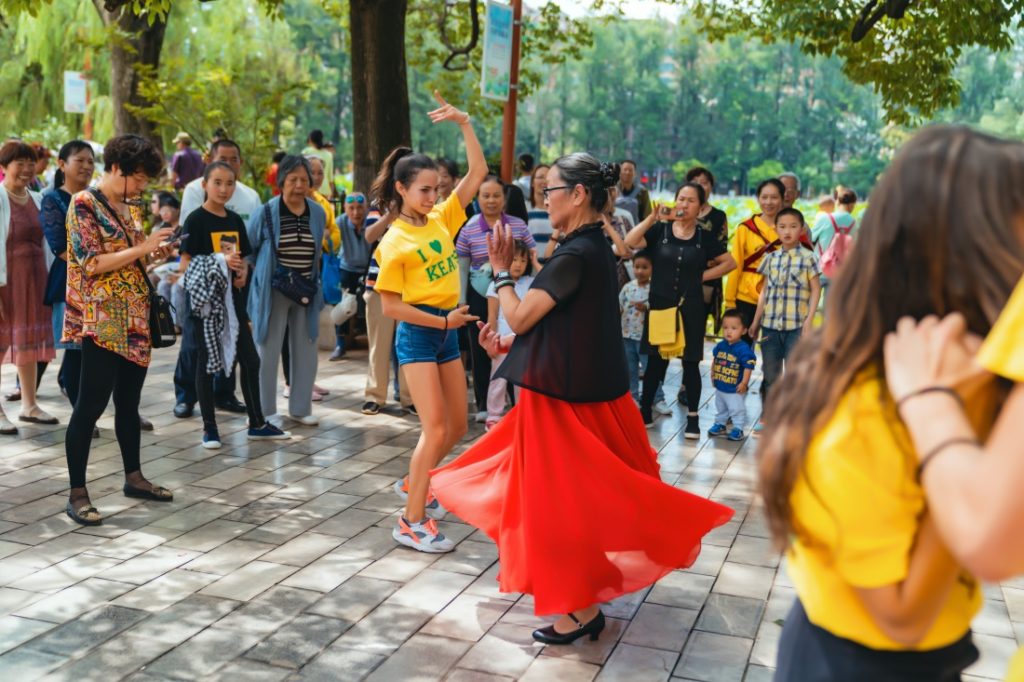 The Gap year program in China comes in various shapes and sizes. At Keats School, the best and biggest Chinese language school in Yunnan, China, you can experience all these kinds of programs.
The internship program will be the best choice for those who are seeking their career path; Language learning & volunteering program will be an ideal solution to cultivate one's independence and encourage them to walk out of their comfort zones and meet new friends, Or you can turn to Language learning & touring program if you're aiming to be a traveler; An immersion Chinese language learning program provides the best opportunity of experience the differences between various cultures and gaining the most valuable foreign language skill to build the career.   
A gap year can make a huge difference in your life journey. As both the participant and dominator in your gap year program, you will be exposed to international experiences with a wide variety of choices and components. Choosing the most suitable one to take can save half of your efforts and get more payoff simultaneously.
Taking a gap year program at Keats School in China is the best decision to kick-start your future life. Not only the professional experience in the career field you will have, but also obtain Chinese language proficiency, access to the network of Keats community, chances of travelling and volunteering, enjoying fun while interacting with the local people. Keats School is the best option to fulfil your gap year dream in China!