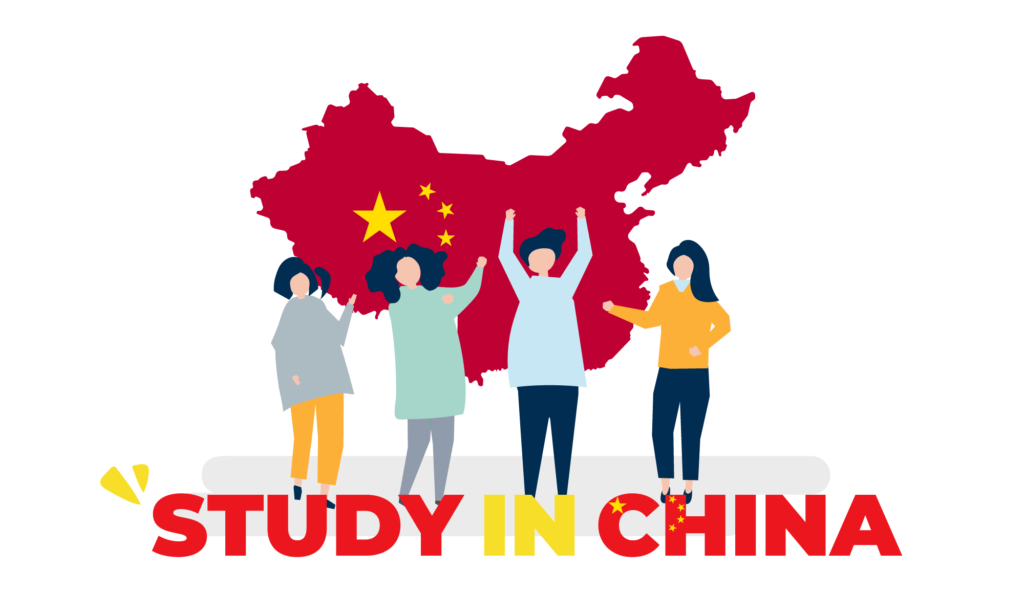 As is known to all, studying abroad can bring tons of benefits to individuals, in both personal and career aspects. It could be a meaningful, life-changing step, but why should China be the best destination for the study abroad trip? Let me list some convincing facts out as below. After reading these ten reasons you should study abroad in China, I'm sure you will be determined and looking forward to learning Chinese in China.  
Studying in China can make your resume stand out
Studying abroad could be a valuable experience worth adding to your CV, especially an experience relevant to China. With the rapid growth of the Chinese economy and influential power worldwide, people start to take Chinese relevant experience as a priceless mark when regards to the employment market. Employers always get intrigued when there is a candidate who owns an international background. For abroad study experience can bring the individual a new perspective on culture, language skills and also arouse their enthusiasm for learning new things. It's needless to say that a candidate who owns international background would be more attractive to employers.
Studying in China can increase your global awareness
Watching documentaries produced by National Geographic or the BBC is not the only way to learn and explore different cultures. It's vital to view things from various perspectives and notice that the whole world needs more collaborations and communications rather than debating or conflicts. Through living and studying in China, you will have the chance to experience a brand-new oriental world. Also, you could observe this familiar world from a different point of view and back up your knowledge with a new global mindset.   
Overseas experience helps you learn and embrace various cultures
One of the reasons you should study abroad in China is that you could immerse yourself in a cross-cultural environment. You would also have the chance to explore a new culture in-depth. Nowadays, cross-cultural communication techniques are considered a highly demanded professional skill. It would be helpful to study abroad in China for a period and gain some international experience in culture, language, business, and politics.  
The chance of mastering a new language
Study abroad in China means that you can learn Chinese through immersing in this whole Chinese-speaking environment. Learning a new language could be hard when you cannot get immersed in its culture. When studying in China, you would have the opportunity to do considerable practice with a native speaker daily. You can also experience Chinese culture and customs in reality. It's helpful when you try to know more about the cultural backgrounds behind the language, vice versa; a study in China can also facilitate your language learning. If you have already started learning Chinese in your country, then this would be a brilliant chance for you to improve your Chinese proficiency too.
The chance of traveling abroad too
When study abroad in China, you would have the unique opportunity to experience more of the country. Benefited from the vast landscape and various geographic features, China is a brilliant land with many sightseeing spots. You would have a great chance to explore all these pretty sceneries while studying here. Check out things to do in Kunming when you study abroad in China.
Making new friends from diverse cultural backgrounds
Studying abroad in China is also a rare opportunity to make lifelong friends from diverse cultural backgrounds. You're going to meet plenty of new people and find some sincere friends among them. They would be ideal emotional support when you live alone in a strange country and unforgettable memory when you are back home.
Discovering new and exciting foods
Local gourmet and authentic cuisine are the reason why some people come over and study in China. Culinary delight is something that you cannot miss. You would have a great chance to savor and try these exciting and inspiring foods when studying abroad in China.
Challenging yourself and gain independence
Going overseas to start a new journey of learning and living isn't necessarily easy for everybody. Accompanied by opportunities, there are always challenges for you to face and conquer. You would have a chance to fully develop your potential and independence by traveling to China to study. As an international learner, you would have to learn how to adjust to life outside of your country.  You would have to walk out from your comfort zone and take care of all arrangements in your life when traveling to China for study, and that's the dominant element making your abroad experience unique and valuable.  
Learning to be grateful
Living abroad with fewer possessions and far away from your families, you may feel homesick and grateful for what you have. You may change your view about those things that you have taken for granted previously in your life. Studying abroad in China can help you learn to be grateful. This is the biggest reason you should study abroad in China and the best way of leading you to happiness.
Discovering "who you are" and get yourself new interests
Studying abroad in China would expand your knowledge and provide new paths to pursue your passions. During your trip and living in a strange nation, you may have the time to think about what makes you the person you are. Because when staying in an unfamiliar environment, you would cultivate a self-consciousness to help you notice yourself more clearly and discover what is a meaningful life for you.  
In this gradually globalized world, abroad study experience, especially those related to China, could bring more benefits for you than above content. Like the saying, "Shooting for the moon. Even if you miss, you will land among the stars."