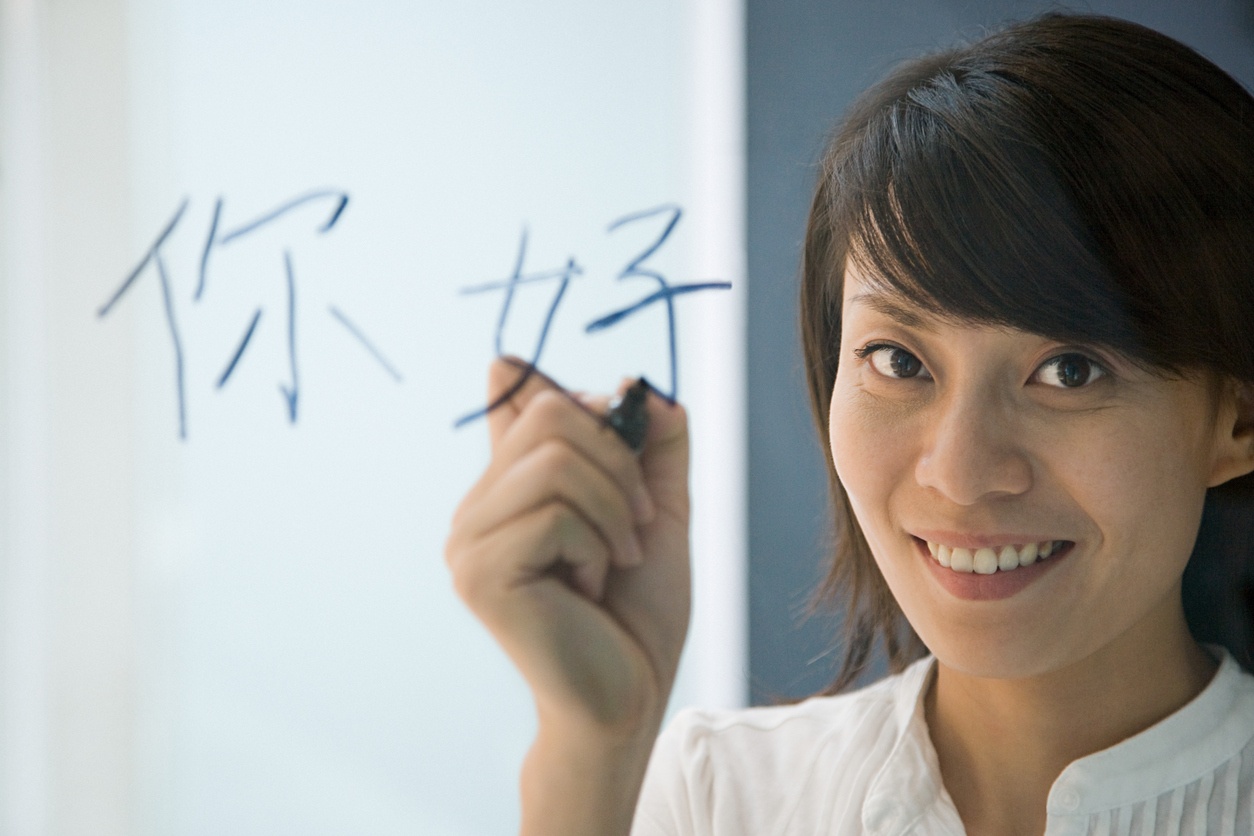 There are so many reasons for learning a new language, especially learning Mandarin Chinese in China. You might be aiming to broaden your knowledge, travelling in beautiful Chinese cities like Kunming, Dali, Lijiang, Tengchong, Puzhehei, Yuanyang, Jianshui, Xishuangbanna and Jingmai Tea Mountain, add to your C.V., or increase your credibility for career opportunities. Whatever the reason is, you're on your way to adding another skill to your life. While there are thousands of languages to pick from, choosing Mandarin, the most spoken language in the world, will propel you the furthest. In this blog post, we share 5 reasons why Mandarin is the best language to learn for business.
LEARN TO SPEAK MANDARIN CAN HELP YOU COMMUNICATE WITH COLLEAGUES, CLIENTS, SUPPLIERS OR INVESTORS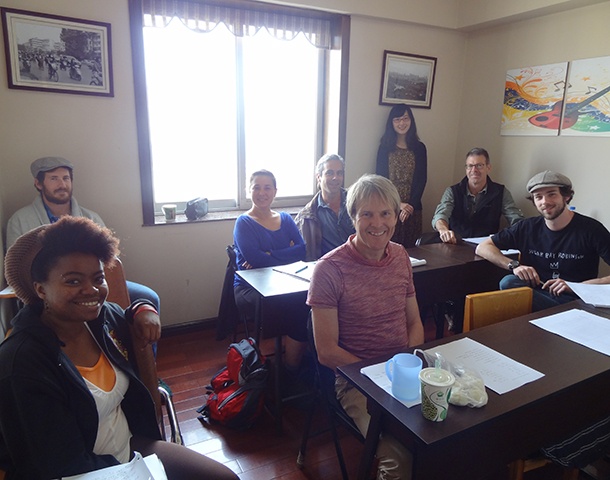 As a business professional, one of the biggest benefits of learning Mandarin is speaking with stakeholders around the globe.
Did you know that more than one billion people speak Chinese of which 873,000 million speak Mandarin? Chinese is quickly becoming the language of business and tourism, so by learning it now, you'll be benefiting your future business self.
With this many people speaking Mandarin, you will most likely do business with someone that speaks the language. Communicating with that person effectively will make your work task run smoothly while building good relationships with the Chinese stakeholders.
This is business gold for your employer and for yourself.
MARKETABILITY
Multilingual employees are at a premium in the marketplace. You're an appealing candidate for business and career opportunities when your C.V. says you know not only English but Mandarin as well.
When hired, your ability to speak Mandarin will show your personal and professional value within the company. If you're able to build rapport and negotiate with suppliers, manufacturers and/or customers in China, you are enhancing the company on a global scale.
Research shows that Mandarin, Polish and Spanish are the best languages for professionals to study. However, only one percent of adults that can hold a conversation in a second language speak Mandarin.
This means that when you reference that you're fluent in Mandarin on your C.V, potential employers will see you as an attractive candidate, particularly in the retail and manufacturing industries.
BOOSTS BRAIN POWER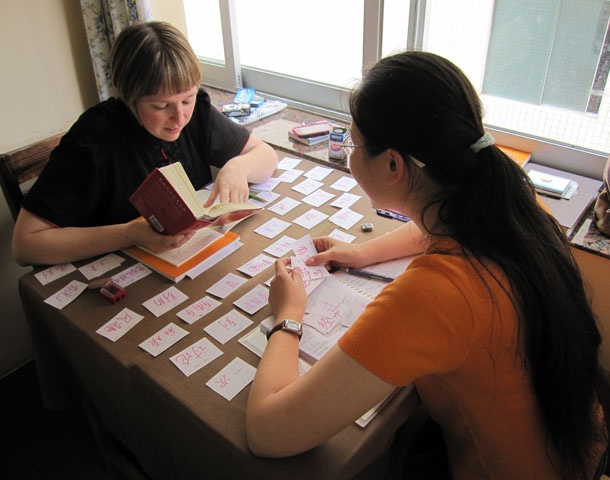 Learning a new language will put your brain to work, especially when learning to speak Mandarin. You will sharpen your reading and problem-solving skills.
Once you start speaking Mandarin, you might not remember a certain word or phrase while speaking to someone. You will have to use some quick problem-solving skills to develop another way to say what you're hoping to get across.
On top of sharpening skills, learning Mandarin will boost your memory. The more the brain is used, the better it will function at work. According to a study published in the Proceedings for the National Academy of Sciences, Mandarin speakers use both sides of their brains. People who speak tonal languages (like Mandarin) show very different flows of information during a speech, using both hemispheres of the brain, rather than just the left, known as the primary neurological region for processing speech.
Hence, learning to speak Mandarin is an effective workout to boost your brainpower.
CREATIVITY IS BORN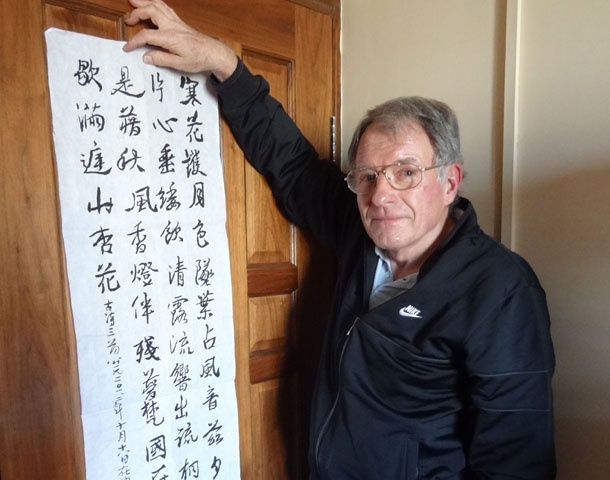 A new language lets you experiment with new words and phrases. Don't be nervous to try out new ways to say simple words.
Adding Mandarin to your increasing list of skills will make you a more conscious person. You will notice the use of vocabulary, grammar, idioms, and sentence construction. If you weren't a vocabulary keener before, you would be when you add another language into the mix.
Among countless benefits of learning Mandarin Chinese, the most interesting one must be that learning to speak Mandarin can make you a creative person. It's been found that those business professionals who are fluent in more than one language speak their primary language better. They annunciate better and are more creative with their wording.
So, get fancy. Companies want the most creative you.
BUILD SELF-CONFIDENCE
As an adult, it's sometimes hard to become a "student" again and learn new things. Learning a new language will show you that teaching an old dog (you) new tricks (Mandarin) is possible.
You're about to teach yourself "Yes, I can do this".
Multilingual people are more logical, rational and have better decision-making skills. They're perceptive to their surroundings. Doors will open around you when you know another language, and that will build self-confidence within yourself and your work capabilities.
There is another reason why learning Chinese Mandarin can help you build self-confidence. When learning Mandarin by yourself out of the class, you have to be self-disciplined and well-organized with your schedule.  These learning habits will benefit you a lot and make you a better person.
When your boss asks you to speak to a stakeholder in China who doesn't speak English well or at all, you won't want to curl into a ball and hide. Instead, you will feel confident in your ability to speak Mandarin, helping move the company you're working for ahead.
You want to be the best employee you can be, which is why it's important to know your worth. Business professionals looking for individuals who have confidence in themselves and their work.
That's Mandarin-speaking you!
LET'S GET STARTED
There are so many ways to learn Mandarin, but the best is reverting back to the student in you. Sit down at a desk, be taught by teachers fluent in Mandarin and why not live and study in Kunming, China and use it in real life while you're doing it?
What are you waiting for?
Since being founded, Keats School in Kunming, China, has helped more than 10,000 people become fluent in Mandarin, and half of their students are business professionals like yourself. If you're going to learn Chinese in China, go to Keats School in Kunming, Yunnan.
The school offers a variety of flexible study options to fit time schedules and budgets.
Keats School also developed a customized intensive one-on-one Chinese program for business professionals to facilitate their progress on both Mandarin learning and business etiquette.