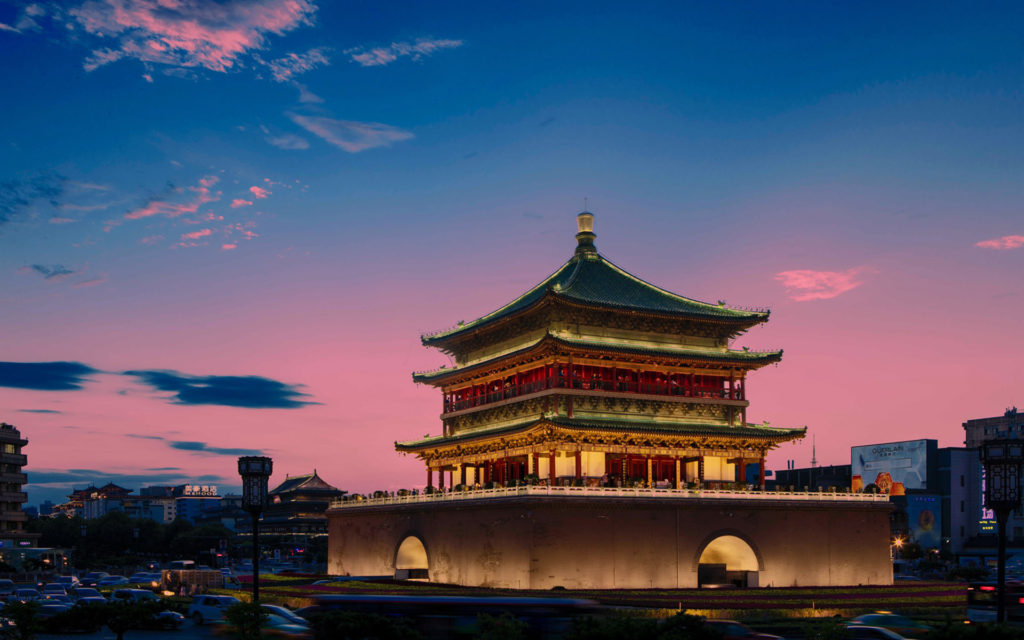 Xi'an is a city that is extremely suitable for carrying ancient history and memory, a city where you can recite poems just by saying its name. The heavy city wall divides the city of Xi'an into the inner side and the outside. The 11-square-kilometer imperial city zone carries thousands of years of history in this country, China. It feels so grand and huge, but if there is no traffic jam, you can actually drive from the south to the north within the city wall in 5 minutes.
There are no high-rise buildings in Xi'an, so no matter how the situation outside the city changes, the inner side of the city walls will be peaceful. Stepping into the city gate, no matter how urgent you feel, you would find your inner peace at that moment, and time suddenly slows down.
Many people yearn to learn Chinese language in Xi'an city because it has a profound cultural history and can bring the richest Chinese cultural experience. Then let us take a look at the cultural background, location, climate features, and language learning conditions of Xi'an city.
Profound history and cultural background for a Mandarin learner.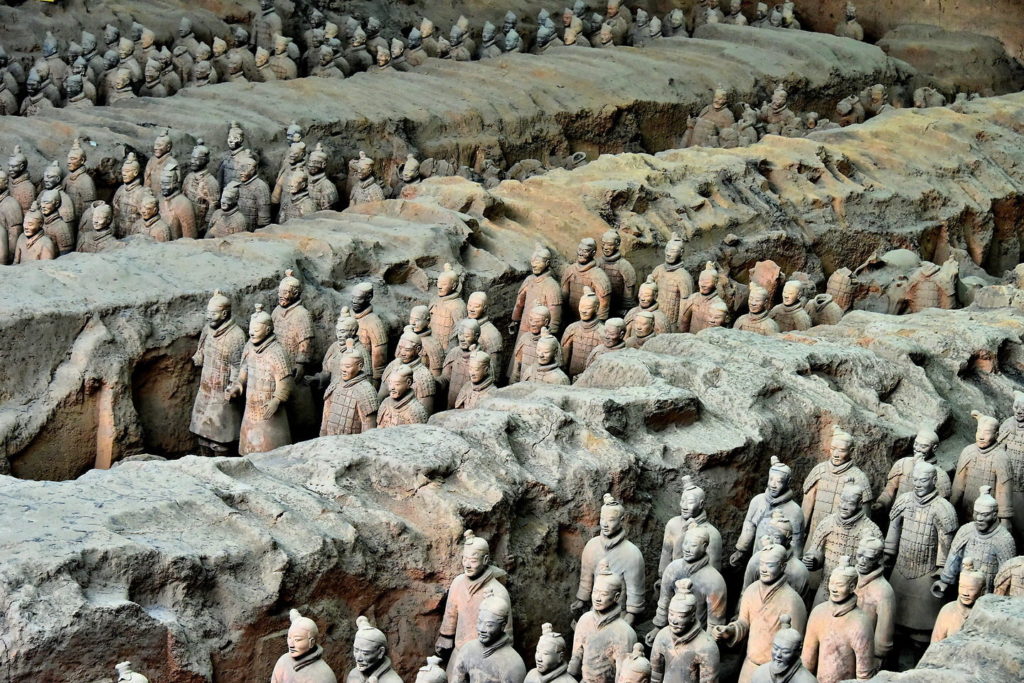 Famous as one of the most culturally diversified cities globally, also the starting station of the Silk Road, Xi'an has a long history of 6,000 years. In Chinese history, it used to be the capital city for 1200 years too.
Due to all the above historical and cultural advantages, Xi'an becomes the home of numerous temples, relics, and ancient sites. Besides, it also has the Terracotta Army that constructed 145-90BCE. It is a world heritage site that attracts so many tourists from all over the world. This magnificent army of stone soldiers was constructed in the order of Qin Shi Huang, who is also the first emperor of China, to guards his Mausoleum.
As you can see, this is a wonderful destination for you if you're yearning to experience authentic Chinese culture and enjoy a tour of traditional Chinese constructions.
It-Less bustling but also less fun 
Located in the western part of the inner land of China, the location of Xi'an takes fewer advantages in transportation and communication nowadays. Compared with other capital cities near it, such as Kunming, Chengdu, it enjoys a relatively underdeveloped transportation system and less fun culture of bars, clubs, and restaurants. If you're going to stay in a Chinese city for a considerable period, then chances of enjoying the fun of life is a necessary element to think about. The immersive learning experience doesn't mean less fun or joy.
Though Xi'an is also a famous place for the typical local dish, which is dominated by cooked wheaten food, you would find the local foods quite oily, spicy even if it's good flavored. If you enjoy a meal with fresh veggies and rich color, then moving towards the southern part of the city, you will find a better destination for learning Chinese in China and enjoy gourmet at the same time. That is the city of Kunming, the capital city of Yunnan province. You can enjoy diverse gourmet that mix elements from 26 minority groups inhabitant in Yunnan province and rich choices of tropical fruits offered throughout the whole year. Out of your class, you can also enjoy colorful social activities in Kunming. Want to know what you can do in Kunming City? You can find your answer through this page: Things to do in Kunming!
Climate of Xi'an
The Climate of Xi'an is dominated by the Temperate semi-humid continental monsoon climate. This climate makes Xi'an a place with four seasons clearly marked.  Besides, because of its specific geographic location and climate, it often suffers from Sandstorms in springtime.
At the same time, attracted by its reputation of rich culture and tourist resources, many people decided to work and live in this city. However, ,the fundamental facilities are failed to keep up with the rapidly rising housing prices.
Due to the above elements, Xi'an once has been nominated as the least livable city in China.
If you want to stay in a nicer place with a blue sky and the cleanest air in China, you'd better have a look at a different city, Kunming. On the contrary to Xi'an, Kunming may be the most livable city in China. It has the best climate that can let you enjoy a warm spring breeze throughout the whole year. There are more reasons why you should take Kunming as your Mandarin learning destination, check out the post WHY SHOULD YOU LEARN CHINESE IN KUNMING.
Dialect impact
Local citizen of Xi'an speaks mainly the Guanzhong dialect. It belongs to the Sino-Tibetan language family too. People speak less Mandarin in their daily life, but they can still use this official language.
The dialect has an impact from different aspects in different areas of China. But for people who live in some areas speaking Guanhua dialects, their accents will get less influence from the dialect. Because Guanhua dialect areas speaking the most similar accent to the current official language of China, the Mandarin (Putonghua).
So, if you're an intermediate or advanced Mandarin learner, exposure to different dialects can help you make more improvements. However, if you're just a beginner, a strong local accent will greatly impact your Chinese language learning.
Somebody may say that this is a quite common issue in China, and there are a few places where locals speak Putonghua or a dialect similar to that. But the truth is that most of the Northern provinces of China speak Guanhua dialect. So basically, this is only a common issue when you study the Chinese language in the area, speaking dialects different from the Guanhua dialect. If you still want to take a shot in the south of China, then Yunnan would be your only chance. It is the only province that speaks the Guanhua dialect in south China.
Besides that, considering Xi'an is a famous touring city for most international tourists, many locals have learned the basic English word for daily communication. You may get less chance of practicing your Mandarin with locals here.
A good learning destination can always bring you more advantages to both of your learning of the Chinese language and your daily life. I hope you're clear about where is the best city in China for you to learning Mandarin now.