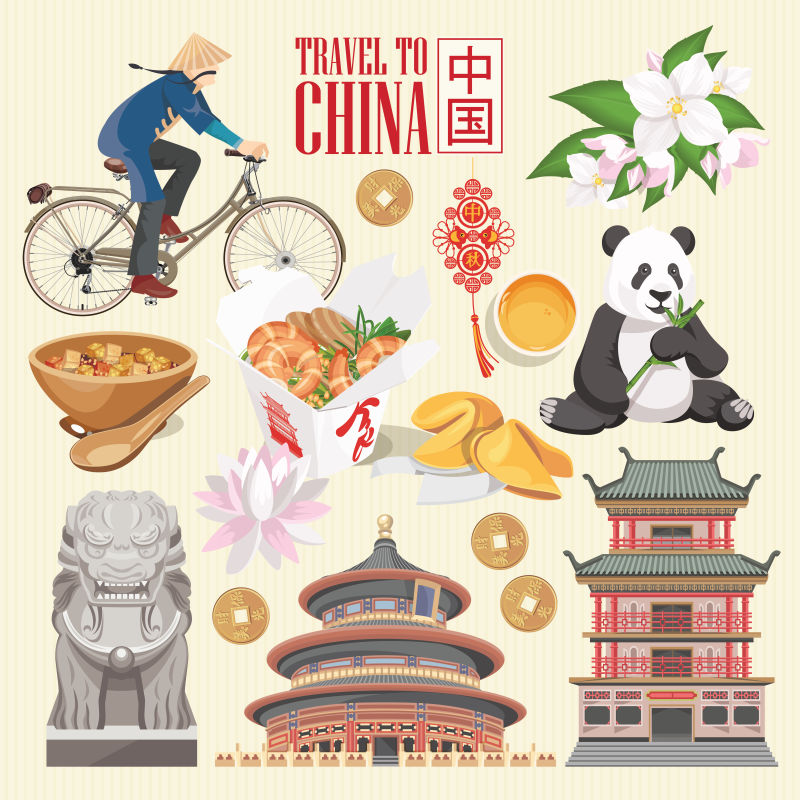 When you finally make up your mind to travel to China for an intensive immersion Chinese language program, the most important question pumps up in front of you: Which city should I choose to stay in to learn the Chinese language?
China is such a wondrous vast land and has distinct regional diversity. Every part of this brilliant land would be worth exploring. Top-tier cities like Beijing, Shanghai, and Guangzhou, have been frequently cited as a tag of China. Besides these "it" cities, there are also many other cities you can consider studying abroad. All of these cities could bring a colorful regional experience for you.
Now let's find out the five best places to learn Chinese in China or to study abroad for Mandarin. Each city is analyzed in terms of its history, climate and environment, local cuisine, and affordability, etc.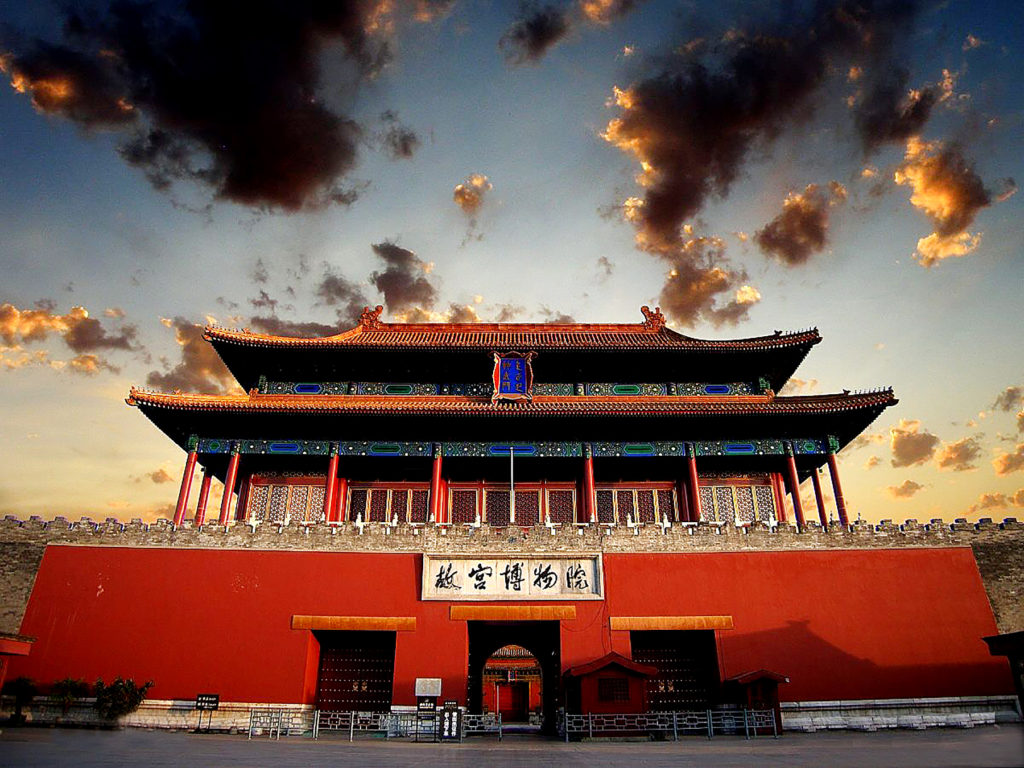 Beijing
Place to Visit
As the capital city of China and the economic, political, and cultural center of modern China, Beijing is one of the destinations travelers must visit when traveling here. This giant metropolis is where Forbidden City, Great Wall, Temple of Heaven, Summer Palace, Olympic Park are located. With its long-standing history, booming global influence, and the typical style and features of flatlands, Beijing presents a vast scene of magnificent and a just-right fusion of western and oriental elements.
Weather
In this northern Chinese city, you could experience a typical continental monsoon climate of the temperate zone, which makes the four seasons clearly marked here and forms a distinct seasonal view.
International City
Beijing is a metropolis that embraces both contemporary and traditional culture. You wouldn't feel inconvenient or uncomfortable if you choose to study and live here. However, for most international Chinese learners who have been here, Beijing is not an ideal destination for a long-term stay. Considering the inferior air quality, crowded space, transportation, and the high living expense of Beijing, plenty of Chinese language learners prefer to choose other cities after a short stay in Beijing.
Cuisine
If you have a passion for food, then Beijing might disappoint your taste buds a little bit. Even if you could try various kinds of foods that originated from all over China, these foods wouldn't taste as good as they should be due to the flavor mixture and adjusting when these dishes are introduced to Beijing.
Beijing Accent
As a Chinese language learner, you may be surprised that it is possible to get lost in Beijing dialect too, with its strong "r" accent and application of loads of local slangs that you wouldn't find in standard Chinese Mandarin. The Beijing dialect may sound deep and resounding; however, it is not as standard as Chinese Mandarin. Also, as an international metropolis, you may find Beijing is too internationalized to practice your speaking Chinese, for lots of locals can speak English.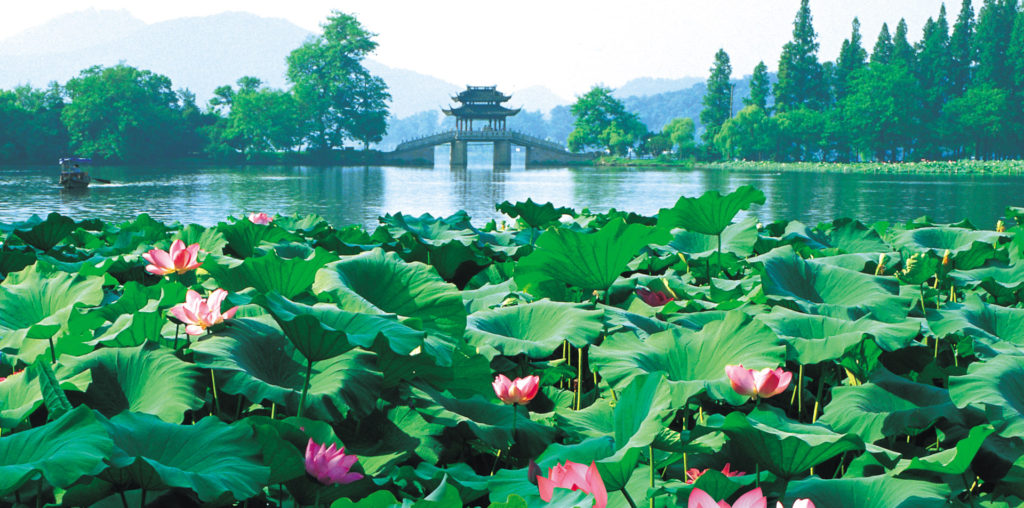 Hangzhou
History
Hangzhou is the capital city of Zhejiang province and is located near Shanghai. It is also the home of the Chinese National Silk Museum and the Chinese National Tea Museum. It's not as crowded and noisy as Shanghai or Beijing but has a distinct tranquil beauty. Unlike Beijing's wide-open field view and magnificent atmosphere, Hangzhou is an ancient city rich in the scenery with traditional Chinese gardens, lakes, and parks. You could have a glance at the delicate art of traditional Chinese architecture.  
Fertile Land
Located in the south area of the lower reaches of the Chang Jiang River, an area also famous as the land of fish and rice, featuring flatland embodied in a chain of undulating hills, Hangzhou is a fertile region for you to enjoy living. Just like an old Chinese saying, "Hangzhou is the heaven on earth," especially with a scenic view of the reputable West Lake here.
Green Tea
Benefited from its landscape and subtropical climate, Zhejiang province, where Hangzhou belongs to, is the famous source of branded green tea. If you're interested in Chinese Tea culture, then Hangzhou would be an ideal destination.
E-commerce Center
As Alibaba and Taobao represent China's booming e-commerce companies, Hangzhou is now also a popular place among Chinese young people for start-ups.
Hangzhou Accent
The local dialect used in Hangzhou is the Wu dialect, which is pronounced differently from Mandarin Chinese and brings a distinct local characteristic to this region.
Cuisine
People love having light flavored and fresh foods here, and it's quite friendly to most language learners who don't like spicy food.
Affordability
However, it's still not a very budget-friendly destination because Hangzhou is still a large city that is impacted a lot by its neighbor Shanghai, and shares its high living expense and the giant population at the same time.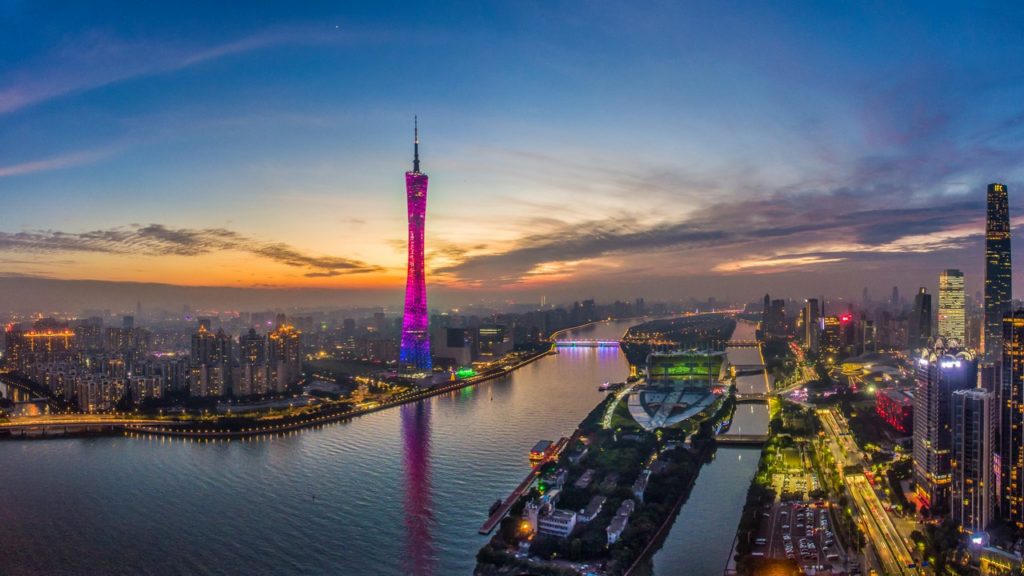 Guangzhou
Location and Weather
Guangzhou, also known as Canton for many people outside of China, is the largest and most populated coastal city in China. Guangzhou has a more spacious, relaxed feel than other top-tier cities in China despite the huge population. Like many other major Chinese cities, a river called Zhu Jiang River or Pearl River runs through it, which also contributes to creating the fertile Pearl River Delta. Walking in the typical southern scenery, in the sea breeze from the South China Sea, you would be deeply impressed with its tropical monsoon climate. Swinging in its moisture and heat air, listening to the rhythmic local dialect, you would experience a quite different atmosphere in Canton.    
Cantonese  
Speaking to dialect, the most commonly used Sinitic dialect in Canton is Cantonese. In some areas, people also speak Hakka and Min. All these three dialects are distinctively different from Mandarin Chinese; therefore the residents' Mandarin is always accompanying with a strong southern accent. However, these dialects are pronounced magically similar to ancient Chinese speaking. If you're interested in Cantonese and linguistic history, this is an ideal place to stay and study.
Cuisine
The most symbolic thing here is Cantonese food, especially the Dim Sum you could have at the Zao Cha, morning tea time. A typical day in Canton always starts with morning tea time. There are dozens of dishes and dim sum delicately served in a small plate or steamer basket for your choice. It is such a pleasant feast and treats to enjoy in the morning. You would glance at the Chinese wisdom and living philosophy contained in the food while enjoying gourmet here. 
Affordability
The cost of living here in Canton is relatively high, but depending on which district you live in, it's still possibly affordable for some people.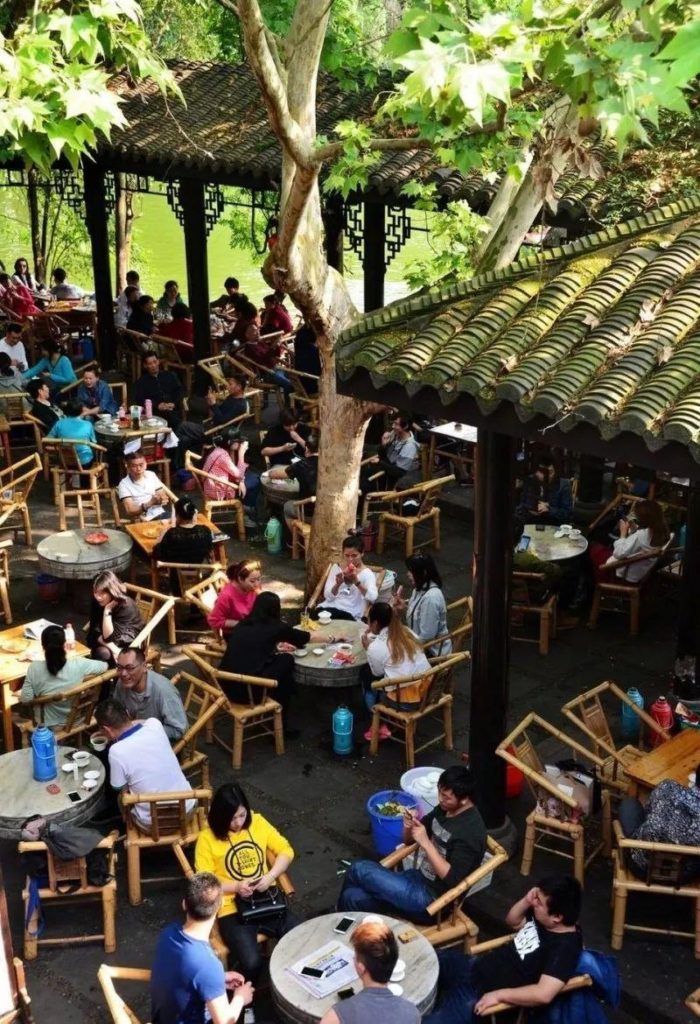 Chengdu
Location
Chengdu is a large city known as the home of pandas and spicy flavored food. It is located in the heart of southwestern China, with an amazingly geographic structure, a basin sitting on the boundary of flatland and highland. This feature helps Chengdu achieve plenty of rainfall carried by the monsoon in summer days and preserves heat that helps plants grow. 
Chinese people often like to quote it as the "Heavenly province/the land of abundance/nature's storehouse" for its fertile earth as well as the mild climate extremely enrich varies and quantities of the local farming product. There is an old Chinese saying that "Don't enter into this land of abundance when you're still young and naïve, or you wouldn't be able to deal with all these possible suffering and difficulties that might happen in your future life."
Panda
Chengdu is the city famous as the original base of Panda, the national treasure of China. If you're a panda lover, you could visit the Chengdu Research Base of Giant Panda Breeding to know every detail about the adorable Panda.
LifeStyle
The living pace in Chengdu is relatively slow and relaxing compared with other large cities in China. Locals love going to the park for tea time and playing Mahjong. Tea house culture in the park is an activity full of local characteristics.
Hotpot
The most famous food in Chengdu is hotpot and other flavored street snack food such as Guokui, Chaoshou, Douhua, Bingfen, Liangfen, Boboji, Surou, etc. You must find out and try all of these delicious foods when there is a chance. It is the land of abundance, not just in name only, but also in reality.
Sichuan Accent
You may find it's easier to learn the Sichuan dialect here rather than Mandarin Chinese, though most locals prefer speaking the Sichuan dialect with a super cute and funny accent. Sichuan accent is an infectious accent that you can't help to mimic even among Chinese people from other provinces.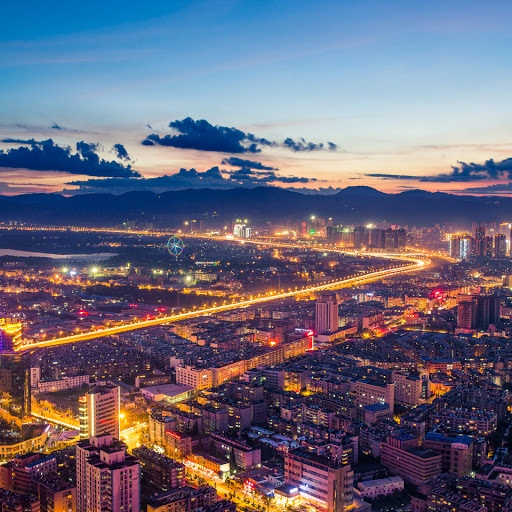 Kunming
Spring City and Top Air Quality
Among these five cities we explore together, Kunming should be the best destination for learning Chinese. Kunming is called "Eternal Spring City" because the weather feels like spring all year round. Kunming has the cleanest air and the most beautiful scenery and this is the key reason why many people choose to learn Chinese in Kunming (https://keatschinese.com/chinese-language-school/learn-chinese-in-kunming-yunnan/).
Convenient Transportation
Kunming boasts the 5th largest airport in China for easy travel anywhere in China and Southeast Asia. It is also on its construction as the future economic center, which has been taken as the most influential city that would radiate Southeast Asia in the business field most soon. Therefore, studying Chinese at Kunming could also provide the opportunity of witnessing Kunming's development process and Chinese speed as well. You wouldn't have the chance to experience this in Chinese big cities like Beijing or Shanghai. 
Hiking and Cycling
Besides the bright sides of Kunming's development, it is also a lovely place to live in. In this famous "Eternal Spring City," you could embrace a vibrant foreign and local community simultaneously. You can also find many good places for hiking and cycling, such as Motian Hills, Snake Mountain, Golden Temple, and the Western Hills, or choose to cycle around Dianchi Lake and appreciate the breathtaking view along the way.
Cuisine
In Yunnan, people like the spicy taste and sour flavor. Yunnan food, also known as Dian cuisine, is a mixed culture of 25 minority groups that inhabit Yunnan. You would have a chance to try all of them out during your study here. Famous local foods include spicy fried potatoes, roasted/fried stinky tofu served with spicy sauce, rice noodles with gravy and jelly tofu, cross-bridge rice noodles, and sticky rice dumplings covered by syrup and grounded pea powder, roasted cheese.
Affordability
One of the reasons Kunming is so welcomed and popular among Mandarin learners is that Kunming is a budget-friendly city. You don't have to pinch pennies all the time, while the cost is much more expensive in Chengdu. With a lower living cost, you could save a large quantity of money for expenses in other fields. 
Excellent Language Environment
The most prominent reason why you decided to travel to China for language study and get immerse in its culture is that you can practice your oral Chinese at utmost in an environment that full of native Chinese speakers. Again, you wouldn't have the proper chance to do that in the metropolis. Kunming is a place with fewer foreigners and locals cannot speak English. Less affected by dialect accent, Kunming dialect is quite close to standard Mandarin. Therefore, you can practice your Mandarin Chinese with anyone you meet on the street.
Check out the Chinese language courses you can take in Kunming at Keats School.